My first day in Jordan was the most amazing, gut wrenching, humbling, wonderful day that I can remember.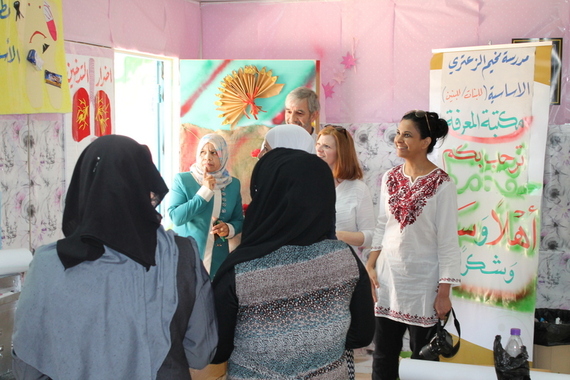 Za'atrari refugee camp is 14 kilometres from the Syrian border, close enough for us to see the Syrian hills and hear the bombing. We met people of strength and resilience who have the most incredible attitude regardless of the adversity they are facing.
We saw aid workers from all over the world who work with UNICEF, along with various other UN agencies and NGOs, who work tirelessly and with so much heart and generosity to treat every child, woman and man with dignity and care. We met a refugee family who welcomed us into their home with warmth, hospitality and happiness. We met children with smiles that will melt your heart and brighten your day.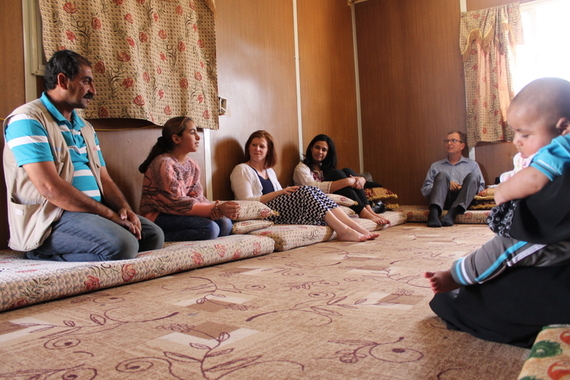 I came to the camp not knowing what to expect and so worried about what I would see and feel. Instead, I left with feelings of hope, pride and sadness, and many lessons and gifts of the heart that I will forever cherish.
These people had homes, jobs and lives just like ours. They left everything behind and are working so hard to make sure their children have a good future. What an amazing thing the human spirit is. And what amazing work organizations like UNICEF do every single day.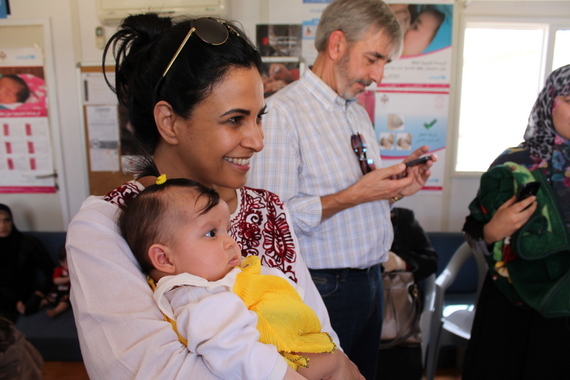 We met two incredible families the next day. The first one lives in the Palestinian camp, Baqaa -- a camp that has existed here since 1948. The family has been in Jordan for three years. They escaped their home when their entire village was leveled by bombs. They are not allowed to legally work in Jordan, the mother is sick and the father is injured from the war so neither of them can support their five boys. Instead, their 15-year-old son, Bahram, works illegally at the supermarket with his 13-year-old brother, Mahir, while their 14-year-old brother, Sadiq, works at the bakery.
When I asked him what he does there, he said, "Everything." They work from 7 a.m. to around 11 p.m. or midnight. They typically should work from 7 p.m. to 9 p.m., but they got permission to take two hours of their day to go to school, so they have to make it up at night. For schooling, the boys attend one of UNICEF's Makani Centres where they learn both academics and life skills -- essential for ensuring their futures are not lost amidst this crisis. These boys stole my heart.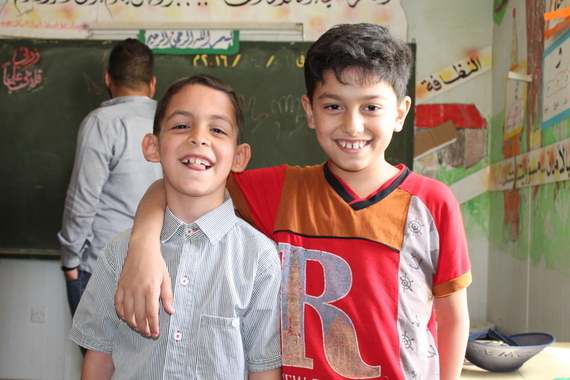 The second family we met has 14 people who live together in a tiny house: the oldest brother, Omar, his wife Salma, and their three boys; his brother's wife and her four kids; his other brother's wife and her son; and his third brother and his sister.
Omar works as a guard at a UNICEF Makani Centre and takes care of his large and extended family all on his guard's salary. One of the women in the home also benefits from UNICEF's cash transfer program which gives them flexibility to buy essentials like food, medicine and pay the rent on their small home.
Omar's brothers went back to Syria to take care of their ailing father and, since they left, they are not allowed back into the country. Mahmood and his extended family were so generous in sharing their home, their food and their story with us.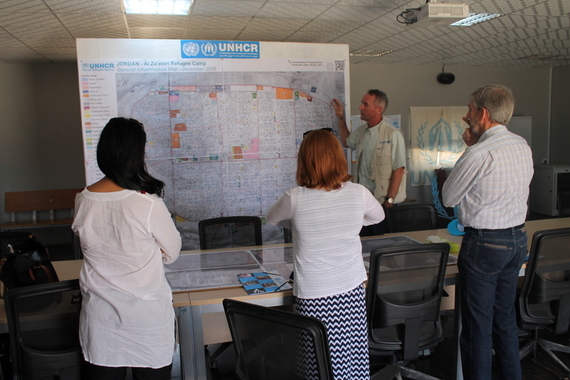 While in Jordan, I was able to meet up with some of my old friends from Yemen, where I once lived. These friends are also refugees in Jordan, living in limbo, waiting for the conflict in Yemen to end so they can go back home.
It made me grieve for my home country, too.
*Names have been changed for protection.
To learn more about UNICEF's response to the Syrian crisis, go here.
Zahra Al-Harazi is a UNICEF Canada Ambassador. Learn more about her here.
Follow HuffPost Canada Blogs on Facebook
MORE ON HUFFPOST: