A powerful new film featuring UNICEF Goodwill Ambassador David Beckham was released on Monday to illustrate the brutal reality that physical and psychological abuse can mark children forever.
During the film, scenes of violence against children appear as animated tattoos on David Beckham's body. While Beckham's own tattoos were marks chosen to represent happy or important memories, millions of children bear marks they have not chosen: the long-lasting scars of violence and abuse. The animations in the film depict all too common forms of violence that boys and girls endure in spaces where they should be safe -- their homes, schools, online and in their communities.
Every five minutes, somewhere in the world, a child dies from violence. Millions more are in danger of physical, emotional and sexual abuse that could destroy their childhoods forever.
Using U-report, a messaging tool that allows young people to report on issues affecting their lives, David Beckham invited youth to answer questions on violence against children.
More than 190,000 "U-Reporters" from 22 countries responded. Two-thirds of them said that they have personally experienced physical or verbal abuse or know somebody else who has. When asked who they think commits violence most often, one-third said police or law enforcement, 29 per cent said their peers, 28 per cent said a parent or caregiver and 9 per cent said teachers.
Approximately 80,000 U-Reporters provided suggestions on what can be done to address violence in their communities. A 24-year old U-Reporter from the Philippines said, "I will let my voice be heard and warn all people around me on what is happening, and ask for someone's help to end it if I cannot do it alone."
The tragic consequences of violence affect all aspects of a child's life and can be passed down from one generation to the next. Violence against children carries serious costs to all societies in every region of the world.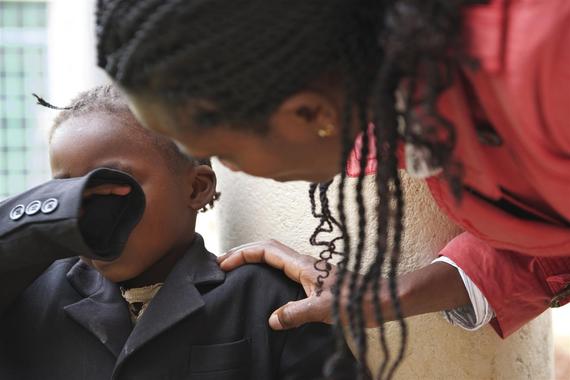 Yet violence is not inevitable. UNICEF points to seven proven strategies that can help end violence against children. These include strengthening attitudes that support non-violence; enforcing laws; creating safe environments for children; supporting parents and caregivers; increasing family incomes to reduce poverty; strengthening social services and equipping children with life-skills.
To help UNICEF provide life-saving support to children at risk, click here.
Follow HuffPost Canada Blogs on Facebook