For millions of people around the globe, water, sanitation and hygiene conditions have improved. Still, in 2017, 663 million people are using unsafe drinking water. VII Photo's Ashley Gilbertson photographed in seven countries for UNICEF, making portraits of families and their daily water use. As part of World Water Day, we present some of these portraits.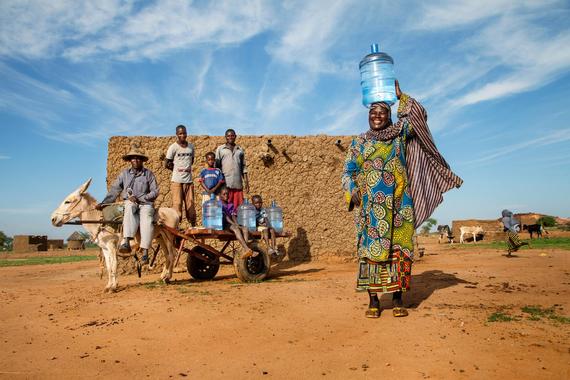 (Photo: UNICEF/NYHQ2015-1862/Gilbertson VII
[Foreground) Fouré Moussa collects the 80 litres of water her family uses daily from a borehole two kilometres from her home, in the Niger. To avoid long queues at the water source, she goes at night. The walk takes 30 minutes each way, and once there, it takes 15 minutes to fill a container.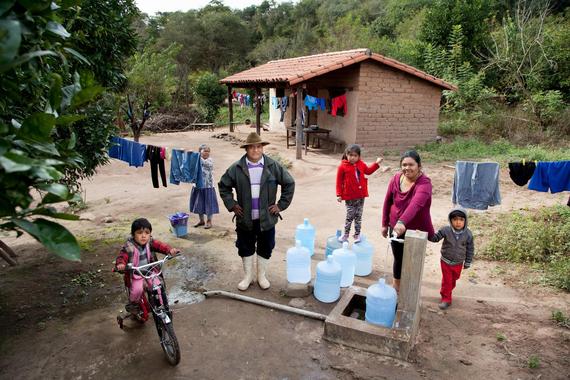 (Photo: UNICEF/NYHQ2015-1908/Gilbertson VII)
[Third from left] René Visalla and his family, indigenous Guaraní in Bolivia, use 140 litres of water a day. He says that running water and a toilet have brought his family safety, including from snakes in the bushes, where they once relieved themselves.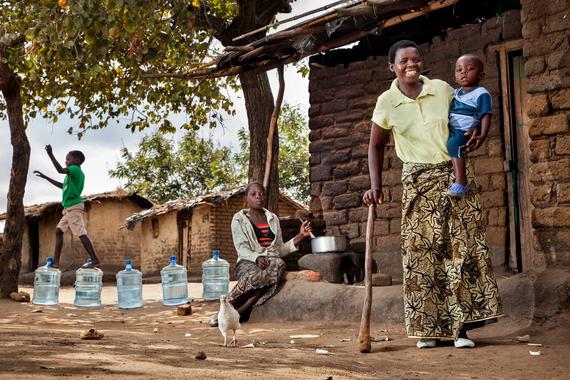 (Photo: UNICEF/NYHQ2015-1838/Gilbertson VII)
Rhoda January's family draws the 100 litres of water they use from a recently installed borehole, in Malawi. Previously, their water came from shallow wells. "The water was really bad. ... We were supposed to add chemicals to clean it, but we are so poor we couldn't afford it," she said.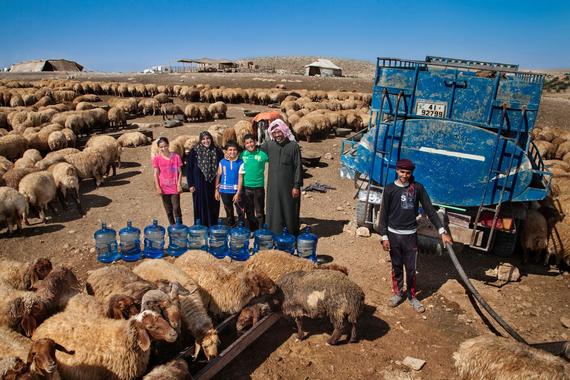 (Photo: UNICEF/NYHQ2015-1884/Gilbertson VII)
[Second from right] Abu Ibrahim's family, members of the Bedouin ethnic group, move from place to place in Jordan's deserts, following access to water and food for their 700 sheep. They use 8,000 litres of water daily -- 200 for themselves and 7,800 for their herd.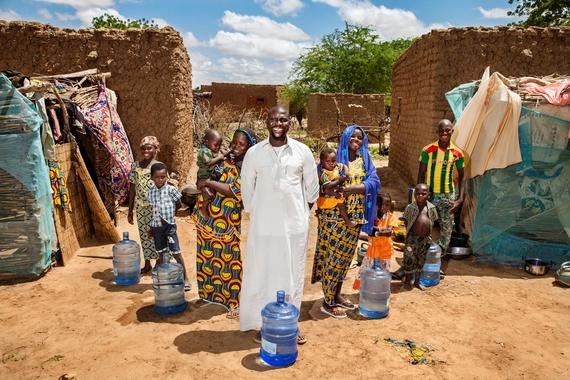 (Photo: UNICEF/NYHQ2015-1861/Gilbertson VII)
[Centre] Hamidou Hama's family, in the Niger, has three options for obtaining the 100 litres they use daily: getting water for free from unsanitary ponds created by rainfall or paying for water either from a nearby tap, only open for limited periods during the year, or from a distant borehole.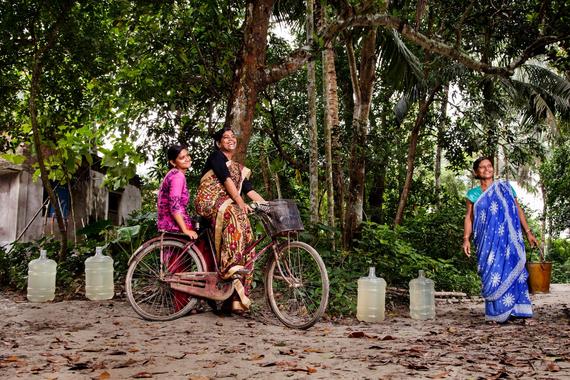 (Photo: UNICEF/NYHQ2015-1936/Gilbertson VII)
[Centre] health worker Somashree Saha, her sister and mother draw the 80 litres of water they require for household use from a handpump. Because of its high iron content, the water turns a murky colour when exposed to oxygen, emits a pungent stench and can cause digestive problems.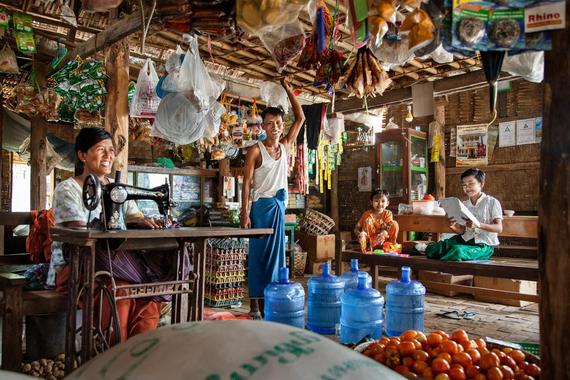 (Photo: UNICEF/NYHQ2015-1955/Gilbertson VII)
Seamstress Nyo Oo, her husband, Kyaw Soe, a store owner, and their daughters use 100 litres of water daily, mostly drawn from a local borehole, in Myanmar. To save money, during the rainy season, they also obtain water for bathing from a local well or ponds, despite the risk of contamination.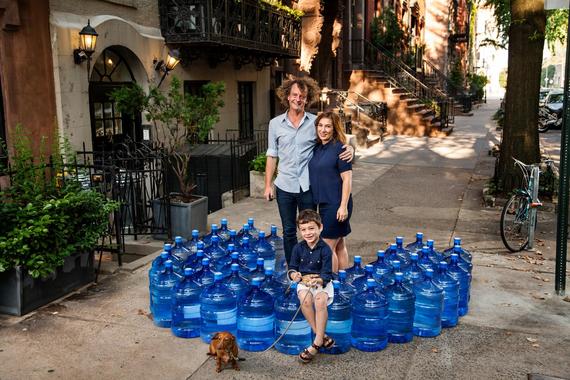 (Photo: UNICEF/NYHQ2015-1968/Gilbertson VII
[Left] photographer Ashley Gilbertson says he knew his own family's water use -- 1,000 litres daily -- in the United States of America would be more than in some countries where he travelled, but he didn't realize by how much. "I'm shocked by the amount of water my family uses in New York," he said.
To learn more about World Water Day, click here.
Follow HuffPost Canada Blogs on Facebook