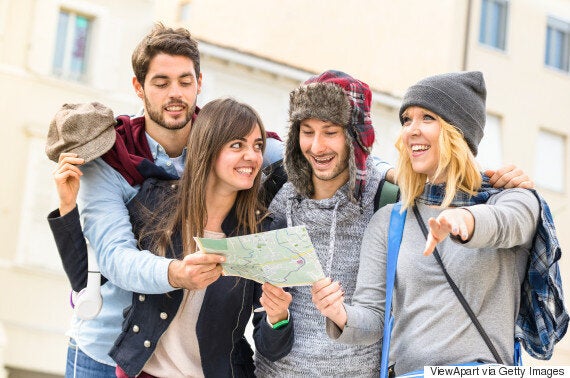 Can you name all 98 universities in Canada?
Quite honestly, we'd be impressed if you could hit more than 20.
So, which ones weren't on that list? Which ones don't have the marketing budgets of the larger schools to make them internationally known? And which ones simply want to be kept under the radar?
Each year UniversityHub publishes our infamous Canadian University Rankings, and among them are universities we consider Canada's best-kept secret. Visit our site to view the full rankings across over 55 evaluation areas.
The secret is out. This small, predominantly undergraduate university in Sherbrooke, Quebec peaks our list. While Bishop's is based in the heart of Canada's French-speaking population, the university is actually English-speaking -- making this the perfect place to continue all those years in French immersion.
Bishop's also has one of the strongest student communities in Canada, with sold-out crowds at football games and an incredible set of extra-curriculars opportunities on campus. The school is even giving away $2,000 to a lucky prospective student this year. There's nothing like some extra spending money for school.
2. University of Victoria
While UVic flies under the radar in Canada, it's a well-known study destination by international students. Quickly search "University of Victoria campus" in Google and you'll be stunned by it's beauty. It's also impossible to find a photo of UVic covered in snow, which is not surprisingly why it ranks number one for Comfortable Weather Conditions in our UniversityHub rankings.
The school prizes itself on its "dynamic learning" style through a co-op and hands-on focus on education. The school is equally strong outside the classroom with a tight-knit student community (Vikes Nation!). Check out this video for a sneak peek.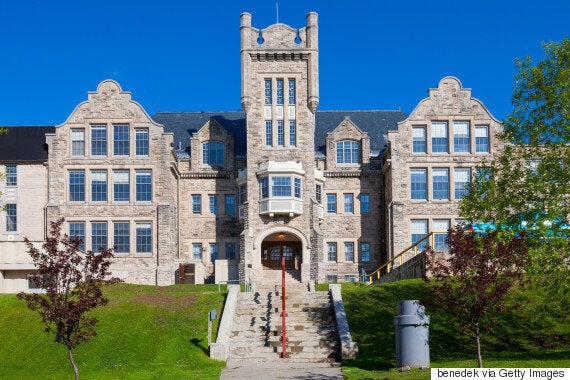 Oh, Lakehead -- the quintessentially Canadian university experience. Located in Thunder Bay, Ontario, Lakehead is a student-centred institution where students are proud to be "more than just a number."
They say they "offer an extraordinary education experience that gives you the highest potential for success," and we have no doubt this is true. With their number-one ranked undergraduate research, two campuses and over 8,000 students, Lakehead won't fly under the radar for much longer, so get in while you still can.
4. St. Francis Xavier University
StFX is a primarily undergraduate university located in Antigonish, Nova Scotia. As if the name of the town wasn't cool enough to make you intrigued, StFX is one of the most unique schools in Canada. First, their alumni network is rated the second strongest in Canada by UniversityHub. Alumni wear their "X rings" like Michael Strahan wears his Superbowl ring. It's an extremely tight-knit group of people who are always willing to help one another succeed.
But the school doesn't stop at that. They rank first for Fun and School Uniqueness on UniversityHub and third for Professor Teaching Quality. Talk about well-rounded!
5. University of Lethbridge
Representing central Canada is the University of Lethbridge. I know what you're wondering -- where is Lethbridge? It's a short drive south from Calgary, to its west is mountain paradise (Cranbrook and Fernie) and to its south is the good ol' U.S. of A. The Lethbridge campus is insanely beautiful. Check out a few of the shots they captured in their recent YouTube video.
But Lethbridge is more than just a pretty face. The university has strong research programs and is internationally recognized in the sciences!
There you have it: UniversityHub's five hidden gem universities in Canada. Don't forget to visit the UniversityHub rankings to see our full list of university rankings.
Follow HuffPost Canada Blogs on Facebook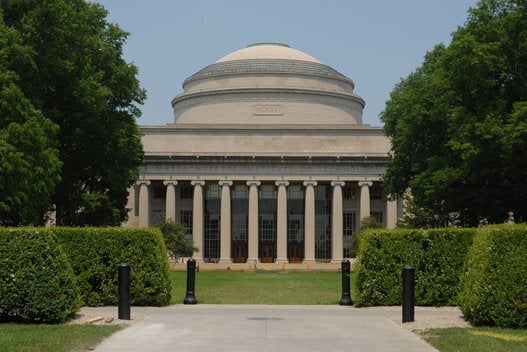 Top Ten Universities in the World In 2016