You probably know all of the top-ranked and largest Canadian universities, but what are the universities of the future?
Each year, UniversityHub publishes our infamous Canadian University Rankings, and among them are the five universities we consider to be "Canada's Rising Stars."
These up-and-comers of the higher education world already have a lot to offer, and promise to become household names in the near future. They have launched new high-demand programs, made large capital investments into new infrastructure, or released compelling pieces of research.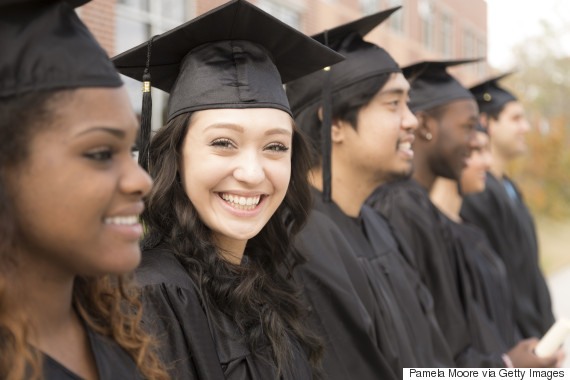 So here are the five rising stars of Canada's university sector.
Algoma's tag line is "Small University. Big Education," and they deliver on both. After becoming a fully independent university in 2008, Algoma's growth started to take off. They have an extremely unique focus on undergraduate-only education, and shine at providing cross-cultural learning experiences between Aboriginal populations and other communities.
In fact, the Government of Canada just approved a $2.9 million investment to renovate Algoma's main building, and invest further into e-learning programs. The school itself is contributing an additional $2.14 million for this project.
Speaking of programs, Algoma is constantly innovating when it comes to meeting student demand. For example, they just launched an environmental science program that helps students develop skills that are relevant to today's environmental challenges; and is a direct response to the growing need for more environmental workers in Canada.
With an impressive student-to-teacher ratio, a student-centred approach to learning, and a significant amount of capital flowing into the institution, Algoma is certainly one to watch.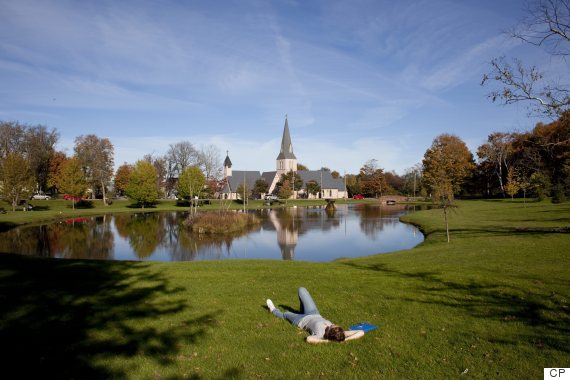 Campus life at Mount Allison University. (Photo: Andrew Tolson/CP)
Mount A is a small school on the east coast, but big things are happening there. The school recently received a total investment of $13 million to create the Centre for Environmental Innovation at Mount Allison. The Centre's focus will be on research collaboration and studying the effects of changing climate on freshwater and marine eco-systems.
Mount Allison researchers were also awarded $143 thousand in funding through the CFI's John R. Evans Leaders Fund, which will be applied to the purchase of an elemental analyzer, a key tool to help predict marine ecosystem response to environmental change.
Environmental science isn't the only area where Mount A is growing and changing. Both the Canadian government (under the Canada 150 Community Infrastructure Program) and the Province of New Brunswick have contributed $250 thousand to support the revitalization of Alumni Field.
Mount A might be in a small town, but they are truly in a league of their own when it comes to quality of education, professor approachability, and student culture.
The University of Lethbridge (ULeth) just turned 50 years old, and in recognition of this, they initiated a 50th Anniversary Scholarship fund to help students pay for tuition. Despite ULeth being one of the most affordable universities in Canada, this fund demonstrates their further commitment to educational access for students.
ULeth made an incredible $125 million investment as part of their 2016 budget. Inclusive of this is the state-of-the-art Destination Project, a 36,000-square metre science and academic building with cutting-edge labs and programming. The government has already committed $248 million to the project, and BMO has invested $1 million. Construction is underway and it's expected to be open for faculty and students by fall 2019. Talk about a bright future for prospective students!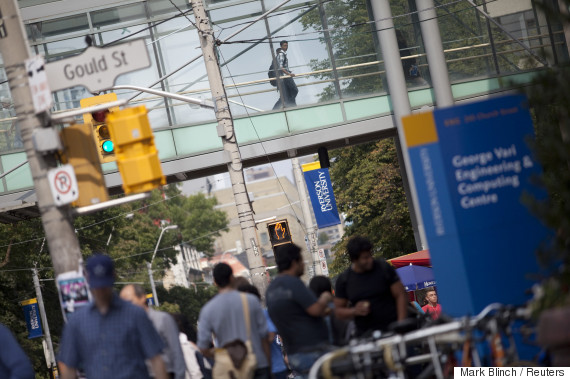 Students are seen on the Ryerson University campus in Toronto. (Photo: Mark Blinch/Reuters)
Ryerson isn't a small university, but it has grown by 10 per cent over the past two years, and by 50 per cent over the past 10 years. One of the University's most recent expansions is the Mattamy Athletic Centre, located in the historic Maple Leaf Gardens arena, formerly home of the Toronto Maple Leafs.
Ryerson is also opening their Daphne Cockwell Health Sciences Complex in 2018, which will house 332 students, along with eight floors of classroom and administrative space.
Ryerson's impressive scope of programs includes the recently added Bachelor of Arts in Language and Intercultural Relations as well as five new graduate programs, including a Master of Engineering Innovation and Entrepreneurship program. This program prepares engineers for the entrepreneurial economy, helps students develop tech-based startups in related fields and is a great complement to their startup incubator, The DMZ.
UWindsor is growing not only in enrollment and endowment, but also in size and scope of programs. The institution has invested hundreds of millions of dollars into new buildings, programs, and research over the past year.
Last year, they secured an $85.8 million grant from the Ontario government to enhance innovative research at the UWindsor-Fiat Chrysler Automobiles Canada Automotive Research and Development Centre.
More recently, they secured $30 million in funding to construct a new Science Research and Innovation Centre, where students, teachers, and researchers will have an incredible space for creativity and collaboration.
Other major investments include $75 million for social work, dramatic arts, music and creative arts programs; a $112 million engineering school; a $30 million parking garage; and an $8.4 million welcome centre and Joyce Centre for Entrepreneurship.
This blog has been updated.
Follow HuffPost Canada Blogs on Facebook
Also on HuffPost: