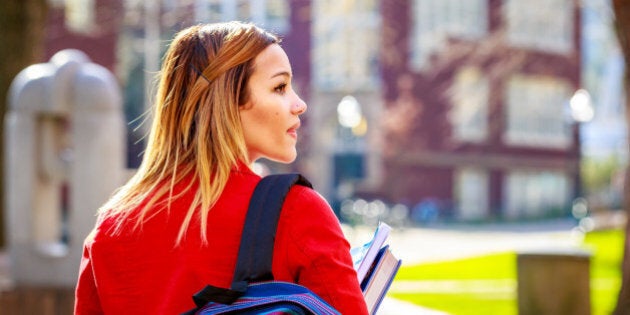 It's really hard for students to know all the opportunities out there for them. But as Canada's hub for prospective university students, we wanted to compile a list of the top upcoming events you simply can't miss out on.
Check them out, and don't miss out!
March 1-4 (Vancouver, Montreal, Toronto)
Studying and working abroad is the most popular thing for students in 2017. If you're even remotely thinking about working, studying, or volunteering abroad, then this is event is a must-attend.
Whether you're considering a gap year, researching universities for exchange, or want to find a way to work overseas, the Study and Go Abroad Expo brings a more diverse group of exhibitors than anything we've experienced.
Pre-register here, and you have a shot at winning a return flight to any Air Canada destination in the world. The only question is, where would you go?
National Summit: March 17-19 (Toronto)
Jack.org is one of our favourite non-profit organizations. They are truly transforming the way students think about mental health. From their Blue Laces initiative, to their Regional and National Summits, Jack.org is a massive contributor to the well-being of Canada's young people.
Registration for the Jack.org National Summit is now closed. However, you can apply to host a Regional Summit or become a delegate the very cool Talk at the Top, physically being held at the top of Grouse Mountain on January 28.
McKinsey has been paying it forward to Canada's future leaders for years. Their Youth Leadership Forum invites approximately 50 student leaders in the Greater Toronto Area for a series of discussions, exercises, and games.
The event is entirely run by the oganization. It's even held at their beautiful offices in downtown Toronto, so students can get an inside scoop on daily life as a management consultant.
It's free for students, but requires them to submit an application prior to attending. Applications are due in April, but we suggest you get them in early.
UniversityHub was represented at miniEnterprize 2016, and we were very impressed with the the event. It attracts hundreds of high school students from across the Greater Vancouver Area, and is held at UBC's prestigious Sauder School of Business. Students can take in what it's like to be a business student with a carefully selected set of speaker workshops, and an incredibly well-organized case study competition.
DECA is a not-for-profit organization that helps high school students build a foundation in business. It's one of the most popular extra-curricular activities for high school students in Ontario with over 12,000 members and 250 chapters. Each year, they hold a business case competition in each region, and select teams to qualify for Provincials, which happens February 9-11 at the Sheraton Centre in Toronto.
If you're not competing, it's still a great opportunity to watch the presentations and network with like-minded students and young professionals. Each year, DECA "wows" us with the incredible events and initiatives they make available to students. If this is your first time hearing about them, start a chapter at your school or university.
March & April (Various Cities)
FIRST Robotics Canada appeals to the young technologists of our fine nation. They hold robotics competitions for young people who are interested in pursuing further studies and careers in science, technology, and engineering.
During the competition, the robots complete a series of obstacles. It's incredible what some of these robots can do. Have a look at this clip from last year's competition. Check out the championships this year at the Hershey's Centre in Mississauga April 12 -15, and you won't be disappointed.
There you have it, some great events to register for in the coming months. If you're applying to university, don't forget to try out our famous MatchU™ quiz and our popular Canadian University Rankings. Nothing but the best!
Follow HuffPost Canada Blogs on Facebook