There are over 13,000 accredited journalists in Sochi for the Olympics. Never mind security issues, will there be enough vodka to last for two and a half weeks?
Seeing that this is Russia, the answer, no doubt, is yes. But I digress.
My goal is to provide a fresh and unique take on the Games from a number of very informed perspectives. There is, as you can well imagine, a large contingent of Canadians involved in the Winter Games, from athletes and administrators to broadcast professionals.
They are the best at what they do.
And like the athletes, many of them have been training for years just for these two and a half weeks in Russia. I'll be in touch with many of them and pass on their viewpoints as best I can.
But two of my sources are friends I've had for decades. And they've been invaluable in providing context and perspective. Helping me through millions of words in Russian langauge publications is Alex Schnerer. His story of getting to Canada duing the Soviet era reflects the current discrimination in Putin's Russia.
Alex was born in Kyiv, in the Ukraine, which was then part of the former Soviet Union. He is university educated with a Bachelor's Degree in Economics and a minor in Journalism.
"As a Jew and a dissident I had no future in Russia" he told me.
"At that time, the State antisemitism had reached its peak. I was a stranger in my country of birth. I had to enter University, which had some quota for Jews, though it wasn't my University of choice despite finishing school with a Gold medal as best student. I played for the Dynamo Kyiv Under 13 soccer team and the whole team had a trip to East Germany. I was the only one who was left behind. Even at the age of 13, they were afraid that I would have defected but... to where?"
Alex was a "refusenik." The term refusenik is derived from the "refusal" handed down to a prospective Jewish emigrant from the Soviet authorities. He and his wife waited nine years. Alex told me more.
"Gorbachev's arrival gradually changed the situation and in 1988, we were allowed to leave the country. Three of us (my little son Greg was born in 1984) left the country with $200 in our pockets. The Government took our apartment, my library, furniture, etc. We had to leave our entire life behind. We arrived in Italy and from there, we applied to go to Boston. One day we were called to the Canadian embassy for an interview with the Canadian consul. He urged us to go to Canada, told us about the country and said that Canada needs people like us. We made up our minds."
Alex wrote me a letter while I was in charge of the soccer programming at TSN. We arranged to meet and afterwards I hired him to work with me as a researcher and production assistant. He stayed at TSN for almost two decades before moving to Sportsnet.
We've remained friends since.
But like many of us, Alex became part of a numbers game as Rogers started laying off employees and is now going through unemployment, capitalist style. I learned a lot from Alex and his dignified way of maintaining his bearings.
My other great source is Neil Mallard. He's 83 years old and still going strong. He is one of only a few people in the world who have been to almost every Olympic Games, both Winter and Summer, since 1948 when he was a cub reporter for a local newspaper at the London Games. He went on to hold the post of the first sports editor at the largest television news agency in the world, VISNEWS (now Reuters TV). Neil was also a close associate to the members of the General Association of International Sports Federations (GAISF), an umbrella organisation for all (Olympic and non-Olympic) international sports federations. Neil developed and went on to maintain extremely close friendships with many of the GAISF Presidents.
Neil was one of those guys who knew EVERYBODY.
Neil told me that if GAISF had acted quicker, they might just have given the IOC a run for its money in terms of Olympic control, but this was before the 'big money' offers that first ABC, and later NBC made for the exclusive North American Olympic TV rights, which took the IOC from near bankruptcy to rolling in cash. The IOC have obviously never looked back since.
Neil also sat on the Olympic TV Commission for a number of years and contributed to the subsequent refinements of the TV rights contract -- which the IOC went on to 'roll-out' world-wide. That same formula was what Neil went on to explain, in detail, to one Bernard Charles Ecclestone, the man who took Formula One from a weekend past time for speed-freaks to one of the richest sports in the world, thanks in no small part to the management of, and in turn the exposure, that television brought, and continues to bring, to the sport and its financial partners, the indispensable 'sponsors' who pay to make the "wheels go round and round."
Neil organized the television uplink paths for events like Live Aid in 1985. At that time it was unprecedented, doing live concerts on two continents and beaming the 'feed' to the four corners of the globe. He was one of the first people to start experimenting with specialty cameras, including ones fitted to race-cars.
Neil regularly went inside the Iron Curtain. He was one of the few people trusted by the Soviets, for his experience and contacts and especially because he knew how to be discreet and when to keep his mouth shut.
It's what got him safely in and, perhaps more importantly, out of places like North Korea in one piece when he traveled there in 1979 to televise a table-tennis championship. That's the kind of personality that stays alive in tough places. That was Neil. It still is.
Neil has less-than-fond memories of the 1980 Olympics in Moscow.
The months he spent inside the Soviet Union took a very real toll on his health because of poor quality and inadequate food, coupled with an endless round of problems and unnecessary challenges thrown up by the organizers.
This meant that it took months for Neil to fully recover his strength after returning to his home in Western Europe after the Games were over. Sixty-five countries including the USA and Canada boycotted the 1980 Games because of the USSR's invasion of Afghanistan.
The Russians boycotted the 1984 games in Los Angeles and years later the Americans invaded Afghanistan.
The only ones who suffered were the athletes who had trained for years to get to the Olympics but couldn't because their government said so.
The only positive note was that the athletes organized so that in later years they did have a say in what would happen. Neil won't be going to Sochi. He's earned the rest. I wonder what it's like sitting at home watching the Olympics on television and knowing exactly how things went down?
I remain pals with Neil's eldest son Tim, who, like his father, is a consummate gentleman and yes, he's also in the TV business, too.
"The TV business is uglier than most things. It is normally perceived as some kind of cruel and shallow money trench through the heart of the journalism industry, a long plastic hallway where thieves and pimps run free and good men die like dogs, for no good reason."
Many will recognize these words from Hunter S. Thompson. And in many ways he's spot on. But on occasion you get to work with some really good people. And I trust that my posts for the Sochi Olympics will reflect the integrity, skill and knowledge of the people I call friends and colleagues.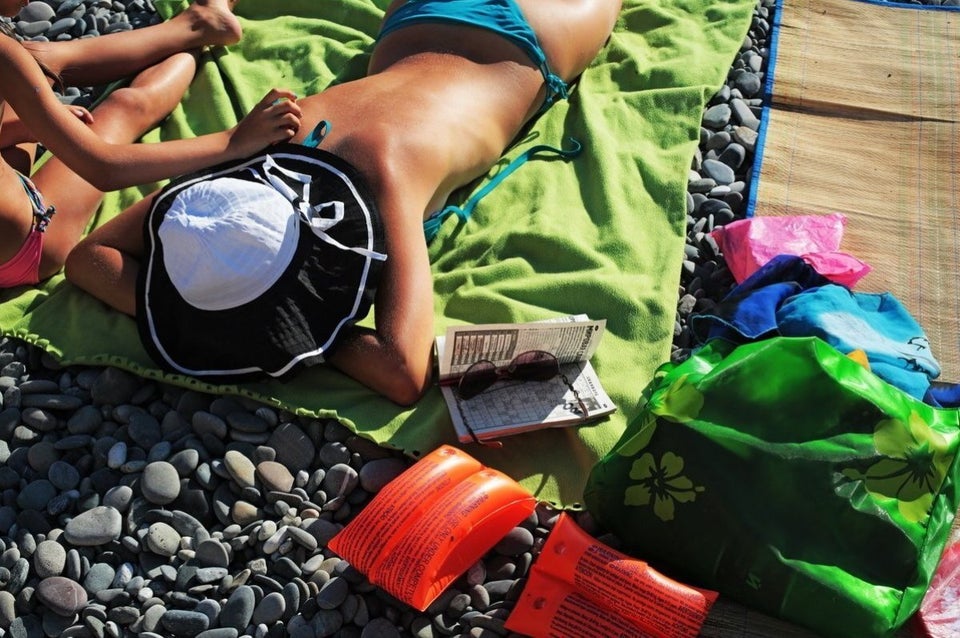 Sochi Before the Olympics