`James Wheeler/Flickr
Welcome to the era of the 21st-century road trip. With low gas prices, an anemic Canadian dollar, rising sales of electric cars and renewed anxiety about flying overseas, the idea of exploring close to home and in an automobile is once again immensely appealing. In 2016, there's another reason why Canadians will be eager to see their country on ground level rather than thousands of feet overhead: nostalgia.
As the nation nears its 150th birthday in 2017, touring through the provinces and territories in a car brings an opportunity for intimate discovery of the nation as well as the chance for Canadians to make a poignant and personal connection with Canada just prior to its landmark anniversary.
In publishing its 20 Best Places to Visit in Canada in 2016 Guide, the travel experts at Vacay.ca have identified road-trip destinations as the spots Canadians and visitors to the nation are most likely to be drawn to during the coming year. Along with destinations you have to venture far to reach, some urban metropolises have also made the ranking because of their new attractions, milestone events or enduring ability to deliver a quality travel experience.
The annual list has proven to be an accurate forecaster and influencer of Canadian travel for the past four years. For 2015, Toronto ranked first overall thanks to the Pan Am Games and 40th edition of the Toronto International Film Festival. The city experienced a surge in visitation and will likely set a record for number of tourists it hosted in one year.
In 2014, Charlottetown was ranked No. 1 and Prince Edward Island tourism businesses reported a record year for tourism-related revenue, which totalled $401 million. In 2013, Vacay.ca ranked Fortress Louisbourg in Cape Breton, Nova Scotia as the No. 1 destination and it saw a 37 per cent increase in visitation from its 2012 levels. In 2012, Calgary topped the list and witnessed record numbers of travellers, many of whom arrived for the 100th Calgary Stampede.
For 2016, domestic travel and car travel are expected to be very high, according to the Conference Board of Canada. Overnight travel within Canada is expected to grow 2.4 per cent in 2016, after seeing a similar year-over-year increase in 2015. A low Canadian dollar will also keep Canadians close to home and the attractive price of gasoline makes road trips more enticing, too.
British Columbia, Quebec, and Ontario lead the rankings with three destinations apiece.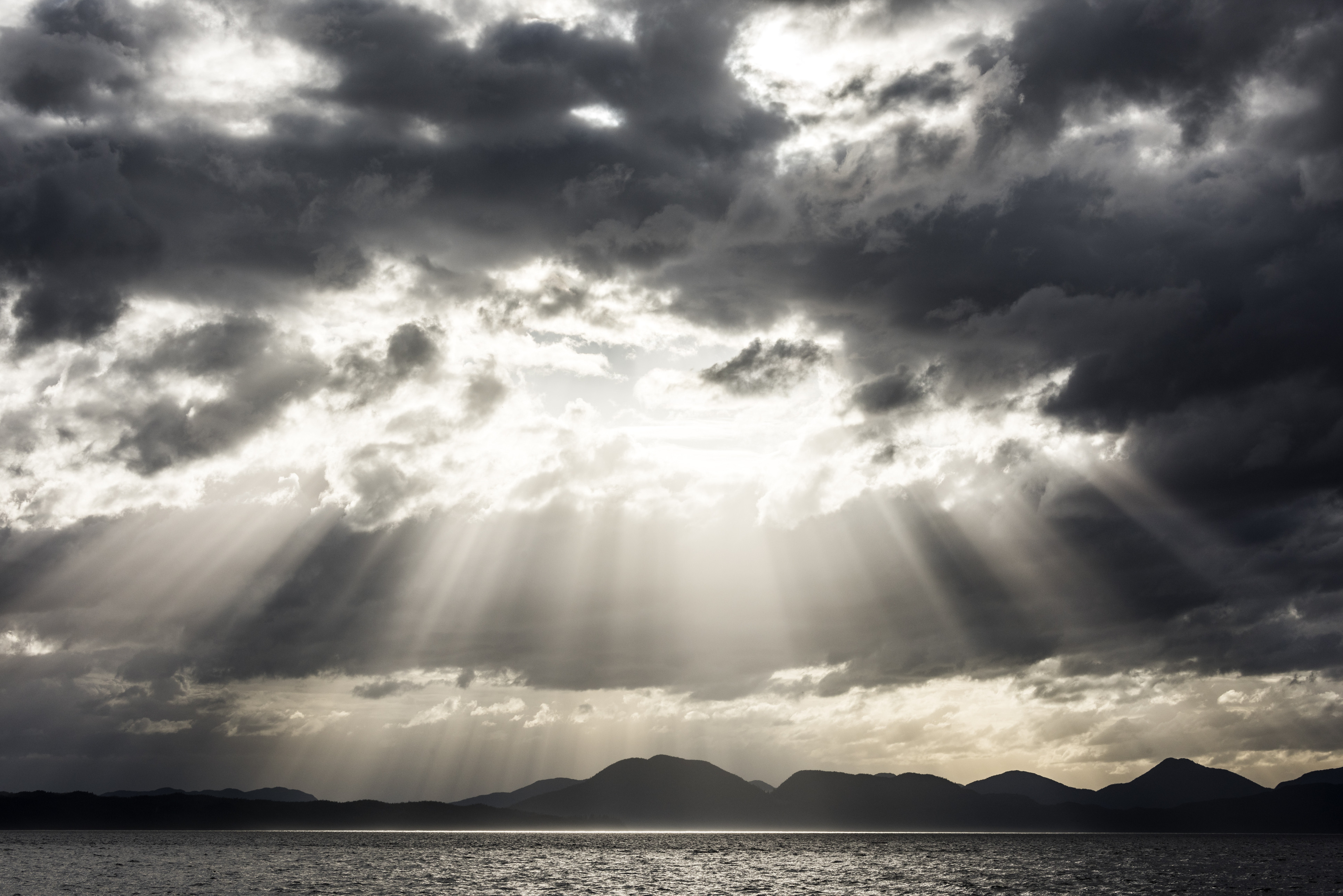 Gettystock
1. SEA-TO-SKY COUNTRY, British Columbia
What's Happening for 2016: This year marks the 50th anniversary of Whistler, North America's largest ski resort. The snow has fallen early, promising a fulfilling season for one of the most fun and exciting vacation destinations in the country. The 2015-16 golden anniversary is highlighted by festivals, parties and new restaurants, including recently opened Bar Oso, a relative of acclaimed Araxi, a perennial member of the annual Top Restaurants in Canada Rankings.
Why You Should Go: For five decades, travellers have driven the 120 kilometres (75 miles) between Vancouver and Whistler without much inclination to stop. That has changed in a big way. Sea-to-Sky Country is the label given to the area that leads from Horseshoe Bay -- the upscale West Vancouver community known for its ferry terminal -- through Squamish, aka the "Outdoor Sports Capital of Canada," and to Whistler and its farm-friendly neighbour to the north, Pemberton.
While Whistler is celebrating years of success, Squamish is enjoying new-found glory. The Sea-to-Sky Gondola -- and the Summit it leads to -- have become darlings of British Columbia's tourism industry since opening in 2014. The mountain-top views of Howe Sound are among the most spectacular you'll see anywhere and the hiking trails are family-friendly.
See Why Sea-to-Sky Country is No. 1
Vacay.ca Editor Adrian Brijbassi Writes: "From the summit lodge, visitors can see the view of Howe Sound, a scene that presents some of the finest eye candy in southern British Columbia. The glacier-fed waters are blue-green, similar in colour to Lake Louise, the famed attraction that has been at the heart of Alberta's iconic tourism marketing for decades. While the mountains around Howe Sound aren't as majestic as the Canadian Rockies and Howe Sound isn't a secluded lake in the hills, but rather a waterway that connects with the Pacific Ocean, the sight of green hills, turquoise waters, blue skies and white clouds is comparatively breathtaking. As a traveller, it's what you desire and what makes you feel fulfilled for having made the trek."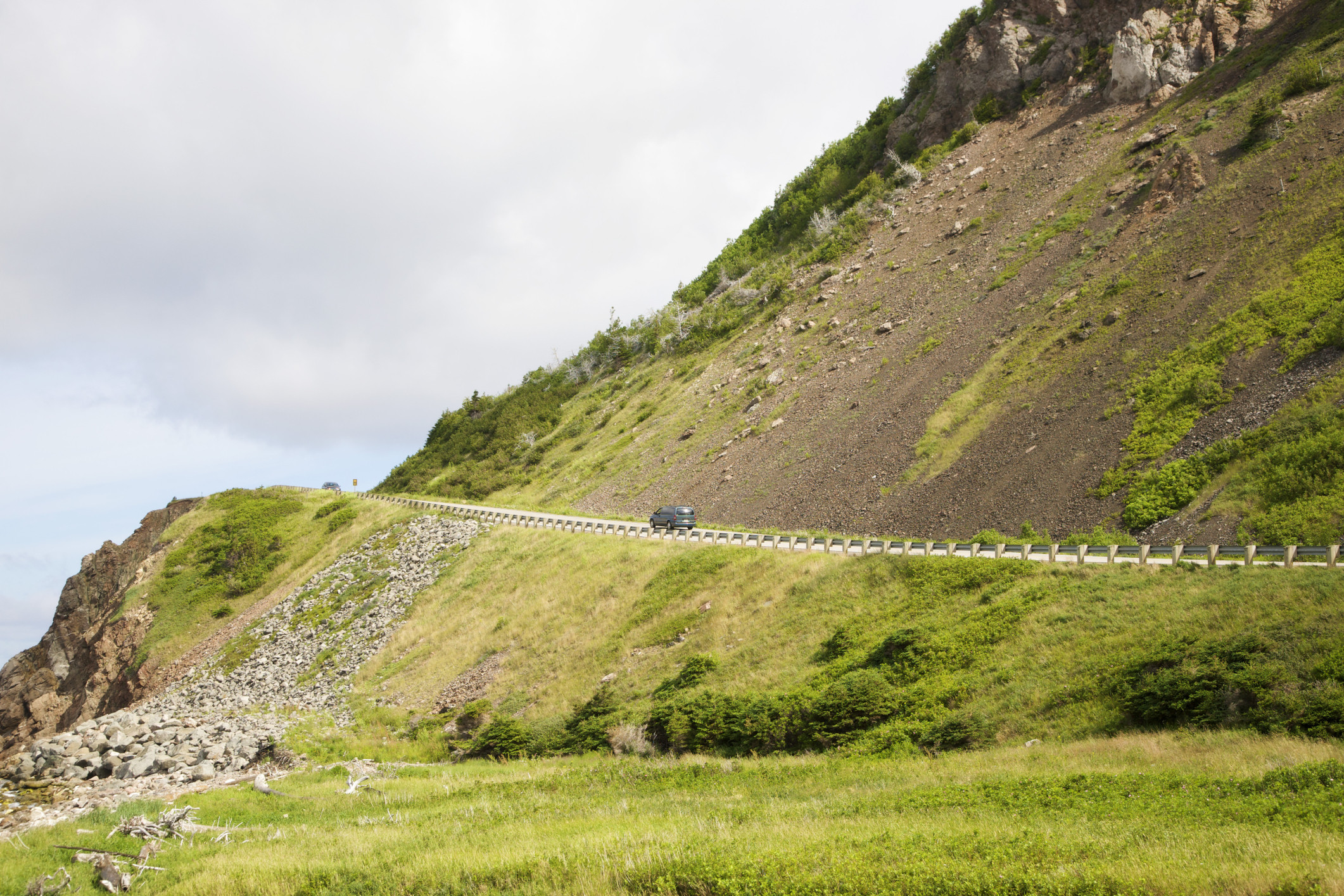 Gettystock
2. CABOT TRAIL, Cape Breton, Nova Scotia
What's Happening for 2016: The Cabot Trail was once considered a drive you completed in a day. Drivers and their passengers would make frequent stops for photographs, grab a lobster lunch somewhere along the way, hike the short Skyline Trail and then cross the experience off their bucket lists. Now, however, there is so much to see and do on the Cabot Trail -- and the Cape Breton communities tethered to it -- that any traveller who chooses to zoom through would be missing out on one fine vacay. In 2016, the Cabot Cliffs golf course, part of the Cabot Links facility in the town of Inverness, debuts and adds another world-class experience to the island, and the Race the Cape regatta, which began in 2013, promises to continue to increase in stature and entertainment value each year. If you would like to go at a slower pace around the trail, or through a portion of it, there are more guided and self-guided cycling tours than ever before. An Artisan Loop provides an offshoot to the trail that helps immerse you in Cape Breton's distinct culture. If you want to see fall foliage at its most glorious, then you'll also enjoy the Celtic Colours celebration that runs from October 7-16. The festival focused on Celtic music and heritage will be celebrating its 19th year.
Why You Should Go: Two-hundred kilometres of bliss. That's one way to think about the Cabot Trail. The famous highway cuts through a stunning national park (Cape Breton Highlands), passes one of Canada's finest beaches (Ingonish) and veers close to what is arguably the best golf course in the nation (Cabot Links). You'll also find superb seafood dishes, fascinating communities full of unique history, and some of the friendliest, most down-to-earth and goodhearted people in the world.
Vacay.ca Editor Adrian Brijbassi Writes: "The Cabot Trail makes you stop. Not stop and start. Stop. Stop with all the myriad thoughts racing through your head about work and responsibilities and where to go next. Here, you stop, you linger, you give in to the views that beat you to your knees with their beauty. Of the magnificent roads I've been on, the Cabot Trail is most reminiscent of the Cape Peninsula loop in South Africa, which starts and ends in Cape Town, and thunders through beach villages, passed vistas where you can spy wine country, and over rocky cliffs with dramatic drops that dive into the Atlantic and Indian oceans. There are other highways in the world that also have splendid scenery and spectacular viewpoints and heart-pounding asphalt descents. The stretch of the Cabot Trail that starts in the Cape Highlands National Park packs all of that in on a 103-kilometre parabolic thrill ride that knocks into you a sense of appreciation for all that really matters in your life."
Read "Why Cape Breton Truly Is Romantic"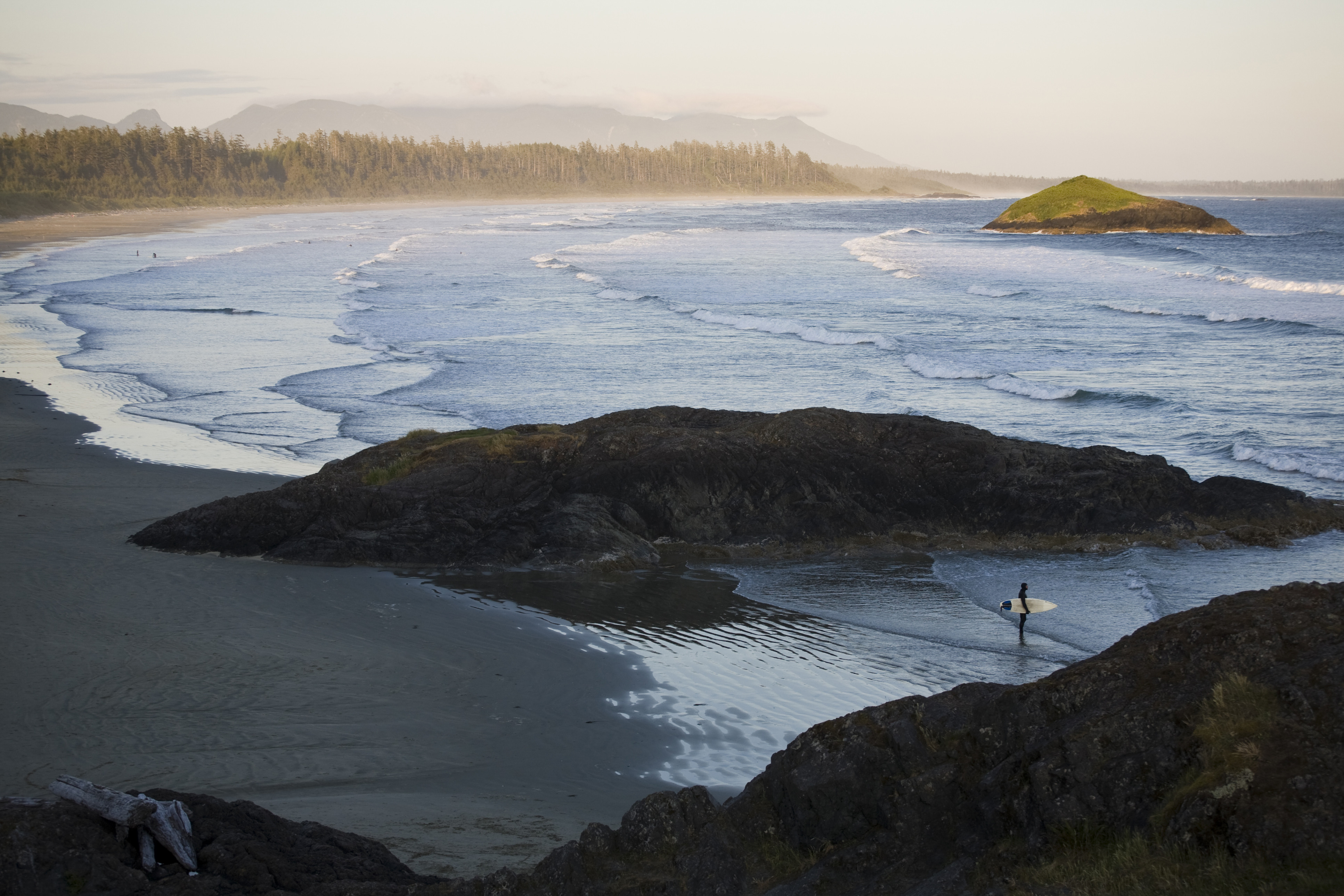 Gettystock
3. TOFINO, British Columbia
What's Happening for 2016: It's been a marvellous 20 years for the Wickaninnish Inn, one of Canada's most acclaimed hotels. Family-owned and operated, the venerable Wick kick-started a tourism boom that has not abated in this fishing village on Vancouver Island. Located just outside the town of Tofino on the Pacific coast, the Wickaninnish Inn is a landmark set amid century-old fir trees and craggy rocks and boulders glazed daily by a fresh swell of ocean waves. Its 20th anniversary will be celebrated through the year and is also a time of reflection for a community that has risen from anonymity in the world of tourism to a destination adored by travellers from around the world. More importantly for road-trippers, much of the construction on the Pacific Rim Highway that caused long delays into and out of Tofino will be complete. Increased flights from Vancouver also offer another transportation option.
Why You Should Go: Tofino is more of a community than a tourist destination. That feature enriches it with a depth of authenticity missing from many coastal locales with luxury hotels, boat tour operators and fine restaurants. You will get to know the people here, as well as their culture and the history of this region that remains vitally important to First Nations communities as well as the artisans who have worked hard to maintain its character. While there is definitely a sophistication to Tofino in its vibrant restaurant scene and the quality of its spa experiences, it is not lavish. It celebrates the luxury of its surroundings as well as any location in North America.
Vacay.ca Editor Adrian Brijbassi Writes: "When I first visited Tofino in 2003, there were few restaurants besides the opulent Pointe at the Wickaninnish Inn. Now, the city is teeming with choice establishments, including Wolf in the Fog, the year-old hot spot run by former Wick Inn chef Nicholas Nutting. SoBo remains a standout and the original Tacofino food truck does heavy business daily. For a village with a population of only 2,000 people, Tofino eats exceptionally well."
See a Video About "Cracking Into the Many Tastes of Tofino"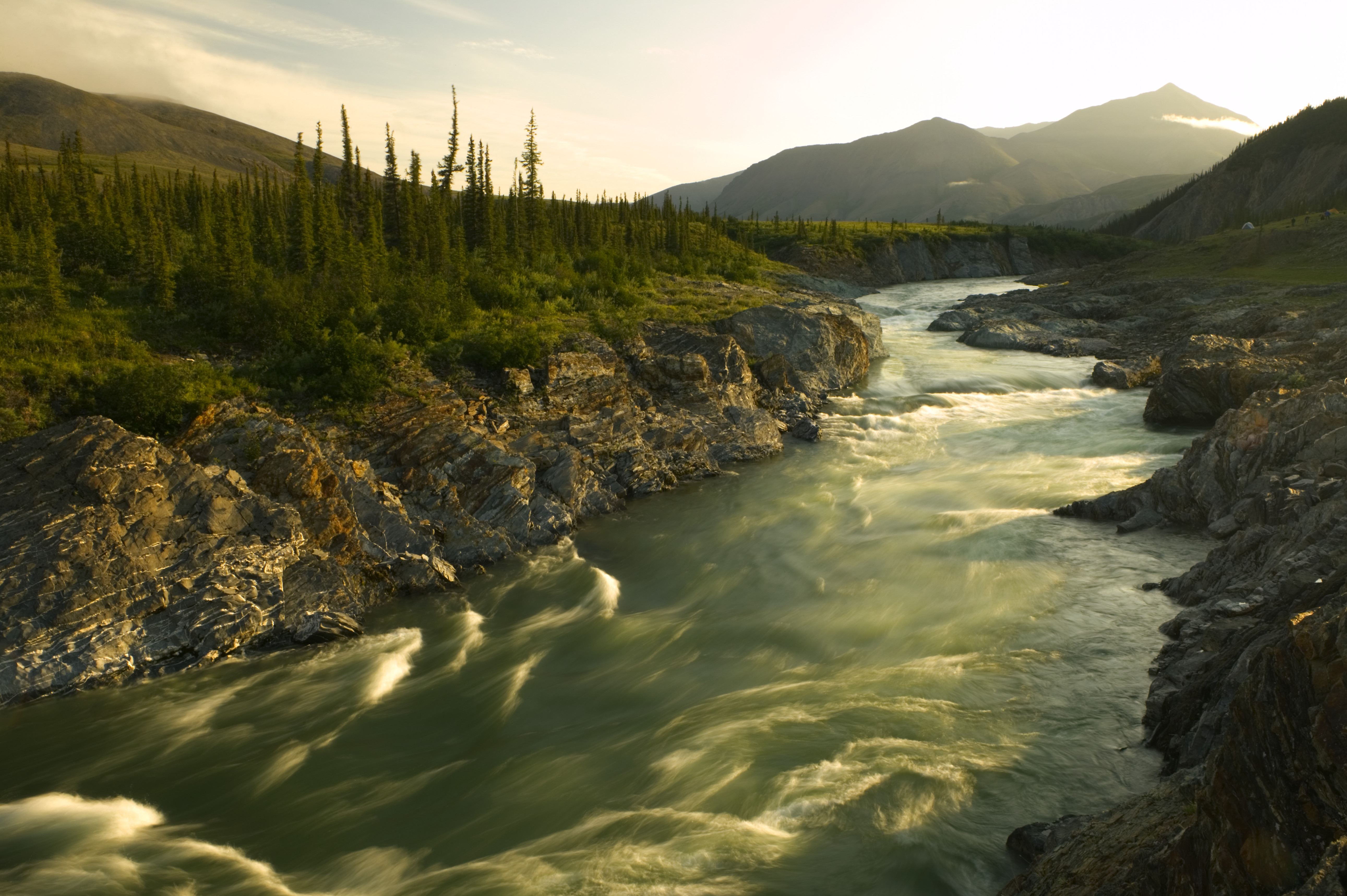 Getty Images
4. IVVAVIK NATIONAL PARK, Yukon
What's Happening in 2016: Exploring the Canadian Arctic is one of our country's iconic adventure travel experiences. But until recently it was prohibitively expensive for many travellers. Now, visitors to remote northern parks like Ivvavik can take advantage of Parks Canada's Basecamp program to spend up to a week immersed in epic, austere natural grandeur without breaking the bank because Parks Canada now handles flight logistics, removing the costly need to charter a plane, as well as providing comfortable, catered campsites.
Why You Should Go: On Parks Canada's Ivvavik adventure you'll fly over the massive Mackenzie Delta in an iconic Twin Otter bush plane into the heart of the rugged ridges and peaks of the British Mountains that once formed part of a vast ice-free land mass called Beringia. You'll then spend several days exploring this hiker's paradise of pristine alpine wilderness intercut by fast-flowing rivers when not relaxing at your comfortable Arctic basecamp under the midnight sun.
Situated in Yukon's northwest corner, adjacent to the Beaufort Sea and Alaska's Arctic National Wildlife Refuge, Ivvavik is the largest of North Yukon's five wilderness parks. Meaning "a place for giving birth, a nursery" in the language of the Inuvialuit, this vast swath of jagged peaks and winding river valleys where the tundra meets the taiga (boreal forest) was the first national park in Canada to be created as a result of an aboriginal land claim agreement. It protects the habitat and calving grounds of the Arctic's renowned Porcupine caribou herd. The Gwich'in and Inuvialuit people of North Yukon have occupied this land for centuries and depend on the herd for food and other traditional uses.
Vacay.ca Contributor Mark Sissons Writes: "Ten-thousand square kilometres of pristine northern Canadian wilderness that only sees around 100 human visitors a year. That's what I call magnificent isolation. Ivvavik is one of the planet's most breathtaking and remote trekking destinations, now made more affordable to experience thanks to fly-in access and a basecamp run by Parks Canada."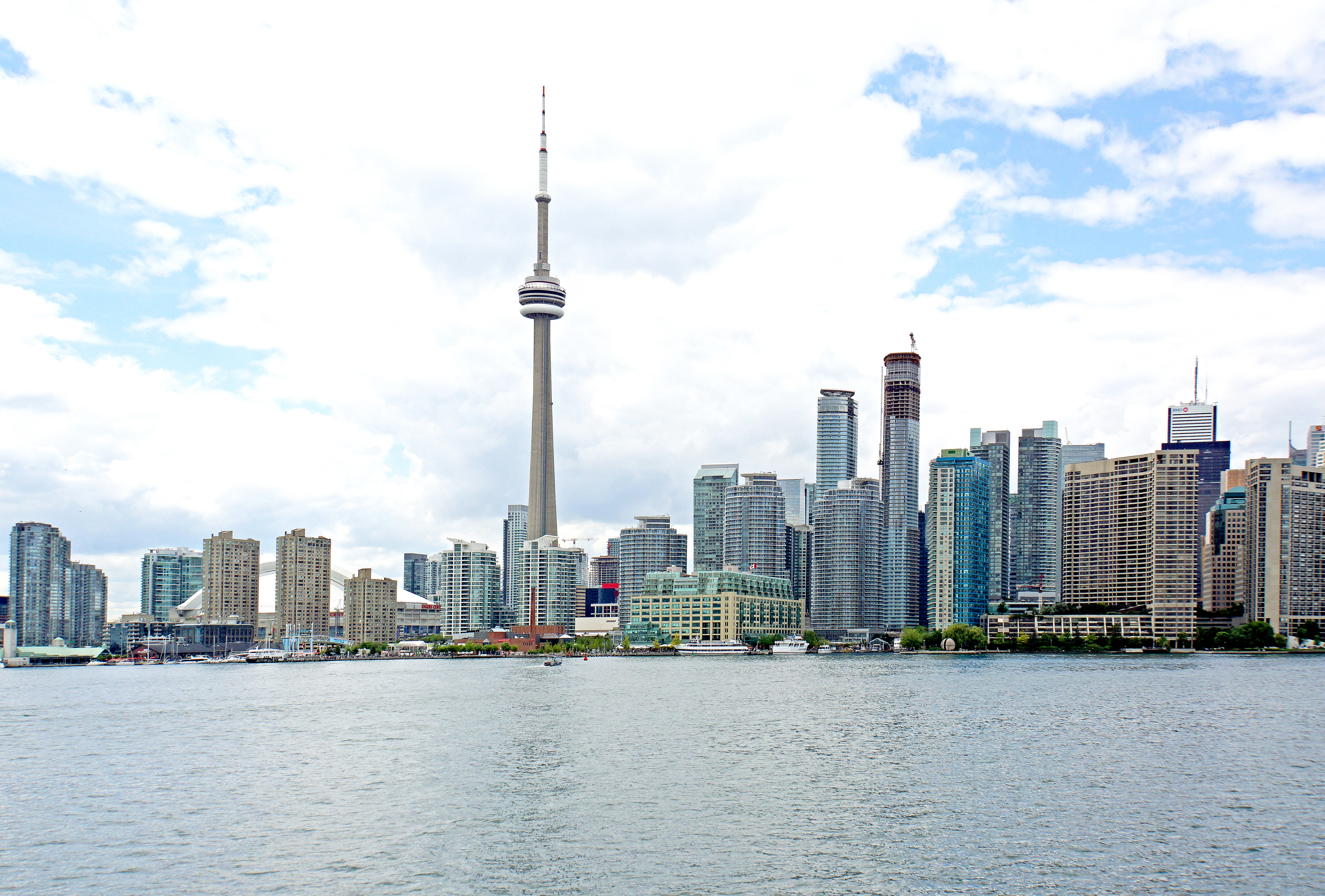 5. TORONTO, Ontario
What's Happening in 2016: Sports and more sports. Toronto is known for many things -- restaurants, museums, festivals, fashion and movie stars -- but with the success of the 2015 Pan Am Games, the city has truly established a reputation as a sport tourism destination and 2016 will be no different.
The big surprise is the Toronto Blue Jays, aka Canada's Team, that jolted the baseball world and united the entire country with a jaw-dropping season that saw the Boys in Blue come within two victories of reaching the World Series. If the Blue Jays, who will be celebrating their 40th anniversary in 2016, can have similar success as they enjoyed last year then Toronto is in for a very exciting October.
It's a good time to be a fan of Canada's other team, the Toronto Raptors, who are currently holding on to first place in the Atlantic Division. Great news but there is another reason why it's a good time to be a hoops fan in Canada -- the NBA All-Star Weekend, will take place in Toronto from February 12-14. Expect fans to descend on Toronto to see the best players in the world show their stuff on Canadian hardwood.
Besides baseball and basketball, Rogers Centre will also be hosting the 104th Grey Cup on November 27. To top it all off, Toronto will host of the World Cup of Hockey (September 17 to October 1), featuring more than 150 of the NHL's best players.
Why You Should Go: Toronto was the Vacay.ca top pick to visit in 2015, driven in no small part because of the successful Pan Am Games that electrified the city. Toronto continues to be one of the most important cities in the world for major sporting events. There are many wonderful reasons to visit the city, but sports, culture and shopping will be what drives tourism to the Ontario capital in 2016.
Vacay.ca Deputy Editor Rod Charles Writes: "This year you can expect great things in Toronto and there's something for everyone. The best basketball players in the world are coming here, and the Grey Cup is back in Toronto. Throw in the Blue Jays and the World Cup of Hockey and in my mind, there's no city I would rather be in than Toronto."
Report by Adrian Brijbassi, Petti Fong, Rod Charles and Mark Sissons, Vacay.ca Editors and Writers. To see the rest of the list on Vacay.ca, click here.