 Canadians are teaming with some of the nation's most outstanding chefs to determine the best restaurants in Canada.
Public voting for the 2013 Vacay.ca Top 50 Restaurants in Canada has been enthusiastic, the online travel magazine said on Thursday as it announced acclaimed chefs Jeremy Charles and Terry Pichor will be among the judges determining this year's ranking.
Ottawa's Atelier, last year's winner of the People's Choice award, and Montreal's Joe Beef, the No. 3 overall restaurant in 2012, were the early leaders in the public voting, but The Blue Door of Fredericton, New Brunswick, and Regina's Willow on Wascana had received numerous votes in recent days as their loyal customers started to show support. Anyone can vote for Canada's best restaurant by emailing their pick to vote@vacay.ca.
The 2013 Top 50 Restaurants in Canada will be announced on April 25, with the public voting ending at midnight on April 15. The public votes will be added to the selections made by the 33 Vacay.ca judges, who include chefs, food industry professionals, travel and food writers, and food aficionados.
"As a chef, I understand the hard work and sacrifice that goes into creating award-winning, world-class cuisine and service. To have Vacay.ca ask me to be a judge for the Top 50 Restaurants in Canada is a privilege as I know how much it means to restaurant owners and employees to be recognized among the best in the country," says Pichor, the executive chef at Sonora Resort, a Relais & Chateaux property in British Columbia.
Pichor and Charles, the executive chef at award-winning Raymonds in St. John's, are two of the notable food industry professionals taking part in the judging. Others include: Travis Champion, owner of Montreal's L'Orignal and Le Gros Jambon, and the soon-to-open Magdalen; Quebec City-based food and travel writer Marie Asselin; Stephen Lee, sommelier and co-owner of the highly anticipated Mallard Cottage, opening this year in St. John's; Rebecca LeHeup, Ontario Culinary Tourism Alliance's executive director; and Nova Scotia chef and food writer Renée Lavallée.
"The addition of such talented and celebrated food industry professionals moves us much closer to accomplishing the aim of recognizing the very best in Canadian dining," said Janine MacLean, the Chair of the Vacay.ca Top 50 Restaurants in Canada Guide. "We have five regions across the country this year, guaranteeing a breadth of coverage that's sure to pinpoint the best places to eat for citizens and visitors to Canada."
Each judge has 100 points to distribute between a minimum of five and maximum of 10 restaurants. No restaurant can receive more than 20 points from any one judge. Each vote from the public warrants one point and those points are added to the judges' totals to determine the top 50 restaurants.
This year, one Canadian from the general public will be chosen as the Canadian Foodie of the Year and receive a grand prize that includes dinner at the top 50 restaurant of his or her choice, including round-trip airfare and a hotel stay.
For the first time, other awards will be given to the nation's top female chef, best food truck and best First Nations restaurant. Last year, Vij's in Vancouver earned first-place honours as Vacay.ca became the first publication to ever produce a ranking of Canada's best places to dine out.
"From its inception, the goal of the Top 50 Restaurants in Canada has been to celebrate the nation's food industry, and to do it democratically. It would be obnoxious for any publication to ever promote a restaurant ranking determined by only one or two potentially biased selectors -- especially when social media allows for more inclusiveness in the 21st century," says Vacay.ca Managing Editor Adrian Brijbassi, who initiated the national ranking of Canada's restaurants in 2012. "With the participation of leading members of the nation's food industry and even more votes from the public than last year, we are many steps closer to perfecting our annual guide."
For more information on the rankings and to see the 2012 list, click here.
Click here to learn more about the Foodie of the Year Contest.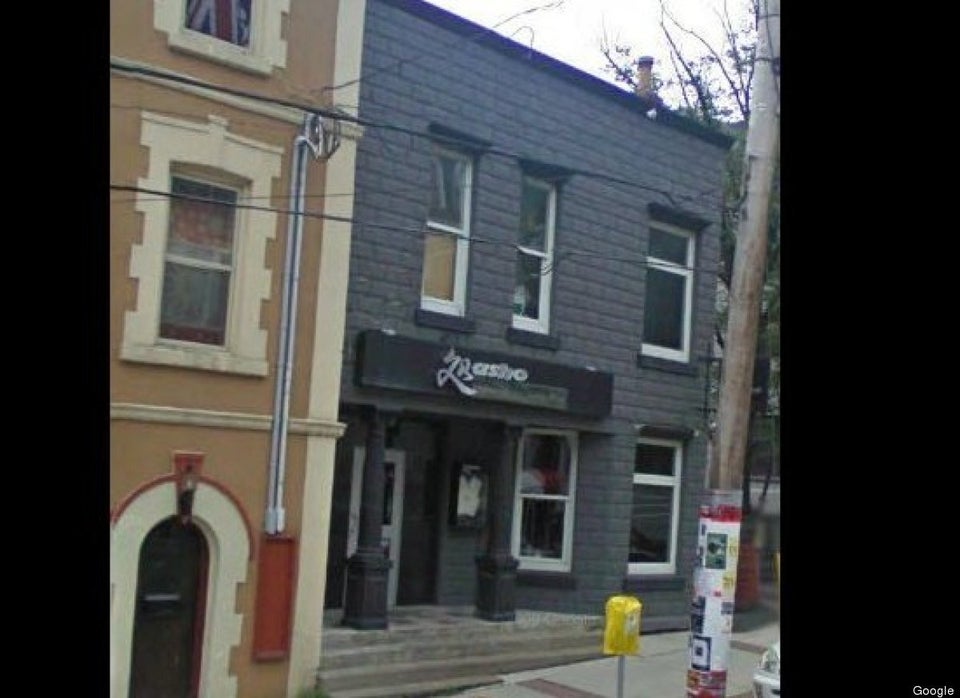 Vacay.ca's Top 20 Restaurants In Canada