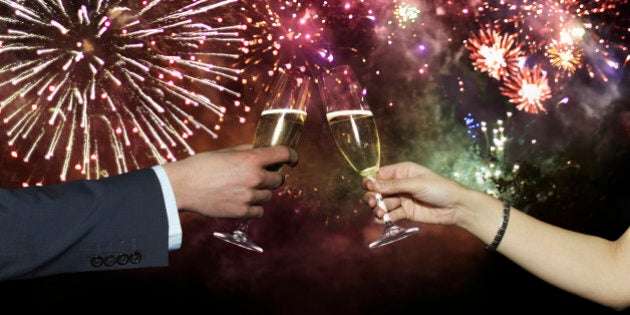 Locking down a great place to celebrate New Year's Eve is important for many Canadian travellers. For some people a new year's celebration will consist of bright lights, a big city, overflowing cocktails and an all-night party.
For others, a date with a flat-screen TV and a pair of comfy slippers will more than suffice. Whether you plan on celebrating indoors or outdoors, there is no shortage of events to consider. What constitutes a great party? That's entirely subjective, of course. However, Vacay.ca has put together a shortlist of where to go -- whether you're a singleton, coupled up or just part of one big happy family. No matter who you are these ideas will make sure you have fun.
As one of the Seven Wonders of Canada, a New Year's Eve celebration in Niagara Falls is tough to beat. If you're ready for your close up, celebrate 2015 at Canada's largest free New Year's Eve extravaganza. An estimated 40,000 people are expected to attend this televised event (Global TV, 10 p.m. ET). Impressive fireworks, tasty nom-noms and musical acts like Keith Urban, Nick Jonas and Lights will tantalize your senses.
If all you want for New Year's Eve is a nice dinner and an early night, you can accomplish this in Canada's largest city. With its growing number of top-notch restaurants, you'll be spoiled for choice when it comes to dining options.
Consider the neighbourhood of St. Lawrence Market and ring in the New Year with sabor España at Barsa Taberna. Raise a glass while eating your way through chef Michael G. Smith's exclusive blind tasting.
If you're up for it make a reservation for a special 10-course tapas menu for two and a glass of Cava. The first seating will run from 5-8 p.m., and the second from 8:30 p.m.-2 a.m. Feel like having a night cap? Swing by Greektown for a warm cocktail or two at The Forth on Danforth Avenue.
Some folks might say that Toronto is the epicentre of New Year's Eve parties. Maybe those folks haven't ventured to the capital of the La Belle Province. According to Boy George, house music is coming back to North America, and Quebec City's party that sees 25,000 people dancing in the snow is responsible for that sound explosion. Between 11 p.m. and 1 a.m., Grande Allée will be party central.
Travelling to the east coast? If so you'll be lucky to experience the Atlantic region's largest New Year's Eve gathering at Halifax's Grand Parade. The plan includes a free, family event with high-energy Maritime entertainers. Plus there will be a ginormous -- yes, ginormous -- fireworks show. The festivities take place outside Halifax City Hall (1841 Argyle Street). Click here for more details.
Another fine spot for New Year's celebrations on the east coast is Charlottetown.
If you're in the area, head down to Great George Street and Richmond Street to check out the ice sculptures created by members of the Canadian Ice Sculpting team, sip some apple cider, take an old-fashioned wagon ride and be entertained by world-class busker performances.
Yes, baby, it's cold outside in this town. But that doesn't mean you can't heat things up with a little bit of fun and excitement. Head to Scotiabank Family New Year's at The Forks. Take part in skating, snowboarding and tobogganing as you dance 2014 away with DJs Co-op and Hunnicutt.
Story by Sandra Williams-Herve, Vacay.caWriter. To read the full story on Vacay.ca, click here.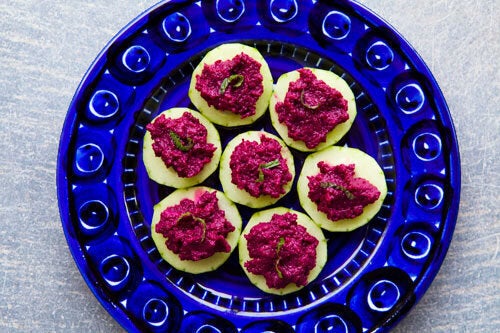 New Years Eve Recipes 2014