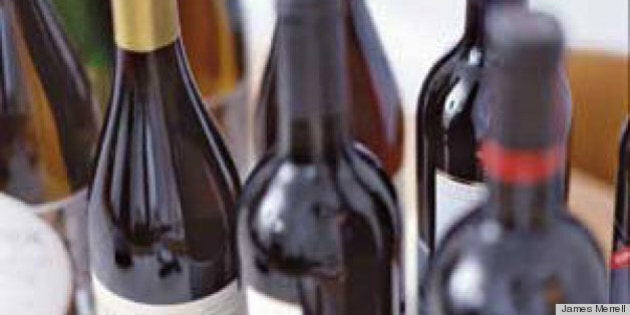 KELOWNA, BRITISH COLUMBIA -- Sniff, swirl, sip. Got it!
This wine-tasting thing is a breeze -- until you've had your fair share and are recommended to spit after sipping. It just seems like such a waste, but what's a tipsy gal (with two more wineries to visit before lunch) to do but comply?
Spring is the season for new wine releases and like any good oenophile I've made my way to the Kelowna wine region to sample the bounty of this picture-postcard valley during the Spring Okanagan Wine Festival. There are more than 210 wineries in British Columbia, and approximately 170 of them are in the Thompson, Okanagan and Similkameen Valleys. With apple orchards being ripped out in favour of the more profitable grape faster than you can say "ka-ching," the wild growth of this region is expected to continue.
In these valleys, producing top-notch wine is more about the climate than the terrior. It's sunnier and warmer here in July and August than Sonoma and Napa in California. Being north of the 50th parallel gives the region an extra two hours of sunlight each day, leading to prolonged photosynthesis. Thanks to this micro-climate and the deregulated environment, the region is able to grow a wide range of varietals.
Smaller vineyard plots (compared to most other wine regions) means you'll find predominately hand-crafted wines that sell at a premium price. "You're never going to find a two-buck Charlie around here," notes Ingo Grady, director of wine education at Mission Hill Winery.
These niche market wineries of interior British Columbia are making a name for themselves. Not content to rest on their laurels after racking up a slew of Canadian and international awards, they're adding tasting rooms, restaurants and spas to complement the experience, drawing 1.5 million visitors each year.
The evolution of the valley's wine tourism isn't surprising, says Eric von Krosigk, wine maker at Summerhill Pyramid Winery. "Visitors are becoming more sophisticated and demand a seamless experience. They're very engaged. Most have done their researching before arriving."
Thanks to the unique environmental factors, these wines are particularly adaptable, perfectly paired with a wide variety of cuisine. The region boasts 14 vineyard restaurants, a combo not common in most wine hotspots.
Here, there's always been a synergy between the local wines and food, says von Krosigk. "Visitors want a 100-mile diet, in addition to knowing exactly where the grapes are grown."
In this land of lush vineyards and canopied fruit trees, getting to the wineries is half the fun. Sure, you can drive yourself, but a safer bet is hitching a ride with Grape Escapes for a chauffeured wine tour. The tours cost $64.25 for a half-day tour and $123.25 for a full-day outing that includes dinner. If you fancy taking the road less travelled, cycle from one scenic vineyard to the next via a trail that was once the Kettle Valley Railway. Or you could kayak across Lake Okanagan from the shores of Penticton beach to your winery, giving your arms a cross-training workout to complement the bicep exercises you'll get from lifting glass to mouth.
Read the rest of this article on Vacay.ca.
Find out more about summer travel to British Columbia here.