Is it OK to wear white to a wedding? Maybe. Wearing white to a wedding has long been considered a slap in the face to the bride. It's her day, her colour. Considering the wide range of shades to choose from out there, why would anyone go with white being fully aware of the meaning attached?
As with most fashionable traditions, this one has been discarded on many occasions. If people aren't wearing black to funerals as often anymore, maybe it's OK to wear white to a wedding these days. That is, as long as it is done tastefully.
In my opinion, there are two reasons a woman would choose to wear white to a wedding.
The first reason is that she considers herself more fashionable than traditional. If the white being worn is tastefully executed, then why not? Case in point, Pippa Middleton. She looked lovely at the royal wedding. Her dress was exquisite and she still managed to get a Facebook page dedicated to her "arse" because of the dress she wore.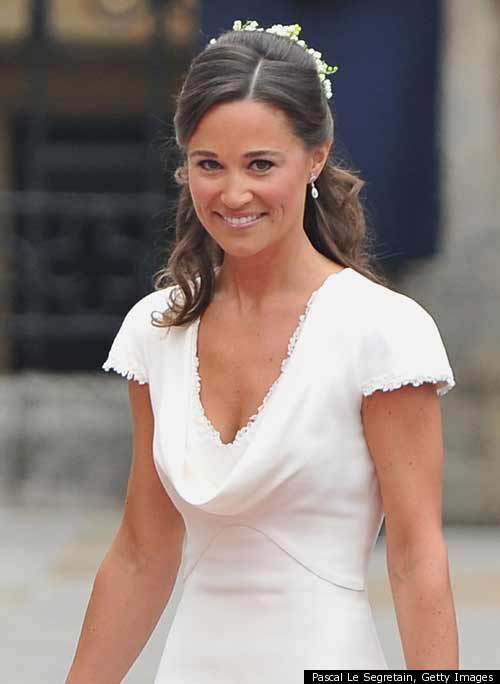 The other reason a woman would choose to wear white is that she is a narcissistic cow who wants all eyes on her, who loves causing controversy and who may or may not really, actually like the bride. Case in point, Lindsay Lohan at Kim Kardashian's wedding. Three letters: W.T.F?
Now, I will never begrudge my friends, cousins or family members for being beautiful. However, I may grind my teeth slightly if one of them wore white to my wedding. I mean, come on. Even if the outfit were fashionable and classy, I would quietly let it rest as a teeny tiny chip on my shoulder for the rest of my life. I would think about it every time I saw this person and smile with a clenched jaw whenever we encountered each other. Call me petty.
But if one of my guests showed up wearing a white, low-plunging gown and looked as though she was purposely and desperately trying to overshadow me on my wedding day, I may have a seething Bridezilla moment. I'm talking confrontations at the church, pulling off my earrings, de-heeling and getting ready to go at her.
Showing up in a tasteless gown like this is a slap in the face to any bride. Not only does it reek of desperation, it is also purposely trying to steal the show on someone's big day. Jealousy can make us do stupid things, but trying to look more beautiful then the bride on her wedding day by showcasing your goods in a slinky white dress is not OK.
So let us all learn from the Pippas and Lindsays of the world. If we are going to break this tradition, let's do it in a way that makes us still look as though we have an ounce of common sense and respectability. We can still look good as guests at a wedding as long as we make sure to acknowledge the role the bride is supposed to play that day. She is, without a question, meant to be the most beautiful girl in the room.