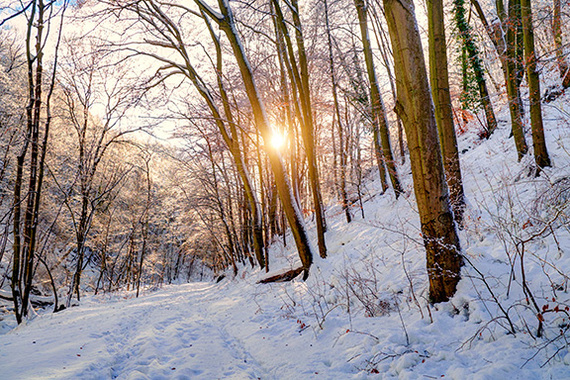 The trapper feels he took 'reasonable precautions' to protect the public. Well, I strongly disagree.
Last December, a friend and I were walking along a public snowmobile trail on Crown Land just north of Peterborough, Ont., with my two yellow labs. My dog George was killed that day by a baited conibear trap set beside the trail.
Ontario's Ministry of Natural Resources and Forestry (MNRF), through a local Conservation Officer, has investigated the death and informed us by telephone that the investigation is closed; the trapper broke no laws.
I have to ask: How can it be completely legal to put a lethal, baited trap right on a public trail? It was bad enough with my pet. What if I'd been walking with a child?
We are heartbroken over the loss of George, who died a slow death from the trap that day. I'd like to see changes in the laws to require that the traps be set back a minimum distance from public areas and that signs are posted to alert the public when they are entering a trapped area.
If the trap had been a few hundred feet off the trail, George would not have picked up the scent of the bait. I never would have taken the dogs there if I had known the danger.
Provincial laws don't require any minimum setbacks or signage of any kind. Traps can be set year-round on registered traplines on Crown Land and in Provincial Parks, including where the traplines cross public trails.
The type of trap that killed George, a conibear trap, is typically used to catch fur-bearing animals. These traps exert 90 pounds of pressure and are designed to kill, not just trap. Bait is used to lure animals into them.
There was no way we could get that trap off George's throat. It was essentially a loaded weapon, half-buried in the snow.
I recently created a change.org petition urging MPP Bill Mauro, Ontario's Minister of Natural Resources & Forestry, to institute some basic laws about signage and minimum setbacks. Over the past month, tens of thousands of Canadians signed the petition and left comments supporting the initiative. Many told their own stories about losing pets to traps; heartbreaking stories from across Canada and the U.S.
It's encouraging that Minister Mauro has acknowledged the petition and asked the MNRF's Human-Wildlife Conflict Advisory Group to review the issue. We believe that what we're asking for is simple and fair. How can anyone out hiking, snowmobiling or camping be sure that this won't happen to their pet or their child? We need to know where traplines are.
The petition, which has more than 45,000 signatures, is at change.org/notrapsontrails. Please sign and share.