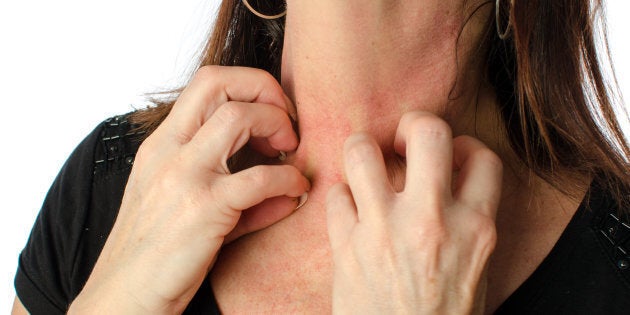 Summer has most of us basking in its glow, but if you are among the many Canadians who suffer from common skin conditions like eczema or acne, you might think twice about showing any summer skin.
Minor ailments like eczema and acne are two of the most common skin conditions I get asked about, and at this time of year, it's not surprising given they can be aggravated in the summer months for some people.
Sufferers don't always want to go to the trouble of booking an appointment and trekking into their doctor's office, which is when your local pharmacist can help. We can provide advice on over-the-counter products, and in all provinces except Ontario, British Columbia and the territories, pharmacists can even assess the condition and provide prescription options if appropriate.
Here are some summer skin solutions I like to offer patients who visit my store.
Heat and humidity are common eczema triggers. If you suffer from eczema and these are one of your triggers, keep it cool indoors (where it's air conditioned) as much as possible and stick to shade when outside.
Chlorine-filled pools are harsh on skin as they can be drying. Rinsing with water after a dip and applying a gentle moisturizing lotion can help.
Sweat can pool in places like inner elbows and backs of knees, causing irritation that can worsen eczema. Pat your skin down if you're sweating to keep irritation at bay.
The sun can also aggravate eczema. While it's not realistic to avoid the sun completely in the summer, when you're outdoors make sure you are protected by wearing a sunscreen with an SPF of 30 – 50 at all times.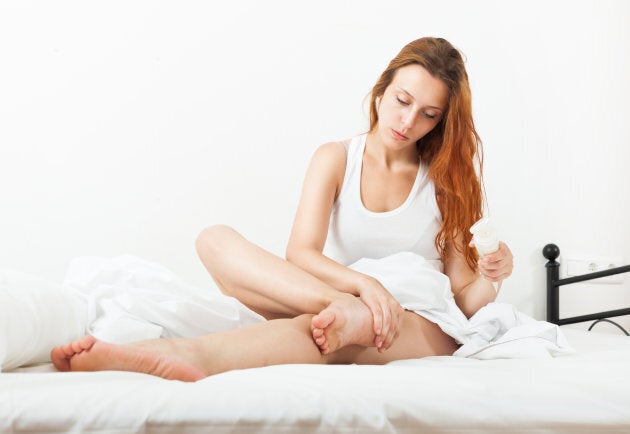 Acne can flare in hot, muggy weather. Irritants like dirt, dust and oil stick to the skin and can clog pores. We sweat to cool off, but this, coupled with sunscreen and bacteria, is a breeding ground for acne.
Loading up on sugary drinks (think: iced beverages) to beat the heat might sound refreshing, but these sugary, high-glycemic foods are pro-inflammatory, which can lead to oil production.
If acne ails you, be sure to keep up your face-washing routine and consider swapping out heavy products for light, breathable ones like oil-free cleansers. On the other hand, don't over-wash your face, as excessive washing can dry and irritate the skin.
Eczema and acne are just two out of a host of minor ailments that pharmacists in most provinces can help you with. When it comes to the skin, I've given advice to patients for athlete's foot, insect bites, and cold sores. But we can also provide advice about canker sores and, more commonly, allergy relief.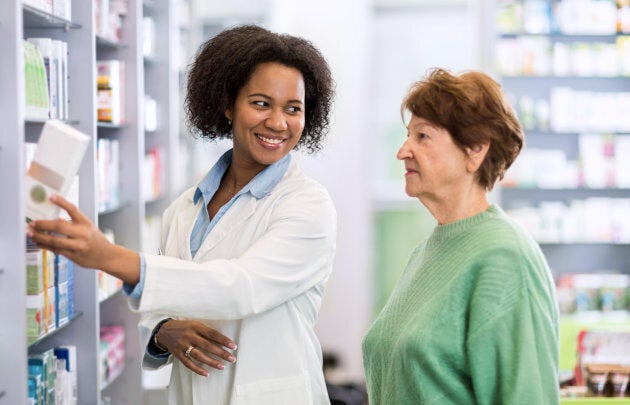 When a patient comes into a pharmacy about a minor ailment, a pharmacist will go through a number of steps to help them manage the issue, including:
Conduct a thorough assessment in a private area.
Based on the assessment, the pharmacist may recommend an over-the-counter option or (in certain provinces) prescribe a prescription medication.
If appropriate, the pharmacist may also call the patient a few days later to follow up and see whether their symptoms have improved.
If at the first consultation or during a follow-up call the pharmacist believes the condition may need additional attention, the pharmacist they will refer the patient to his/her physician or another health care resource for further assessment as appropriate.
For more information on how your pharmacist can assist you with minor ailments — beyond eczema and acne — visit your local pharmacy.