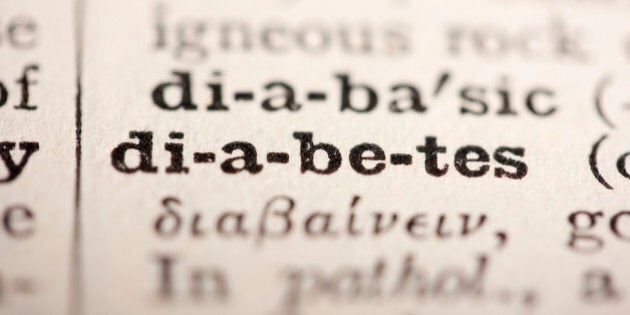 It is estimated that more than 10 million Canadians live with diabetes or prediabetes and almost one million Canadians have type 2 diabetes but don't even know it. Diabetes has reached epidemic levels. Shoppers Drug Mart and the Canadian Diabetes Association encourage Canadians to take the CANRISK type 2 diabetes online risk test at canrisk.shoppersdrugmart.ca or take2minutes.ca.
Type 2 diabetes occurs when the body can't properly use the insulin that is released, or does not produce enough insulin. As a result, sugar builds up in the blood instead of being used as energy. About 90 per cent of people with diabetes have type 2 diabetes. It usually develops in adults, but children can be affected. Knowing your risk factors can help you make healthy changes that may prevent type 2 diabetes from occurring. The risk factors for type 2 diabetes you should know are:
• Having an immediate family member (parent, brother, or sister) who has diabetes;
• Being a member of a high-risk group (Aboriginal, Hispanic, South Asian, Asian or African descent);
• Giving birth to a baby weighing more than four kilograms (nine pounds) at birth or having had gestational diabetes (diabetes during pregnancy);
• Having high blood pressure or high cholesterol;
• Being overweight, especially if that weight is mostly carried around your stomach.
If you have one or more of these risk factors, it is important to speak with a health care professional, like your local Shoppers Drug Mart pharmacist. They can provide you with educational resources, as well as advice and counselling to help manage diabetes or prediabetes (when your blood sugar is high, but not yet high enough to be diabetes).
Local Shoppers Drug Mart and Pharmaprix pharmacies across Canada offer specially designed programs and tools to help those living with the disease, including the CANRISK test. The tool, available in-store and online, was developed to help Canadians aged 40-74 identify their risk of prediabetes or type 2 diabetes.
Also, Ontario residents who have been diagnosed with diabetes and who have received a MedsCheck Annual within the previous 12 months are eligible for a MedsCheck for Diabetes. The Diabetes MedsCheck is an annual one-on-one medication review and diabetes assessment that provides education, advice and recommendations to support management of the disease. Besides taking the CANRISK test and speaking with your pharmacist, here are four tips to help you live a healthier life and potentially prevent type 2 diabetes:
1. Eat better. What you eat is important -- swap out the fast food and sweet treats for meals and snacks that are rich in vitamins and nutrients.
2. Sleep more. Less sleep may make it harder for your body to use insulin, increasing your risk for type 2 diabetes. Seven to nine hours of sleep is recommended -- make it a priority.
3. Stress less. Stress can have a negative impact on your health in many ways. Stress triggers the release of several hormones that can increase blood sugar. Yoga and physical activity can help you reduce stress in your life.
4. Walk to work. Physical activity plays an essential role in diabetes prevention. Ideally, 30 minutes of exercise a day is recommended -- you can make it easy on yourself by walking to and from work.
To learn more about diabetes or the CANRISK test, visit your local Shoppers Drug Mart pharmacy or visit diabetes.shoppersdrugmart.ca.