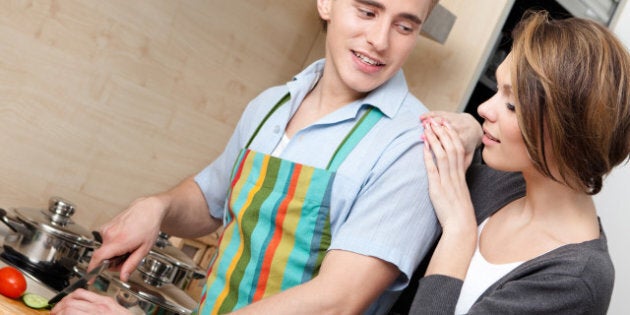 I have made a special effort in the past few years, to make time to sit down with my family, to eat together. It's not exactly easy and I know for many people, life, work and the daily grind get in the way. But I also know that it is very important for the survival of the traditional family -- so like most things, it requires some planning and preparation -- but the reward of a great meal and great conversation together as a result, is wonderful.
They wanted to have dinner at our dining table and eat our food. Every chef has a dining table, correct? Well, no. We didn't. Where a dining room could be, we instead had an office, bookshelves, a play area for our girls; but nowhere for Anthony Bourdain to sit and eat dinner. Unless of course he wanted to do what we did each night -- eating in the kitchen or putting our plates on our laps while watching TV. While we didn't necessarily want to change our whole house for the sake of a television show, we also realized this could be a great opportunity to change the way we ate together as a family.
The girls' belongings went into their rooms, the office was moved to another part of the house and by the spring of 2008, we had a dining room. We took time and care to select a table and chairs that reflected our home and our values, as well as our tastes and before long, we had a real dining area that seated eight people comfortably. Of course, like many families, the table is often used as a gathering place in our house for work and homework.
But that wasn't the hardest part -- for Meeru and myself, the most difficult thing is actually finding the time to eat together as a family. We run two restaurants in Vancouver; I spend time at Vij's most evenings and Meeru has just opened her own restaurant in Seattle, named Shanik.
Anyone in the restaurant business knows it is hard to find family time in the evenings. So we've made a point of having breakfast together. As many mornings as we can manage, we all get up earlier so we can spend time making breakfast with our daughters and then sitting down and eating it as a family -- talking, catching up, discussing what is happening at school and at work. Breakfast has become our dinnertime!
It's now actually funny to think we didn't have a dining area at all, because the whole mealtime experience is what I aspire to in the restaurant. Many people know Vij's doesn't take reservations -- it's first come, first served and that often means a wait. But I wouldn't expect you to come to my house and sit straight down to eat -- we would chat, drink some wine; chat more, drink lots more wine! It's the experience -- mealtimes should be enjoyed, not endured.
That's also one of the reasons we created our food line -- because I know how hard it is for working families to come home and cook a great dinner. We wanted families to still prepare a flavorful yet time-saving meal together, so that they can make the most of their evening around the dinner table before bedtime.
But the numbers speak for themselves -- a Columbia University study, showed children who ate meals with their family on a regular basis, were 40 per cent more likely to get As and Bs, than those who didn't. A Harvard study says family meals increase a child's vocabulary far more than storytime and playtime can. And the University of Minnesota concluded adolescent girls who eat with their family are much less likely to get eating disorders.
We know it is hard to schedule family meal times -- but deep down, we all know how important it is too. We both work long hours, most of those at night. But we've made a conscious choice to change our lives so we can spend more time together and what could be more important than that?
Vikram Vij is taking part in the annual Eating Together event in Richmond BC at the end of February 2013, in support of the Front Porch Project, details at eatingtogether.ca.
15 Easy Weeknight Dinners The Whole Family Will Love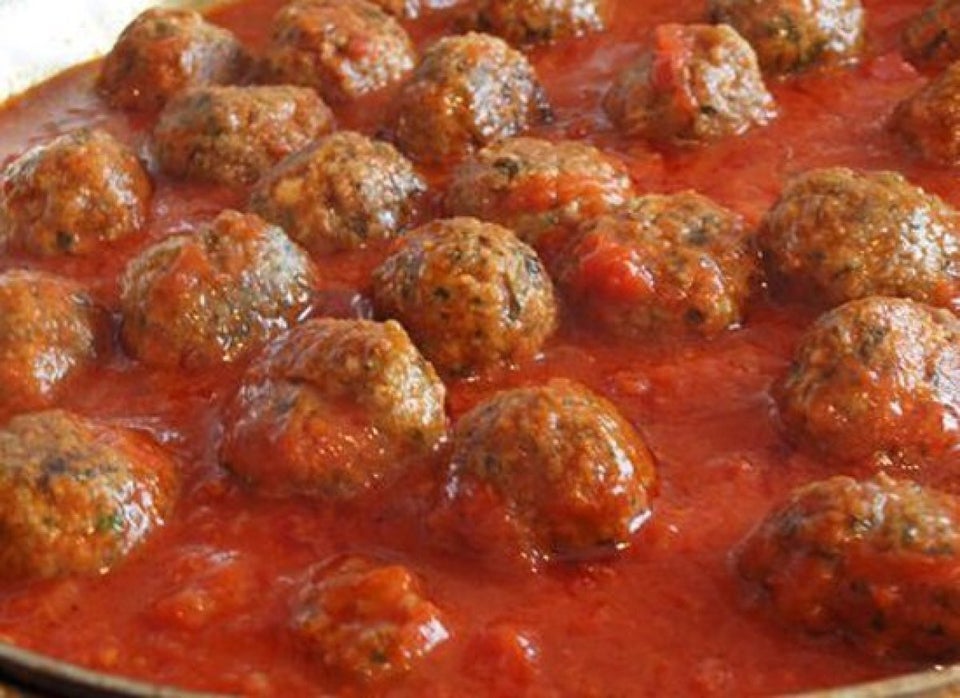 15 Easy Weeknight Dinners