On August 14-15, 2017, the eyes of the world will turn to Canada as the UN Committee on the Elimination of Racial Discrimination (CERD) reviews its record on combating racial discrimination.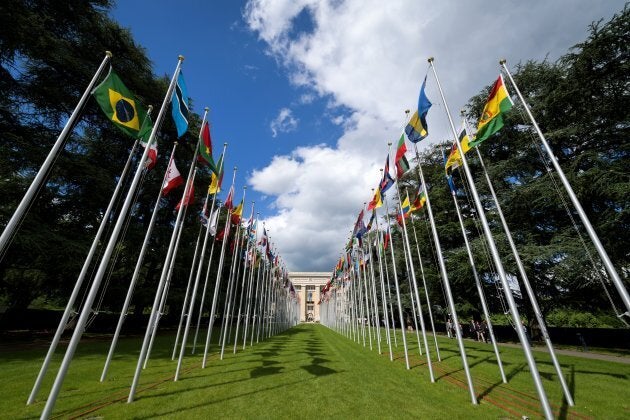 Various civil society actors have already issued targeted critiques in the lead up to the CERD review. For instance, a group of 10 non-governmental organizations (NGOs) issued a joint statement on August 9th, slamming the Canadian government for, among others issues, its failure to properly respect Indigenous rights, its failure to address significant overincarceration rates for Indigenous and African-Canadian populations, and its failure to track and address increasing race-based socioeconomic inequities.
Indigenous peoples and communities of colour are at least two to six times more likely to live in poverty as compared with the general population. Communities of African descent and Indigenous peoples in particular are over-represented in virtually every socioeconomic category that signifies disadvantage in Canada.
A significant amount of academic literature and official data from StatsCan show evidence of persisting labour market discrimination. Racial inequities intersect with gender inequities to exacerbate these gaps. For instance, women of colour in Canada make 53.4 per cent as much as non-racialized men, and 84.7 per cent as much as non-racialized women. Men of colour make 73.6 per cent as much as non-racialized men. Alarmingly, these gaps persist, even through subsequent generations of immigrant populations, which show that these labour market inequities cannot be explained away by the "recent immigrant" effect.
Aside from Quebec, no province in Canada has instituted any legislated measures to deal with race-based discriminatory barriers in the labour market.
The government has not properly followed through with the plan, and in recent years has essentially ignored its commitments.
While in 2005, Canada adopted CAPAR: Canada's Action Plan Against Racism, introducing a systematic approach to meeting its domestic and international human rights obligations, the government has not properly followed through with the plan, and in recent years has essentially ignored its commitments under CAPAR outright. Many of the NGOs hope that the CERD Committee will call on Canada to develop and implement a new National Action Plan on Racism to address systemic racial issues and to facilitate the collection of disaggregated data across all government departments.
The federal government has, on many occasions, refused to even abide by its own domestic human rights laws regarding racial discrimination and Indigenous rights. One notable example is its failure to abide by four orders of the Canadian Human Rights Tribunal (CHRT) between 2016-2017 which found that its current policies towards the funding of health care for some 165,000 First Nations children was discriminatory and ordered the government to fully implement Jordan's Principle, which states that the government of first contact needs to provide health services immediately to First Nations children and resolve jurisdiction disputes afterwards. Since the initial order, the CHRT has issued several subsequent non-compliance orders.
Rather than simply comply with the tribunal's orders, the federal government has decided to judicially review the tribunal's decision to Federal Court. The failure to implement Jordan's Principle reflects a broader theme regarding the failure of the government to effectively implement the Truth and Reconciliation Commission's 94 Calls to Action, of which Jordan's Principle was #3.
The current Liberal administration places great importance on its international reputation, particularly on human rights issues. But respect is earned, not given. If the government wants the international community to sing its praises abroad, it must first do the hard work starting at home.
The CERD Review of Canada starts August 14 at 9:00 EST. You can catch the live stream at: http://webtv.un.org/
Follow HuffPost Canada Blogs on Facebook