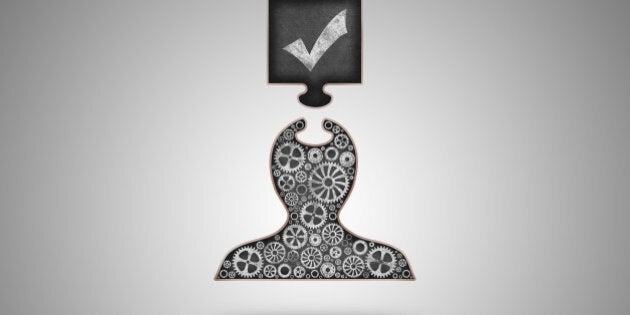 The spring sitting of the B.C. Legislature has wrapped up with a lot of talk about information and transparency, but with little action.
Finance Minister Mike de Jong started things off with some procedural changes. Some of these were helpful, if overdue (posting of ministerial calendars, for example), but buried in the list of small improvements, there was one that will be a major blow to transparency.
That ugly part is de Jong's plan to start posting the substance of FOI requests on the B.C. government website as soon as they are received, but well before the requesters manage to get any actual information. The government says this outing of FOI requesters is designed to improve "government accountability", but unsurprisingly they have no details on exactly how this happens.
A move like this has never been recommended by a Special Committee reviewing FOI, a B.C. Information and Privacy Commissioner, or by a group like B.C. FIPA -- all of which have made other specific recommendations to promote accountability.
Rather, this system is fairly clearly designed to discourage FOI requests, especially from pesky journalists using the FOI system to check on government activities.
Interestingly, the ministerial directive to set up the list of FOI requesters is not yet in force. Perhaps de Jong was aware that his failure to consult with the Information and Privacy Commissioner would result in trouble -- and it has.
Commissioner Denham has already received a number of complaints about the government's move, (including a joint submission from FIPA and the B.C. Civil Liberties Association), and has said she intends to "examine all possible implications, including any unintended consequences, of publicly disclosing a description of an applicant's request for records before they have received those records."
The Minister's announcement was followed two days later by the release of the report of the all-party Special Legislative Committee that had been conducting a statutory review of the Freedom of Information and Protection of Privacy Act (FIPPA).
The Committee report made 39 recommendations for changes to the Act, one of which stands to conflict with de Jong's plan to post FOI request information: "Amend section 4(1) of FIPPA to establish that an applicant who makes a formal access request has the right to anonymity." Details of requests--such as the people, dates, and places they discuss--can sometimes be enough to identify requesters, especially to others in their community or area of work.
The B.C. government has not yet addressed any of the Committee's recommendations -- which resulted from months of study and review of submissions and testimony from stakeholders, and which are not dissimilar to those still unaddressed from the 2004 and 2010 reviews -- it is far too busy making up its own. Despite some vaguely positive noises from the Minister responsible, there does not seem to be much appetite on the part of the current Liberal government to actually make the recommended legislative changes.
In conversation with Vaughn Palmer on his Voice of B.C. program last week, de Jong said he doubted there would be a fall sitting of the Legislature. This means the only opportunity to introduce (and hopefully pass) updated FOI legislation would be in the spring of 2017 -- right before the next provincial election.
That delay will not sit well with British Columbians.
In a poll conducted by Ipsos Canada earlier this year, not only did 96 percent of respondent support a legislative duty to document, but 85 percent wanted to see it passed before the next provincial election.
So if the government thinks it can safely ignore the transparency issue, it should think again. British Columbians are waiting for real transparency and accountability, and they'll remember these tricky maneuvers when they cast their ballots next year.
Follow HuffPost Canada Blogs on Facebook