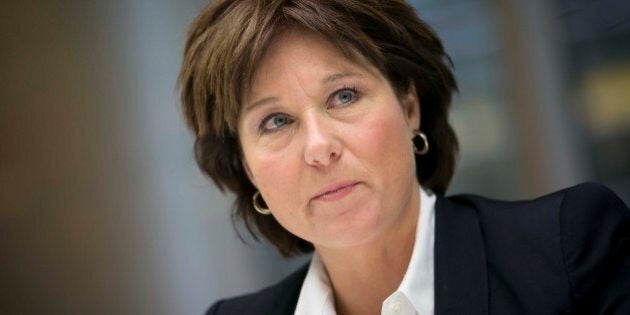 It is very quiet in the B.C. Legislature this week. The scheduled fall sitting has been cancelled by the B.C. Liberal government.
They claim the four days they sat in July were all that was needed to take care of what they saw as important government business -- doing something about skyrocketing real estate prices in Vancouver and the Lower Mainland.
The government leaped into action after accumulating five weeks of data about foreign real estate purchases, which says something about need for evidence-based decision making.
Unfortunately it also says a lot about the government's failure to act on repeated urgent demands for action to reform to the Freedom of Information and Protection of Privacy Act.
Former Information and Privacy Commissioner Denham released an investigation report more than three years ago documenting a disturbing rise in "oral government," which she found to be centered in the Office of the Premier. To remedy this situation, Commissioner Denham called for a written duty to document (among other things) to be included in the FOI law.
The government refused to act on this recommendation, so she repeated that call in her report last year on what has become known as the Triple Delete scandal. She also made a number of recommendations to the Special Legislative Committee reviewing the FOI and privacy law. In a report released in May of this year, the Special Committee unanimously agreed on the need for a legislated duty to document and a number of other important changes.
Some of these recommendations include setting out a legal duty to document government actions, increasing (or in some cases enacting) penalties for interfering with information rights, and expanding coverage of the Act to include private contractors working for the public sector.
Apart from some administrative measures announced earlier this year, the B.C. government has been very quiet on what it intends to do about all these increasingly urgent recommendations. We now know they won't be doing anything about them until next February at the earliest, since there isn't going to be a fall sitting this year.
But Premier Christy Clark ignores these calls for action at her own peril.
Earlier this year, B.C. FIPA asked Ipsos Canada to conduct a poll about FOI issues in this province. The results were impressive.
A total of 802 people in B.C. were asked about their views on duty to document, penalties for interfering with access rights, proactive disclosure, and a timeline for implementing these reforms.
Poll results show that 96 per cent of British Columbians believe it is important that government officials be legally required to keep accurate, complete records of what they do on the job.
Further, 84 per cent think government officials who interfere with access to information rights should face penalties (with 12 per cent stating they don't know).
Finally, 85 per cent of respondents believe these reforms should be put into law before the next B.C. election in 2017.
By waiting until February 2017, it seems unlikely the government will introduce, never mind pass into law, the necessary reforms to the Freedom of Information and Protection of Privacy Act, despite years of detailed reports and recommendations by Commissioners, former Commissioners, a unanimous Special Legislative Committee, and a slew of experts and citizens.
But as this summer shows, it can move really quickly -- if it wants to.
Follow HuffPost Canada Blogs on Facebook