We took time out of our busy schedules and escaped the 9 to 5 life for a bit more than just happy hour in the South Okanagan.
stay: If you're looking for a stay in the heart of Canada's wine region, then Spirit Ridge at NK'MIP Resort is where you should be headed. Boasting views of the rugged mountaintops and vineyards for days, Spirit Ridge presents a true South Okanagan experience. With suites offering gourmet kitchens, sprawling bedrooms and patios perfect for al fresco dining and cocktails, this is the place to be when you're in need of a desert oasis. 1200 Rancher Road, Osoyoos, B.C., www.spiritridge.ca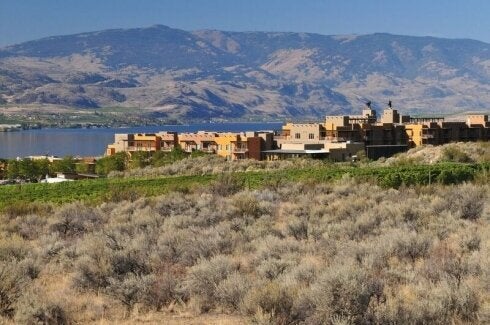 savour: Even though the Okanagan is known for their incredible vino selection, they have some delicious homegrown produce and locally sourced bites too. If you want a true homelike "old world" approach to dining, head to Backyard Farm Chef's Table for a multi-course, wine-paired meal. The ingredients offered are picked at their peak (they really are as fresh as they look). For evidence just ask Chef Chris Van Hooydonk to take you through his orchard. This is the place where truly unique culinary experiences live. The next night, head to The Sonora Room at the Burrowing Owl Estate Winery for a picturesque meal, (opt for the Poached Arctic Char paired with the Burrowing Owl Estate Winery Chardonnay.) Top your meal off with dessert at Miradoro Restaurant alongside the award-winning wines of Tinhorn Creek Vineyards. 537 Tinhorn Creek Road, Oliver, B.C., www.tinhorn.com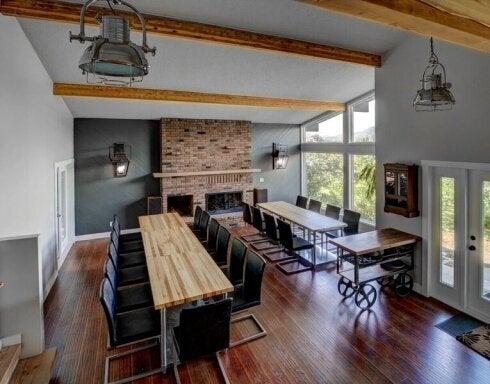 sip: With wineries a plenty in the South Okanagan region, there is no lack of aperitifs to choose from, thus, we did some narrowing down. If you want a small, boutique feel opt for Hidden Chapel Winery and try the White Wedding blend, which is a beautiful combination of citrus and tropical fruit, just right for a hot summer's day. For the next bend in the road, visit Intersection Winery and go for the Cabernet Franc, which is a historic Bordeaux featuring ripe black fruit and savory spices. Hit the trail and drive up to Road 13 Vineyards where you will be graced with beautiful European architecture (think a drawbridge, with a stone-engulfed castle-like exterior) and a vast view of vineyards. We couldn't get enough of their trademarked Frosé drink which is a frozen cocktail made from rosé, perfect for summer sips. We also love the variety of wines to choose from like Gehringer Brothers and Lariana Cellars. From Gehringer Brothers, try the Gewurztraminer Schonburger for a crisp but citrusy acidic note. At Lariana Cellars, the Viognier is a must, especially for the summer with its lime and white peach aromas. 8310 - 2nd Avenue, Osoyoos, B.C., www.larianacellars.com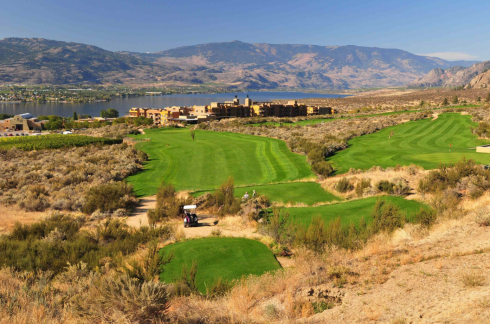 marathon: If you're looking for a great way to experience the beautiful Okanagan region while sampling some of the country's best wines, check out the Half Corked Marathon. Weave through multiple vineyards and bask in the beauty that is the Golden Mile and Back Sage Road, which connect both the Oliver and Osoyoos areas. Let your creative side out and take part in the fun costume aspect of the marathon. Not only will you get the chance to win a prize, but you will truly feel like a part of the community. 6359 Park Drive, Oliver, B.C., www.oliverosoyoos.com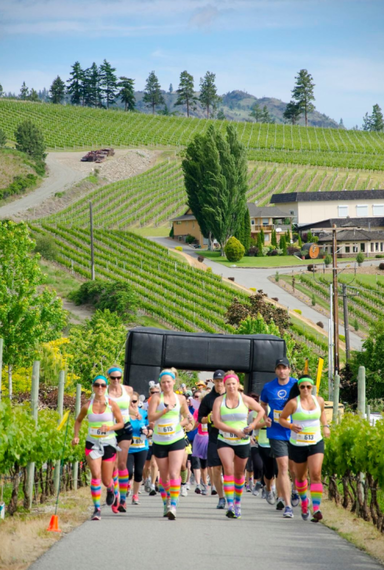 culture: Because the Okanagan is a huge cultural playground dedicated to the preservation of their agriculture, there is opportunity to take part and learn about the First Nations and their many traditions. We were given the distinct pleasure of being part of a Smudging Ceremony with the Osoyoos Indian Band. The second the sage entered our auras, all our worries and trepidations from the past week were instantly washed away. 1000 Rancher Creek Road, Osoyoos, B.C., www.nkmipdesert.com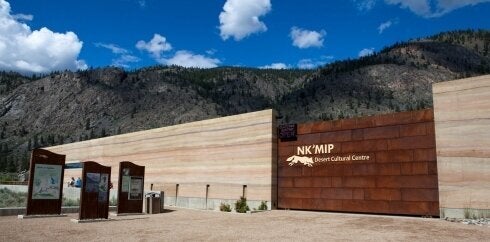 See you next time, Osoyoos!
Follow HuffPost Canada Blogs on Facebook