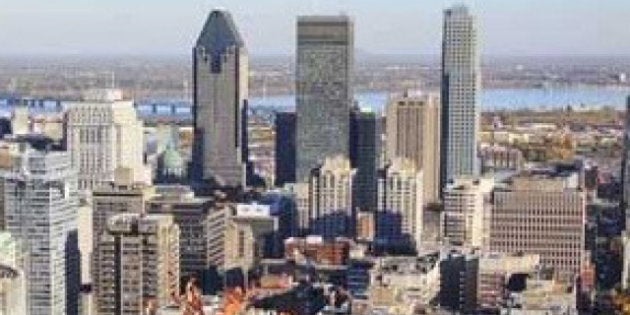 Vitamin Daily's Editor-in-chief Sarah Bancroft's recent tour of Montreal proved they do everything in style.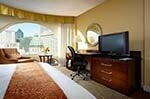 Its central downtown location and stellar views are one thing, but that we met the Scissor Sisters in the elevator and ended up at their show, well, that doesn't happen just anywhere.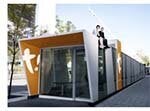 Only in Montreal would a top chef get to put a sleek modern shipping container on the sidewalk and serve horse tartare. The signature salmon with shaved fennel is sublime and, in keeping with the aesthetic, The Contemporary Art Museum is just steps away.
Brasserie T, 1425 Jeanne-Mance St., Montreal, 514-282-0808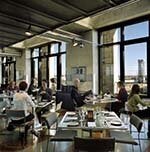 Old Montreal is one of the prettiest places to walk in the city. We suggest getting your bearings with the 18-minute multi-media show Yours Truly, Montreal (designed by the all-female Montreal team Moment Factory who work with Jay-Z and Madonna). Lunch at its rooftop restaurant (pictured) with view of the Old Port is highly recommended. Point à Callière Museum of Archeology and History. 350 Place Royale, Montreal, 514-872-9150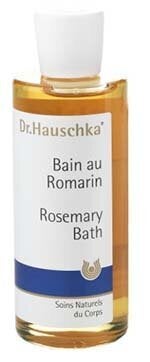 If you are an all-natural spa junkie, you need to get yourself to Dr. Hauschka's only Canadian outlet, for an incredible facial with healing ingredients like rosemary. They use tiny brushes to perform lymphatic drainage so your visage will be toned and lifted too. 1444 Sherbrooke St. West, Montreal, 514-286-1444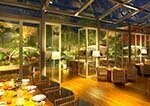 After the spa, pop into the garden of the nearby Maison Bouloud at the newly refurbished Ritz Carlton Hotel. We suggest a glass of Rose in the just-opened Glass House overlooking the duck pond. But don't worry about the ducks ending up in your dinner: Canard Confit is not on the menu. Le Jardin du Ritz at Maison Boulud, 1228 Rue Sherbrooke St. West, Montreal, 514-842-4212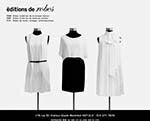 Our Montreal Editor, Christine LaRoche, took us to Editions de Robes, run by a former Jacob executive with an eye for high quality vintage. We loved the look of a new pink dress based on a Balenciaga, but left with a covetable Yves St. Laurent vintage clutch. 178 St-Viateur St. W, Montreal 514-271-7676