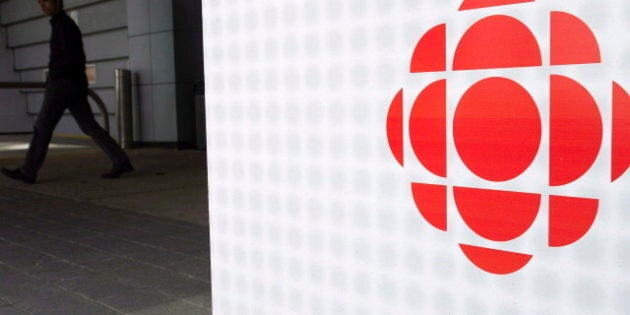 As the financial plight of the CBC/Radio-Canada deepens, there are signs of a genuine debate emerging about how to restore the public broadcaster to health, and sort out the industry at large.
CRTC Chair Jean-Pierre Blais announced later last month that the CRTC will begin consultations with citizens and media players this Fall: "It's time to ask if the assumptions that lie beneath our current regulatory policies still hold true," he told an audience in Banff.
And a week later, Kevin Crull, CEO of Bell Media, the nation's biggest media conglomerate, responded in print to a suggestion of mine that Ottawa sharply reduce or eliminate its lavish subsidies to private broadcasters, and instead channel more money to the CBC -- enough to allow CBC television to get out of the commercial sponsorship game and become a true public service broadcaster.
The crux of Mr. Crull's argument was that it is wrong to call government aid given to private broadcasters a subsidy. The various tax incentives, protectionist policies, and production funds provided to the industry to prop up Canadian content are...something else.
For example, the CBC gets a direct hand-out of about $1 billion from Ottawa each year, to about two-thirds of the cost of operating TV networks in French and English, English and French cable news services, an extensive northern service, four radio networks (French and English) and its online services.
That's a subsidy, he says. But the federal money flowing to the private television industry to encourage them to provide Canadian content (a nearly equivalent amount) is not a subsidy because it comes mainly from incentive schemes designed to "stimulate employment" among film producers so that they can "create much higher quality television than what the market would naturally fund."
Sub•si•dy (noun) 1. a sum of money granted by the government or a public body to assist an industry or business so that the price of a commodity or service may remain low or competitive; 2. a sum of money granted to support an arts organization or other undertaking held to be in the public interest.
If the government gives the private broadcasting industry "a sum of money" to encourage it to produce Canadian television programs "in the public interest" -- that's a subsidy, regardless of how it gets distributed. A rather large subsidy in this case, of roughly $200 million a year. Up to 80 per cent of the cost of some Canadian productions is covered by these funding agencies.
Mr. Crull also says that the "simulcast rule" by which the CRTC requires Canadian broadcasters to substitute Canadian for American commercials in their simulcasts of American programs (known in the industry as sim-sub) "is neither a 'subsidy' nor a 'benefit.'" Why? Because, he says, a CRTC policy statement of 1971 said the policy "was not some new benefit, but was, in fact, intended to fundamentally ensure that Canadian broadcasters would continue to exist."
The idea behind the CRTC sim-sub rule, in other words, is to funnel money from Canadian advertisers into the Canadian television industry, to help it to survive. However a quick look at the current bottom lines for Bell, Rogers, and Shaw suggests they are in no imminent danger of going under. And while this regulatory perk may not be a direct hand-out, in all other pertinent respects it sure as heck walks, talks and smells like a subsidy-- like a "sum of money granted by the government to assist an industry..." etc. Depending on the state of the economy, this particular helping hand has recently ranged between $200 and $300 million a year.
And then there's the special fund set up by the CRTC in the wake of the crash of 2007-8 to support local programming, which, by the time it is phased out in 2014, will have paid out -- directly to local, private stations -- about $600 million. The money is collected from cable companies via a 1 per cent tax on revenue, and handed over to the broadcasters. The cablecos, of course, pass this surcharge on to their customers -- you and me. Once again, if that's not a subsidy, what is?
Section 19.1 of the federal Income Tax Act prohibits Canadian advertisers from writing off the cost of ads placed on nearby American television and radio stations, discouraging this once-common practice. Industry analysts estimate the value of this benefit to Canadian private broadcasters at between $92 and $131 million a year.
Again, not a direct hand-out, but by any reasonable definition, a subsidy nonetheless.
Mr. Crull notes that his multi-platform media conglomerate invested about $675 million in Canadian programming and production last year. A lot of that went to specialty channels, news and sports, and Canadians benefit from that. However it's also worthy of note that in its last filing with the CRTC (financials for 2011-12) Bell Media reported it devoted less than half its total conventional TV programming expenditures to Canadian content. And remember, that half was heavily subsidized.
Without the financial and regulatory incentives, he says, even that level of Canadian production would have been out of the question. "Say goodbye to Flashpoint, Rookie Blue, and Corner Gas," he writes. No news or current affairs programming, either. "We wouldn't [produce it] as we couldn't afford to; the CBC would be the only source of local or national news."
Really? It is a deeply dysfunctional private industry that can produce its product only with massive help from government. If this is true, I'm glad I'm not a shareholder. And I'm doubly happy that the CBC is there to take up the slack. Seriously, it can't be comfortable for media and telecom giants like Bell, Rogers and Shaw to be so abjectly beholden to government for their daily bread. This, surely, is not what free enterprise is all about.
For the better part of a century now, private broadcasters in Canada have been complaining that they are forced to operate in competition with a state-subsidized player, CBC/Radio-Canada and its predecessors. But in reality the subsidy, help, aid, accommodation --whatever you care to call it--provided to the private industry by government is just about the same size as the CBC's Parliamentary appropriation. Looked at historically, the cumulative sum is gigantic. The difference that taxpayers ought to consider is that the private media industry uses that support primarily to serve advertisers--commercial interests. That's the nature of its business. The public broadcaster, on the other hand, uses its subsidy to serve its audiences, the citizens of this country. That's its mandate in law.
Mr. Crull writes that "private broadcasters are more efficient and more effective at serving viewers and providing entertainment and information programming from a Canadian perspective." But how efficient are they, when they can't stay in business without massive government support? And how effective are they when they rely on American programs to fill peak viewing hours? Sure, it's entertainment, but is it what Canadian audiences deserve?
A rational reorganization of the Canadian media environment would take advertising away from CBC television (CBC radio has been advertising-free since 1975) and hand the entire market over to the private industry. In return, it would strip away most, if not all, of the morally hazardous, market-distorting influence of government subsidies in the private media industry, and invest that public money in the public broadcaster, where it belongs.
Both sides of the industry would have to re-invent themselves. CBC has a model in the BBC, ABC Australia and European public broadcasters, and above all in its own radio operations. Private broadcasters have a more difficult challenge, and may need regulatory protection from the harsh realities of a market where their customer base has access to the whole gamut of American programs on cable. But any assistance should be temporary. If Canada's private broadcasters cannot follow the example of successful commercial broadcasters in other countries and cobble together a workable business plan that doesn't involve massive government subsidy, there is no reason for them to stay in business. With no Canadian drama, and no Canadian news and current affairs, there would be nothing but different commercials to distinguish them from the American broadcasters available on basic cable.
My own suspicion is that there's enough business acumen in the front offices of Bell, Rogers, and Shaw to figure things out so that they have a product line that Canadian advertisers want to buy, and that makes a profit. And I predict it will contain a large dollop of Canadian content of all genres. That's what Canadian audiences want of their domestic broadcasters--they can get the rest from American cable and online distribution--and it's those audiences that Canadian advertisers want to reach.
Wade Rowland has worked in senior editorial and management positions at both the CBC and CTV network news divisions, and in CBC television current affairs. He is a former Maclean Hunter Chair of Ethics in Media at Ryerson University, and is currently Associate Professor in the Department of Communication Studies at York University in Toronto. He is author of a dozen non-fiction books, including Spirit of the Web, Ockham's Razor, Galileo's Mistake, Greed, Inc., and most recently, Saving the CBC: Balancing Profit and Public Service, released this Spring. www.waderowland.com