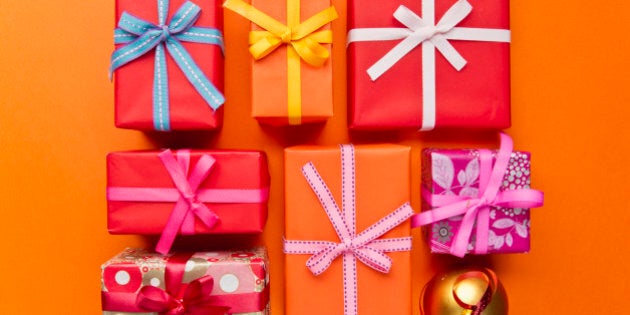 With the holidays rushing in like an Alberta clipper, many Canadians are finalizing their gift lists and have started their shopping -- both in-stores and online. In fact, according to Visa Canada, three out of four consumers intend to go online for part or all of their shopping. And now, preference for mobile channels is dramatically rising as a majority of shoppers for consumer tech are likely to do so from a smartphone or tablet.
There's something else that's growing rapidly, and that's the Internet of Things (IoT). In fact, many of the possible gifts on those lists are actually IoT-driven. It should be noted that IoT isn't specifically smartphones, tablets, PCs or even connected cars, although they can all play a role. IoT is the network of physical "things" into which electronics, sensors, and network connectivity has been embedded enabling data to be collected and exchanged.
Over the next four years, the growth in IoT is forecast to be bigger than connected cars, smartphones, tablets and PCs combined with revenue reaching $600 billion globally. New data from Juniper Research has revealed that the number of IoT (Internet of Things) connected devices will number 38.5 billion in 2020, up from 13.4 billion in 2015: a rise of over 285 per cent.
It's fun to look at gift ideas offered by different publications and see how well technology is represented. While smartphones, tablets and PCs will be on many gift lists for Holidays 2015 and a few lucky individuals may even get a connected car, IoT gift suggestions are showing up for a range of age groups and purposes. Watches and wearables will probably be this year's "must haves." Home control devices like thermostats, blinds and security systems hit the stores big time over the past few years and will continue in popularity. Connected toys or "toys-to-life" is a booming smart toy segment for companies like Lego, Mattel and Fisher-Price.
A few more unique IoT items for consumers this year include:
Grush -- a toothbrush for the child who loves electronic games and the parent who isn't quite sure Taylor or Clayton has developed the brushing habits needed for good dental hygiene. Grush is a motion sensing toothbrush coupled with interactive, instructive games and sends information on when and how long their child brushed to an app on a smartphone, tablet or PC.
Withings Smart Body Analyzer -- whether anyone really wants a scale that talks to a smartphone after the holidays remains to be seen, but with all those New Year's Resolutions to get in shape, this may be a hit after all.
iRobot Roomba 980 -- self-propelled vacuum cleaners have been around for awhile, but this new version comes with a smartphone app that enables owners to schedule when and how to clean.
Robomow -- Summer may be months away, but if lawn mowing duties interfere with barbecues and cottage time, this may be top of the wish list for many. Robomow operates much like Roomba vacuum, with an app that allows the homeowner to set lawn size, weekly schedule, mowing zones and more. Maybe they can come up with a snowblower, too?
We're only on the cusp of what we can look forward to as IoT inexorably moves forward and potentially accounts for 1 exabyte -- that's a trillion gigabytes -- of data by 2019 by some estimates. IoT is already transforming everyday lives, homes, business and government services, enabling a new era of SmartEverything. Let's be sure to use it wisely.