The head of the Canadian Medical Association has stated that it's time for physicians to debate the issues of euthanasia and assisted dying -- and we couldn't agree more.
We are greatly encouraged by the CMA's recent poll of physicians that found should euthanasia be legalized, 26 per cent would be willing to actively participate. A further 20 per cent were undecided. This is a stunning number.
Remember, this number is not physicians who support assisted dying -- that number is much higher. (For example, a 2005 US survey of physicians indicated that nearly two-thirds -- 62 per cent -- believe that physicians should be permitted to dispense life-ending prescriptions.) This number is those who would personally be willing to participate. And this is just the beginning.
In jurisdictions where choice has been legalized, we have seen increasing support from the medical community and the general public once end-of-life choice is legalized. Small wonder. Before legalization, anti-choice zealots harangue us from their pulpits, predicting carnage and mayhem.
Once assisted dying is legalized, medical professionals and the public see for themselves the positive changes that result. Palliative care improves. Doctors become better at caring for individuals at end of life. Conversations between doctors and patients about desired end-of-life care take place. Medical professionals in jurisdictions where end-of-life choice is legalized overwhelmingly support patients' rights to choose. The facts are that compelling.
Fortunately, more and more medical professionals are speaking out. High-profile doctors such as Dr. Louis Francescutti, the current head of the CMA, Dr. Derryck Smith, the past president of the BCMA and noted columnist Dr. Gifford-Jones have all added their voices to the call for increased patient autonomy and end-of-life choice.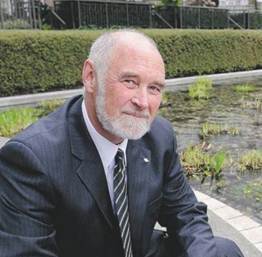 Pictured: Dr. Derryck Smith, Former President of BCMA, Dying With Dignity Board Member and Co-Chair of Dying With Dignity's Advisory Council of Physicians.
Thirteen doctors joined a newly formed Advisory Council of Physicians for Dying With Dignity and are playing a key role in expanding end-of-life choice. Their thoughtful contributions have already resulted in the release of principles for federal legalization.
Some argue that palliative care is enough -- and usually it is. But how can we ignore the suffering of those for whom it isn't? Dr. Larry Librach, a well-known and much-loved palliative care physician, was outspoken against assisted dying early in his career. Then he faced horrific deaths that happened even in palliative care. He came to realize that no matter how good the care, there was some suffering only death could end. That is why he spoke openly in support of assisted dying in the years leading up to his death.
Canada can be proud that the hearing of Gloria Taylor's challenge for the right-to-die included an unheralded amount of evidence and testimony from both lay people and international experts. Justice Lynn Smith, a constitutional law expert was unequivocal in her conclusion: the safeguards work, Canada should allow medically assisted dying.
Hopefully very few of us will need medically assisted dying, but like life jackets on a boat, many of us will benefit from the peace of mind that comes from knowing help is there if we need it.
Assisted Suicide Laws In Canada