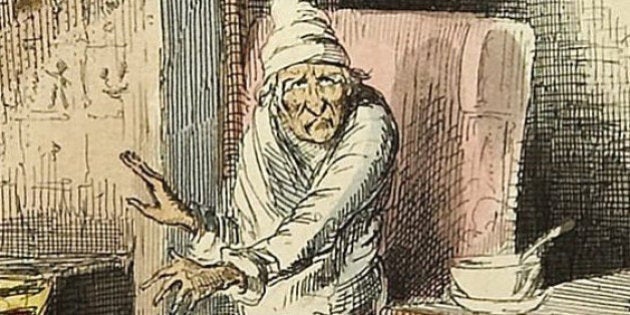 I'm not just a casual fan of A Christmas Carol, the classic Dickens novel. I can be a bit picky. I've been a big fan of the novel most of my life, and tend to catch as many interpretations as I can every holiday season. Here are five great versions thus far.
5. Mr. Magoo's Christmas Carol. When I tell people that this is one of my favourite versions of this story, it is either met with questionable looks or with high-fives. The very first animated holiday special made specifically for television, this 1962 cartoon is still as enjoyable when I watch it today as when I stumbled upon it accidentally one weekend afternoon when I was ten years old. Sure, there are some liberties taken (The Ghosts of Christmas Past and Present appear out of order) and the animation looks dated, but the songs are still catchy and the spirit of the tale rings true. It's on DVD in a few versions. Kids and adults alike will love it.
4. Mickey's Christmas Carol. I saw this as a kid (also when I was ten years old) in the theatre when they re-released The Rescuers. At the time, it was the first animated feature from Disney in thirty years. Mickey Mouse as Bob Cratchit is inspired, and the animation is still excellent. It's a very nice blend of Dickens and Disney, although a recent viewing has me admitting that it's much more for the kids than any of the other choices on this list. Still, at less than thirty minutes long, it's hard not to enjoy it at any age. And what better choice was there to play Ebenezer Scrooge than Scrooge McDuck?
3. Scrooged. To this day, I can't watch this 1988 Bill Murray movie without having the song "Put a Little Love In Your Heart" stuck in my head for three days. A big hit in theatres and on home video, this movie gets something very right that so many other adaptations (loosely-based or otherwise) seem to get wrong: It shows the "Scrooge" character as flawed but not completely soulless. Even when he's a complete jerk, Murray's Frank Cross retains some humanity underneath his bitter narcissism. Dickens didn't write Scrooge as one-dimensional; neither does this light-hearted, fun flick. It's quite 80s in it's look and feel. But what's wrong with that, exactly?
2. A Christmas Carol (1951). This classic movie is often cited as the definitive version of Dickens tale ever put to film. It is excellent, of course. Although it takes its liberties (in fact, adds things to the story which turn out to be good ideas), it's extremely faithful to the source material. As Ebenezer Scrooge, British actor Alastair Sim became synonymous with the role, and there's not a December that goes by that his name isn't praised. In Great Britain, this was released as Scrooge, although it's rare to find it sold that way these days.
1. The Muppet Christmas Carol. I will not go a Christmas without watching this movie. Although it was released when I was in university, it always manages to make me feel like I'm a kid again. Michael Caine as Scrooge is inspired, and the story being anchored by The Great Gonzo (playing Charles Dickens) and Rizzo the Rat was a great way to keep the laughs coming. Paul Williams' music is so very catchy, and there's at least four different songs in here that you'll find yourself humming well after Christmas is over. Surprisingly, this is also one of the most faithful adaptations of the story and manages to capture a real Dickensian feeling, despite the fact that you're watching Kermit the Frog. I saw it on a date when it was first released. I suggest you do the same.
It's actually hard to find only five versions of this story to recommend since it seems a new one pops up every year and so many of them are almost as entertaining as the ones on this list.
What's your favourite version of A Christmas Carol?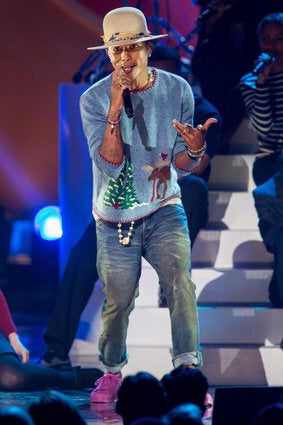 Celebrities In Ugly Christmas Sweaters