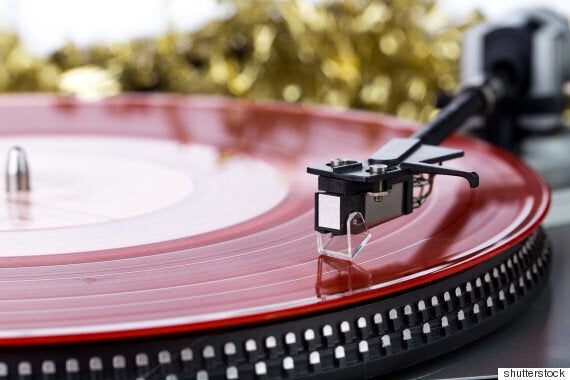 The holidays are behind us, but the chill in the air remains. For many people, the Christmas season is the best time of the year not only because of the festivities, but because of the holiday music that is only played for approximately six weeks every year. Well, before you put away your jingling bells for the year, here's a list of favourite Christmas songs that aren't Christmas songs at all. Here's some winter tunes you can enjoy right up until spring without feeling any guilt.
Yes, Virginia, there are actually people out there who love wintertime. This perennial staple, written by Sigman and DeRose in 1949, is about someone being in love with the chill in the air, the snow covering the ground, and taking a walk with a favourite girl just to take it all in. Like the other songs on this list, it constantly winds up on Christmas albums every year. Listen to the lyrics, however, and you'll notice that there's no mention of Christmas, the holidays, or even December for that matter. It's just a song about loving walking in a winter wonderland.
4. "I've Got My Love To Keep Me Warm"
Written by Irving Berlin for the 1937 movie On The Avenue, neither the song nor the movie have anything to do with Christmas. This song does mention December, but it might as well be sung by an atheist in the middle of February. It's about bad weather bringing two people together to make a little heat. Irving Berlin was no stranger to Christmas songs, of course. He's the genius behind the bestselling song of all time: "White Christmas".
3. "I Love The Winter Weather"
Ticker Freeman wrote this song in 1941, and it has often been added into medleys of "Happy Holidays" and "I've Got My Love To Keep Me Warm". Here's another song about snuggling up to the person you love on a cold, wintery day (or night), a common theme amongst winter songs that weren't specifically written for Christmas. This is another ditty that never mentions anything about a single holiday. In fact, unlike some winter songs, it has zero references to anything seasonal whatsoever. There are sleigh bells to be found anywhere in this chilly tune.
2. "Baby, It's Cold Outside"
Written by Frank Loesser in 1944 as a present to his wife, this song is a playful back and forth between a couple trying not to say goodnight just as the snow starts to fall outside. A coy duet with one of the two lovers (a part often sung by men) pretending to be chaste, The Loessers used to sing it together at parties as the night began to wind down. Like every other song on the list, here is another example of people using the winter weather as a reason to stay inside and snuggle by the fireside.
1. "Let it Snow! Let it Snow! Let it Snow!"
One of the biggest-selling Christmas songs of all time, Sammy Cahn and Jule Stein wrote this classic in the middle of summertime. Somehow, despite the sweltering heat outside, a winter favourite was born. It appears on literally dozens of Christmas albums, but first hit the charts in January, 1946. Seeing as it is only about avoiding the snow and getting frisky indoors, it's no surprise it was an instant winter classic. As did all of the other songs on this list, however, "Let it Snow..." became associated with Christmas music and now seems to melt away by the time January rolls around.
Hey, Christmas is behind us now and with it goes some of the most beloved songs of all time...until next year. If the absence of holiday music gets you blue, just know you can enjoy these five winter songs and not feel so cold. If you have someone to enjoy them with, all the better. Apparently that's exactly what each of them is all about.
Ward Anderson is a comedian, author and host who can be heard weekdays as co-host of the popular SiriusXM talk radio program "Ward & Al." He is also the host of the upcoming TV talk show "Offstage with Ward Anderson", as seen on Bell Fibe's TV1.
Follow HuffPost Canada Blogs on Facebook