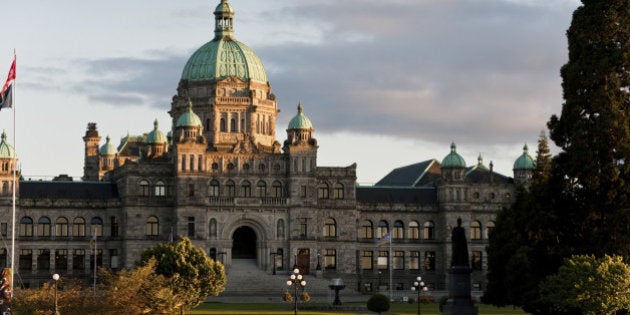 Are the BC NDP full of crap?
And John Horgan's crew aren't enthusiastic about anyone probing BC NDP fundraising practices. There's a history, you see.
Look, no one I know loves to do political fundraising. But, until the media agree to give political parties free ad space, political parties have no choice but to fundraise. And, to put a fine point on it, there's nothing illegitimate about political fundraising. It happens in every democracy. It happens in every political party.
As the sterling examples of Ross Perot and Pete DuPont always remind us, however, you don't win elections with money. You win 'em with great leaders, great teams, great ideas. That's why the B.C. Liberals are doing well on the fundraising front, I think: Christy Clark's got the hottest economy in Canada, people like her, and she's competitive. So B.C. voters are expressing support in the polls, and with their chequebooks, too.
Politics ain't free. Modern political campaigns, of every stripe, demand that political parties develop deep grass-roots networks, to communicate with voters, to develop and learn from voter data, to use social media tools to its advantage, and so on. Advertising, too -- lots of it. That's what any party's fundraising is used for. In some campaigns, up to 90 per cent of fundraising goes to ads in the media (the selfsame media crying "scandal," I note without ironic comment).
In Canada, in B.C., our campaigns get by on only a fraction of the kind of money that is spent in the U.S. Our system is better than theirs, and our system usually works. Most Canadian political parties fundraise within the rules -- and, if there's a problem, there is typically no shortage of oversight, in the form of arms-length elections overseers, and in the form of investigative reporters. It's easy to say the system is broken. But, most of the time, it just isn't true.
I was there when it all went down: the BC NDP was, in my experience, the most corrupt political party I'd ever seen. Ripping off charities to fill their coffers? Seriously?
That's a scandal. Was then, still is now.
Follow HuffPost Canada Blogs on Facebook