Srey lives in Siem Reap, Cambodia, with her three children. In August 2016, the area was badly flooded and she had to walk 30 minutes round-trip through flood water to collect fresh water. Her journey, made six times every day, was more difficult because of the rocks and muddy landscape. Srey fears that her children could drown in filthy flood waters when she is out working.
In Cambodia, 3.8 million people in rural areas live without access to clean water, while the country ranks in the top 29 per cent of nations most vulnerable to climate change and top 31 per cent of countries least ready to adapt, according to the Notre Dame Global Adaptation Index*.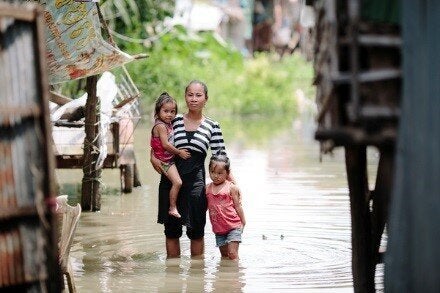 The truth is, extreme weather events that cause flooding, prolonged drought and contaminated water sources are becoming far more frequent. In 2016, global temperatures reached a record high for the third year in a row, and reports of extreme weather events continued to come in from around the world.
In advance of World Water Day, WaterAid has released its second annual 2017 State of the World's Water report, Wild Water. The report examines the state of access to safe drinking water in rural areas around the world. Globally, 663 million people live without clean water and the vast majority -- 522 million -- live in rural areas.
Rural communities already face particular challenges in gaining access to water due to their often isolated location, inadequate infrastructure and a continued lack of funding. Wild water events make the problem even worse by wiping out fragile infrastructure and drying up rivers, ponds and springs, which are sometimes the main source of water for people in these communities.
Governments around the world must make access to water, toilets and hygiene a political and financial priority.
Existing challenges are compounded by extreme weather events, impacting health, well-being and the ability to make a livelihood, leading to greater strain on the world's poorest people. For people in Africa, where temperatures are projected to increase faster than the global average rise during the 21st century, the future situation looks particularly dire.
Diseases such as cholera, blinding trachoma, malaria and dengue are expected to become more common and malnutrition more prevalent. Rural communities dependent on farming to make a living will struggle to grow food and feed livestock amid soaring temperatures.
Women and girls are disproportionally affected having to walk even greater distances to collect water. More time spent fetching water means less time to earn money or to go school.
According to our report, Papua New Guinea, Madagascar and Mozambique are among the worst performing countries in the world for rural access to clean water. In Papua New Guinea, over two thirds of the rural population -- 67 per cent -- live without access to clean water, while Madagascar and Mozambique follow closely behind at 65 per cent and 63 per cent, respectively.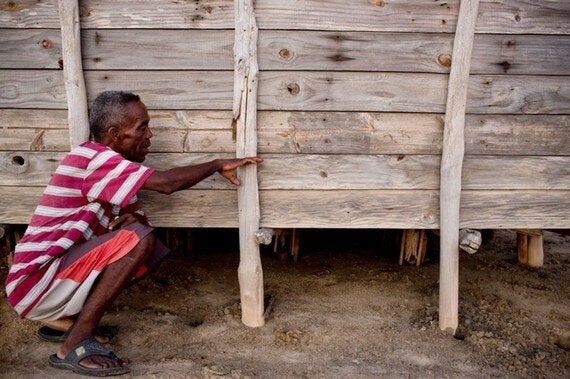 Francois lives in Morandavo, Madagascar. He shows a mark on his house of where the water rose to last year during the floods. Last year, when the rains came, the whole area flooded and many families like Francois' were affected.
Making communities more water secure helps them become more resilient to extreme weather and better able to adapt to climate change. Now, more than ever, governments around the world must make access to water, toilets and hygiene a political and financial priority, fulfilling these fundamental human rights and acknowledging the importance of water, sanitation and hygiene in building climate resilience.
It has already been a year and a half since world leaders at the United Nations promised in Global Goal 6 to deliver access to water and sanitation to everyone, everywhere by 2030. If we are to achieve this target, there is no time to waste.
Nicole Hurtubise is the CEO of WaterAid Canada. You can follow her on Twitter at @WaterAid_Nicole.
* About the Notre Dame Global Adaptation Index
The index looks at a range of information such as the effect climate change will have on the availability of food and water, how it will impact upon the nation's health, its infrastructure and ecosystem as well as assessing the country's economic preparedness, government preparedness and social preparedness. To find out more visit: http://index.gain.org
Follow HuffPost Canada Blogs on Facebook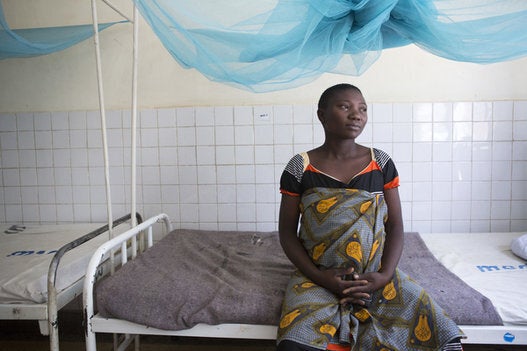 Water Aid's Deliver Life: Maternity Bags