By Nicole Hurtubise, CEO, WaterAid Canada
This month our children, and children around the world, return to the classroom. It's an exciting, busy time with parents everywhere focused on setting up their children for success -- making sure they have the right school supplies, new shoes and healthy lunches.
But what if some schools and teachers don't have what they need to keep children healthy and safe each day at school? What if students are expected to miss classes to collect water, sometimes kilometres away? What if toilets are far, at risk of collapsing, or lacking any privacy?
What if there is no safe water and no toilets at all?
This is not a worry that parents and teachers should have. Safe drinking water and decent toilets should be basic essentials in every school, everywhere. Unfortunately, it's not the case for millions of children in the world.
Take the 500 students at St. John Bosco Gayaza Primary School in Uganda for example. The water source they rely on is an open pool located about one kilometre from their school. They walk there every day to fetch the water they need and have no alternative but to drink this dirty water. This leads to diarrhea and school days missed because the children get sick from water-borne related diseases. Some of the children won't drink the dirty water. As a result, they endure long hours of thirst before going home.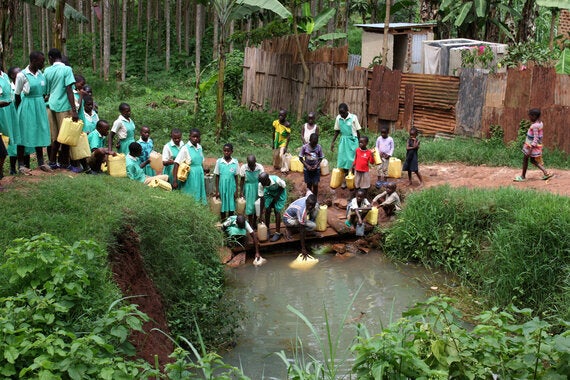 Photo credit: WaterAid/Jessica Jabbour
Or what about the more than one billion women and girls who do not have access to a clean, private toilet? Dirty water, poor sanitation and poor hygiene have a huge impact on women and girls' health, safety and right to education.
Without a private and safe place to go to the toilet, girls find it very hard to stay in school, and many stay at home when menstruating. Missing classes causes girls to fall behind in school, often past the point of being able to catch up, leading them to drop out altogether.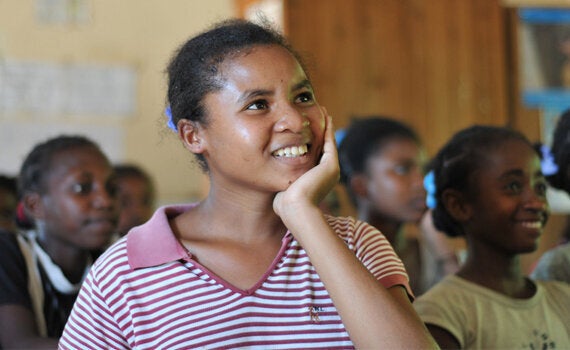 Photo credit: WaterAid/Ernest Randriarimalala
A lack of basic water and toilet facilities also has a negative impact on the quality of education. The best teachers are less willing to work at schools that don't offer these things. Would you want to spend your work day wondering how you'll get a glass of water or where you will go to the toilet?
Between 2008 and 2013, the availability of water and sanitation in schools increased by six per cent. I'm sure we can all agree that is a positive step forward, but there are so many more steps to take before our work is done. UNICEF monitoring shows us that only 71 per cent of schools worldwide (that's less than four out of every five schools) have water, and only 69 per cent have access to safe, private toilets. These numbers drop even lower in sub-Saharan Africa.
With water, sanitation and hygiene, children will have a brighter, healthier future.
On September 25th we mark the one year anniversary of world leaders adopting the 2030 Agenda for Sustainable Development, which includes a set of 17 Sustainable Development Goals (SDGs) to end poverty, fight inequality and injustice, and tackle climate change by 2030. This was a huge victory for everyone, but especially for the more than 650 million people in the world without access to clean water and the nearly 2.4 billion without access to safe, private toilets. Through Global Goal 6, we are determined to deliver access to water and sanitation to everyone, everywhere by 2030.
Global Goal 4 is about ensuring inclusive and equitable education and to promoting learning opportunities for all. However, dirty and unhygienic school environments discourage students, particularly young girls, from attending school. Without access to safe water and toilets children do not receive the quality education they need, teachers aren't able to offer the very best of themselves, and Global Goal 4 can't be achieved.
The truth is, we've already come so far and we've never been closer to achieving one of the greatest humanitarian ambitions of our time. With water, sanitation and hygiene, children will have a brighter, healthier future. They will no longer need to spend hours fetching water that is unsafe to drink. With toilets, girls can take care of themselves, privately during their periods. With hygiene education, children can understand and promote the importance of handwashing with soap, and everyone will become healthier as a result. For every life changed there will be families and communities who are healthier, more productive, and better educated.
Only 14 years remain until 2030. New approaches, strong political will, effective systems, increased investment and new collaborative partnerships are needed urgently. There is no time to waste.
Follow HuffPost Canada Blogs on Facebook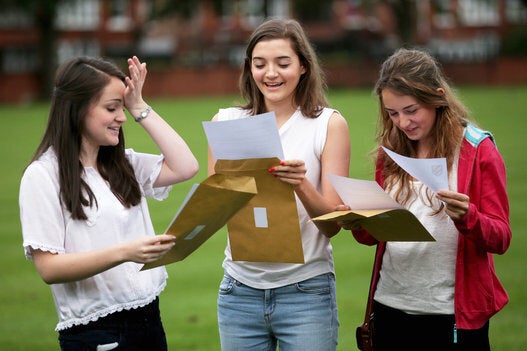 Photos Of Girls Going To School Around The World