In early February, B.C.'s former Premier Christy Clark published an op-ed titled "Turning #MeToo into a tangible shift for female leaders" in the Globe and Mail. In this piece, Clark argues that the appropriate political response to the #MeToo movement is to ensure more women are hired into positions of power in government.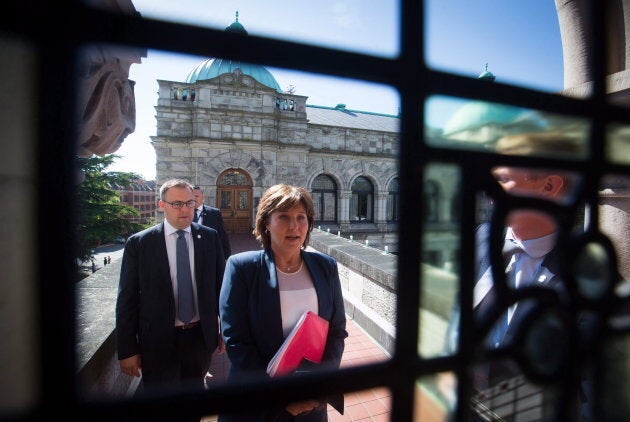 Clark lays out the ways in which she broke the political glass ceiling, and used her power to elevate women in her field: Her party's Speaker was a woman, her caucus chair was a woman and the lieutenant-governor was a woman. More than a third of Clark's government board appointees were women, and she hired B.C.'s first two female attorney generals. At first glance, it sounds like Christy Clark is dedicated to supporting women.
But a closer look proves otherwise: Christy Clark not only neglected to support women while in power, she also made things worse for them.
You know who didn't step up fill this gap? Christy Clark.
These cuts meant that B.C.'s women-serving organizations lost an average of $48,000 of core funding each. Core funding pays for rent, electricity and other operational costs. These cuts led to the closure of over half of the province's women-serving organizations. These organizations offered a range of services the government was not providing: emergency shelters, crisis counselling, referral services and spaces for community gathering.
For WAVAW Rape Crisis Centre, a lack of core funding meant we had less money available to hire client-serving staff. This led to what is now an 18-month wait list for counselling services. This is like having a critical injury and then waiting 18 months for the ambulance to arrive.
But WAVAW is also relatively lucky. We are one of the few organizations that survived these funding cuts. This was thanks to the incredible generosity of our community, who stepped up to donate and fill the gap left by Campbell's government.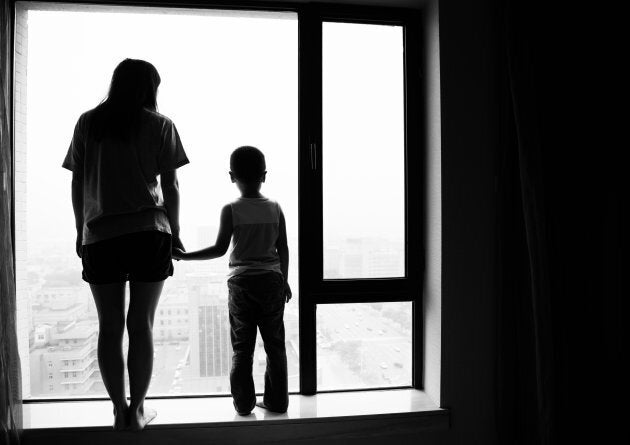 You know who didn't step up fill this gap? Christy Clark.
Clark's childcare subsidies only reached four per cent of Canadian children and weren't increased in over a decade, meaning thousands of B.C. moms had to sacrifice full-time work to stay home and care for their children. B.C.'s child poverty rate was the highest in all of Canada under Clark's watch.
Clark's lack of funding for disabled folks led to further isolation and alienation for this already marginalized community. Her party cut family law and poverty law services, depriving women of access to economic independence and freedom from violence. Clark's B.C. Liberals spent a decade avoiding spending billions of dollars needed to hire more teachers and improve children's education.
This is not feminism. This is neoliberalism with a pink bow on it.
WAVAW Rape Crisis Centre agrees with Christy Clark that women need to be hired into positions of power. However, this is only a small fraction of the conversation that needs to be had about gender equality. Which women are able to access these positions of power? Which women aren't? What are women doing with the power they have once they get it? And who is left out of this conversation completely? How are we elevating our trans, two spirit and non-binary community? How are we making sure to address Canada's colonial past and its effects on Indigenous communities?
Christy Clark's idea of a "tangible shift" in the wake of #MeToo only supports wealthy, white, educated, straight, cisgender and able-bodied women.
This is not feminism. This is neoliberalism with a pink bow on it.
This is an issue that transcends political party. If the B.C. NDP do nothing to overturn these oppressive policies, they will only be continuing the legacy of the B.C. Liberals.
We believe our provincial government can do more and better for women, trans, two spirit and non-binary folks. We're calling on the provincial government to provide core funding to all social service organizations in B.C., because, as Audre Lorde said, no woman is free until all women are free.