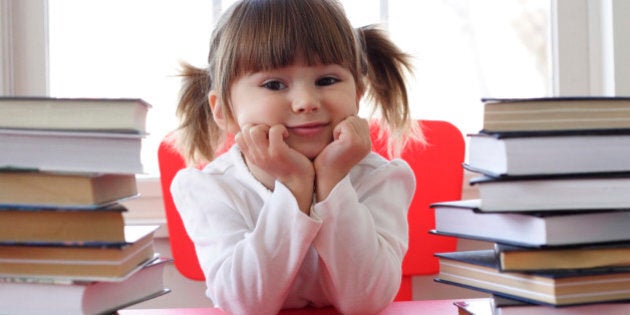 Access to high-quality child care creates a more even playing field for children throughout their lives: research has found that low-income children in early childhood education and care programs have more than twice the rate of college enrollment and score higher on a variety of academic measures than children who are not in these programs. Ensuring all children have access to high quality child care programs is an important step towards achieving equity within our communities.
Child care featured prominently in the recent federal election. A cornerstone of the Liberal platform was the promise to replace the Universal Child Care Benefit (UCCB) with a new Canada Child Benefit, an income-tested benefit that promises to raise 315,000 Canadian children out of poverty.
While universal benefits have been shown to have the greatest ability to reach marginalized populations, the proposed child benefit is a good move that will mean more support for lower income households with children. The new Canada Child Benefit provides up to $533 per child per month and most families except those making over $200,000 will receive an increased benefit as a result of this new plan. This policy signals the new government's willingness to increase support to specific populations in greatest need.
The new Canada Child Benefit will help many families to access high quality child care programs that are important to child health, and are unaffordable to many Canadians. High quality child care is expensive in Canada; according to the OECD Family Database child care costs are now almost 40 percent of an average Canadian worker's salary. The cost of toddler care in the city of Toronto is $1,324 per month and ranges from $800 to $1,000 per month in most other Canadian cities. These high costs can make it difficult for families to maintain employment and ensure that their children have the best education and care possible.
Lower income families will benefit from the Canada Child Benefit but will also continue to need direct child care support. In recent years the federal government has taken a hands-off role to providing subsidized child care, preferring instead to leave this responsibility to provinces and municipalities. Some low income families will find it hard to afford high quality child care programs even with the new Canada Child Benefit. While provinces will still play the lead role on the child care file there is a role for the federal government to set directions and provide financial support.
Prime Minister Trudeau has indicated that this support will be coming with a platform commitment to develop a "national early learning and child care framework," which will be funded under the umbrella of the $20 billion promised for social infrastructure.
Earlier this spring, Mr. Trudeau suggested that his party was developing a child care program tied to income and the incoming government has promised to create a national early learning and child care framework that will provide "affordable, high-quality, flexible and fully inclusive child care for Canadian families." These are all promising directions and show an appreciation of the federal government's role in this area.
With the new government taking a leadership role in developing a national child care framework, an opportunity is opening to work with the provinces to help put children and their families on a more equal footing. Access to high quality early childhood education and care is an important determinant of health and can set children up for a lifetime of opportunities and good health.
Canada's current patchwork of child care does not meet the needs of Canadian families. The new federal government has shown an understanding of the importance of improving our child care for the health and well-being of children and their parents. As they take leadership on this issue, the development of an evidence-based national childcare program will be the best way forward for Canadian families.
Laura Anderson is a researcher at Wellesley Institute. She holds a PhD in Medical Anthropology from the University of Toronto. Laura has community-based and population health research experience with diverse populations in Canada and internationally, exploring household food insecurity and determinants of health such as migration status and experience, access to and the cultural competence of health care for minority groups, and social exclusion.