The year is half over, and C-town has a lot to show for it! Skip your standard standbys and try one of these latest, greatest restaurants. From high end eats to local burger joints, these new kids on the block are filling a void we didn't even know we had!
Rachael F enjoys "a ton of different topping options. They (awesomely) make the burger patties with meat that's free of hormones and antibiotics. They are big, sloppy, greasy burgers -- in a good way!"
"French fries and Hollandaise along with spaetzle!" raves Judi P. "The paté is creamy and delicious." Tip: Order ahead! Bistro Rouge recently launched its take-away menu. Get your order in by 3pm, pick it up between 4-7pm.
Blog continues below the slideshow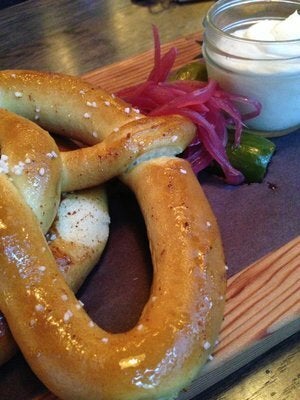 5 Best New Flavours In Calgary
The marinated BC spot prawns "play on the elements of a classic prawn cocktail," explains Jay D, "including the heirloom tomatoes with their ripe sweetness, complemented by the bite of fresh horseradish and the firm meatiness of the wild prawns."
"One of the sexiest date spots in Calgary," concludes Elle C. "The Xocolat Margarita is strong with hints of sweetness but not too much. Perfect start to a dinner." And the tequila mousse with agave syrup and lime is an ideal way to end it!
"The beer list is expansive, plus they have several large TVs that show the status of all the beers they serve; it is a nice touch," notes Manat A. Draft starts at just $6. Not a beer drinker? Check out the Bourbon Room!