Every day I read about how shopping malls are struggling, particularly in the United States. The most common explanation seems to be that people are doing most of their shopping online these days, such as on Amazon, while major department stores and malls are either scaling back or closing for good.
The other day I came across an article written by Globe and Mail columnist Margaret Wente, in which she outs herself as an Amazon junkie. Ms. Wente admits to placing orders almost every single day, enthusing about the convenience online shopping affords her.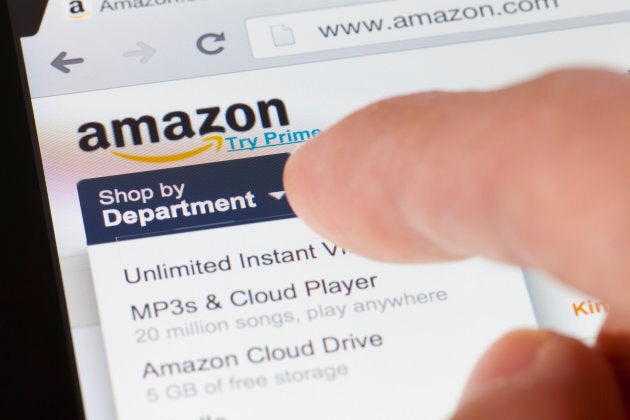 Leaving aside the fact that Ms. Wente seems to be overpaid, because the average Canadian can't afford to impulse shop like that all the time, I wonder whether malls are really in trouble (a situation Ms. Wente appears to take great pleasure in) -- and if so, if it's all Amazon's fault.
I love everything that is to do with the Internet and digital media, in particular. The day the iPad was released in Canada, on May 28, 2010, I stopped consuming news on paper and switched all my newspaper subscriptions to digital. Since then, I have not touched, nor blackened my fingers with, newsprint ink. And I don't mind ordering stuff online, either.
Unlike Ms. Wente, I don't believe that everything could, or should, be ordered online. Clothes, for example, are my main concern in this respect. I need to try on each piece of clothing first before I decide to buy it or not. I don't view myself as a difficult shopper, but where clothes are concerned, I can't trust what is printed on a label. A medium size is not necessarily a medium size every single time. A medium shirt of one style and colour may fit me just fine, but the same style of shirt, but in a different colour, may sometimes require buying it in large - and don't get me started on shoes or trousers -- here, any labels, descriptions or sizes have become meaningless, and finding a pair that fits me is nothing short of relying on the luck of the draw. I can guarantee right now that any clothes shipped to me will have to be returned -- and quite possibly several times over, as I grope my way through different models and makes.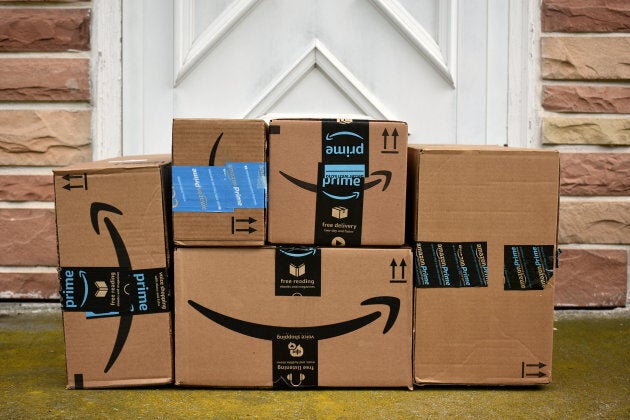 There's more: I hate nothing more than making packages, or wrapping gifts. I'm lousy at it. Don't ask me why; the parcel code has been left out of my DNA for some reason. Ordering clothes, and then having to repackage and return them, and schlepping that package to the nearest post office would be my personal nightmare and hell on earth.
What about the convenience of delivery? My experience differs greatly from that of Ms. Wente. She may have lucked out with her mail carrier, which is why she feels it's a great lifestyle to be working from home and taking receipt of little parcels of joy that are brought to her doorstep all the time.
For as long as I can remember, most items I order online are not delivered to me personally at the door -- which has been my experience in Toronto, Calgary, Quebec and many other places. Instead, I find a card at the door or in my mailbox -- even at times when I am at home and know full well that no one even made the attempt to knock on my door.
So, instead of diving into the package and exploring the latest electronic gadget, which is what I order online the most, I have to get dressed, grab my ID and head out to the post office to collect my item. And since I don't drive (because I don't believe in it), that means either a good long walk or taking the bus combined with a little stroll. Either way, it's a far cry from the convenience described by Ms. Wente, the über-Amazonian.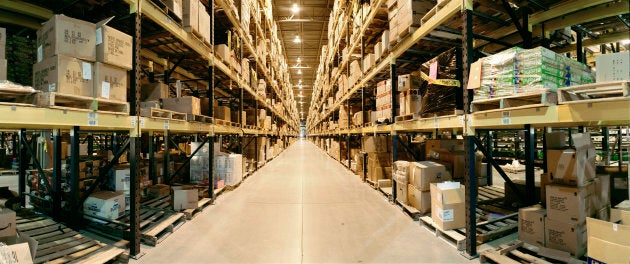 While shopping malls in the U.S. are fighting hard to stay afloat, we in Canada seem to be doing better (at least for now). I can't speak for shopping malls in other parts of Canada, but in Quebec City they're always full of people. People of all ages around here still enjoy going to the mall, browsing shops, enjoying a nice meal at the food courts or stopping at a café. Perhaps, this is the result of the artificial scarcity that Quebec has created here: shopping malls close at 5 or 5:30 p.m. Sundays to Wednesdays, and only stay open until 9 p.m. on Thursdays and Fridays.
Shopping in one's neighbourhood is good for local business and jobs. The price difference in articles I buy online and ones I find at local shops isn't all that great. At least, it doesn't discourage me from buying those items in person at a local shop. Besides, so much of what we consume in Canada isn't local, but imported from elsewhere. The least we can do, therefore, is to purchase those goods from local shops in order to ensure that least a portion of these transactions is pumped into the local economy, thus creating and/or maintaining jobs.
Finally, there's a social/psychological factor in all this. Staying home all day, the way Ms. Wente does (according to her own account), isn't healthy. We are social creatures, and we need to be out among other people. And going to the mall is one of several possible ways of achieving that. Given our climate, malls are comfy places in winter, and nice and cool in summer, which makes them an ideal destination. It doesn't mean you have to leave a month's worth of wages in the shops. No, not all. You can just go for leisurely strolls and stop for a coffee or ice cream here and there -- while interacting with people -- actual people!
As much as I love the digital age, I do draw the line at where we risk becoming less and less human.
Follow HuffPost Canada Blogs on Facebook