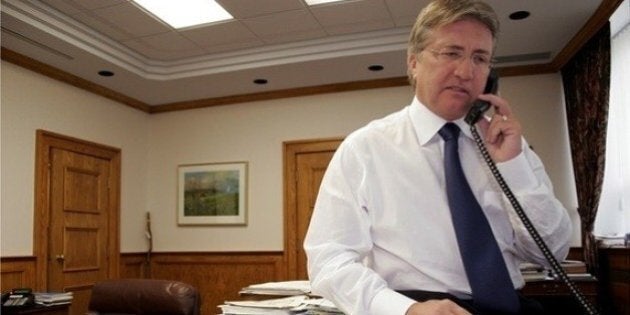 The documentary Danny is as much about Newfoundland and Labrador as it is about Danny Williams. And for Newfoundlanders and Labradorians, their home province is more than a place, it is a state of mind -- a zeitgeist. Our creative team (almost all Newfoundlanders) knew right from the beginning that in order for the film's viewers to fully appreciate Danny they had to have an inkling as to what that state of mind is all about.
Despite the usual incursions through mass media and recently the Internet, Newfoundland and Labrador remains quite unique in Canada. A part of the North American land mass, it is also a huge, crazily desolate island off the Atlantic coast. Immediately prior to joining Canada a mere 66 years ago, Newfoundland and Labrador was a proud Dominion within the Commonwealth. It had close ties to Great Britain and suffered disproportionately great losses through the World Wars on Britain's behalf. The memory of those sacrifices runs deep in the province's collective consciousness. Along with the ancient Innu culture of Labrador, Newfoundland remains to this very day, a fairly homogeneous society with a 500-year-old resource-based economy and culture, a special take on the English language, an incredibly rich, very particular sense of humour, the wonderful ability to tell a good story, a deep sense of pride, and until recently, a huge economic problem.
It was the coincidence of Danny being born in the same year Newfoundland joined Canada that gave us the hook upon which to hang our story. Danny, with his stubborn nature, crafty intelligence, and undeniable work ethic spawning successes over many decades, is a natural metaphor for the province's own journey from relative poverty to relative financial security, from "have-not" to "have" and from social "underdog" to "cool." Newfoundland and Labrador has, for the most part, grown from a population with an almost feudal relationship between the poor and the wealthy prior to Confederation, to the current generation with its well-educated, self-motivated, middle class. A self-made multi-millionaire who has retained the common touch, Danny is, in the eyes of many Newfoundlanders and Labradorians, a "Real" Newfoundlander. It was growing up in St. John's, within Newfoundland's concentrated and idiosyncratic culture, that made Danny the person he is.
In Newfoundland and Labrador, politics is a blood sport. Unlike mainland Canada, it seems that the successful Newfoundland politician is often not a career politician, but a bit of a renegade. Generally, he or she has the garrulous gift of gab, is feisty and unafraid of controversy, and seemingly willing to tilt at the odd windmill. The truly great Newfoundland politicians, like Joey Smallwood and Danny, quickly became folk heroes.
Because of the larger-than-life nature of these politicians, there is a reciprocally strong counter-culture of satire in Newfoundland and Labrador. Biting, often black, humour is used by commentators, comedians, singers and entertainers to cut these politicians down to size. Interestingly, my father, as a little boy back in the 1920s, used to sell the broadsheets of one of these satirists, Johnny Burke, a.k.a. The Bard of Prescott Street. Justin's father was a talk-show radio host who has had more than a few battles with politicians, including at least one with Danny. That particular fight found its way into our film.
The truly wonderful string that ties all of the above together is that St. John's, a capital city of only about seventy thousand when Danny was growing up, was small enough that the future premier of the province sat in the same grade four classroom as the future satirists, learning the same lessons, playing the same sports, suffering the same punishments. As Danny became a brilliant lawyer, and later a politician, these classmates became brilliant television personalities, seen across Canada on the CBC television series CodCo.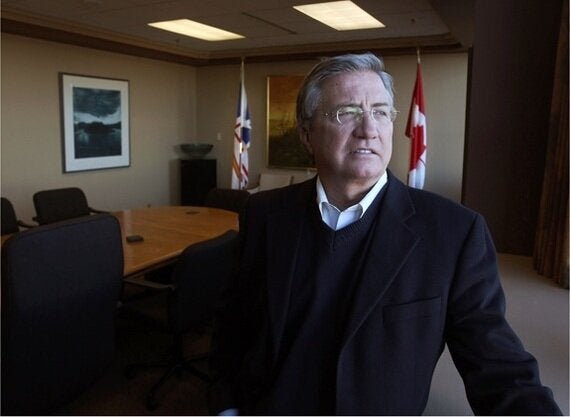 Our challenge lay in weaving all these elements together: the province's history, Danny's history, the politics and the satire, Danny's family, particularly his charmingly outspoken mother, Teresita, his love of hockey, interviews with friends and associates, his battles with Labour Unions and, of course, his David and Goliath battles with two Prime Ministers. And guiding us through all of this was that state of mind, that special Newfoundland zeitgeist.
Danny screens at the Hot Docs Canadian International Documentary Festival in Toronto April 25, April 26 and May 3, 2015.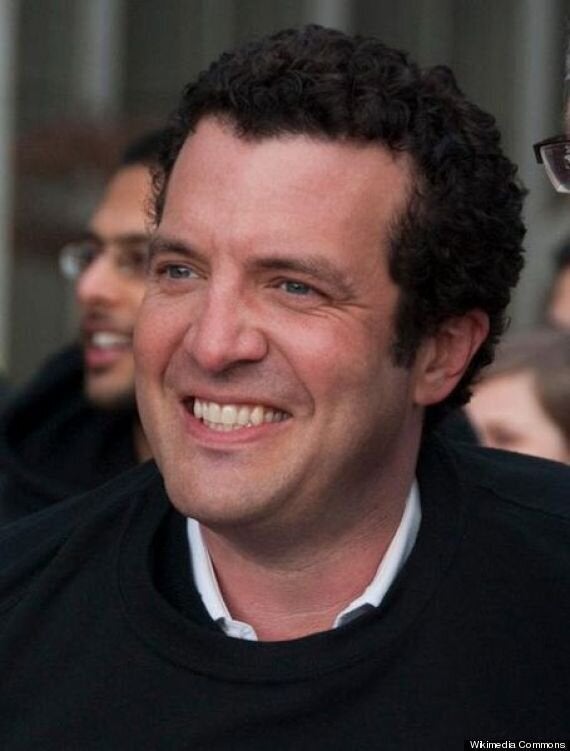 22 Reasons Rick Mercer Should Be Premier Of Newfoundland