By Sarah Bartley, World Vision Canada
With the holiday season come lots of fun events. It's a time of year to get together with friends we might not see that often, for some laughs and yummy treats. This is especially exciting for moms like me, for whom the rest of the year can feel like a revolving door of homework and activities.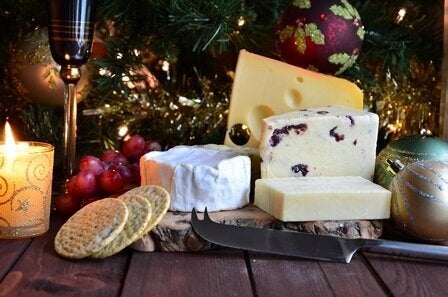 But with the many invitations comes the usual question: What on earth will I wear? As a single mom of three, occasions where I can dress up a little nicer than my usual uniform of yoga pants are not only few and far in between -- they're a major highlight. But finding the time to pick up something nice to wear that's also budget-friendly can be a challenge.
There's also the question of priorities at Christmas time. Aren't we supposed to be shopping for others? And looking around at all the tough things happening in the world, it can be difficult to justify buying something new just for me. There are so many people struggling just to put food on the table, both those in our communities here at home, and those we meet only in the news headlines.
Working at an international aid and development agency, I have many friends who face the same fashion challenges. In putting others first, we often fall into the trap of arriving at parties in the same jeans and t-shirt we wore to work last Tuesday.
So the other day over lunch, we brainstormed up some great holiday dressing ideas that are easy on both the wallet and the conscience. Plus, they will make you look and feel like the fabulous diva you are.
Here are five tips for dressing up while keeping costs down:
Buy something beautiful second-hand. This is a great way to save money and shop in an environmentally-friendly way. If you never wear it again, that's ok! When you get complimented, tell your friends it's vintage, they'll likely be impressed.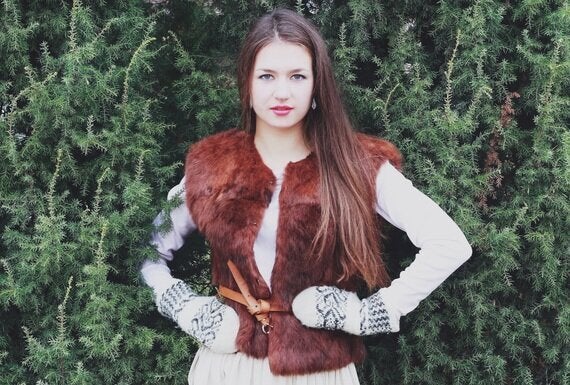 Consider a conversation-starting accessory, like this one I saw in the World Vision Gift Catalogue. This beautiful bracelet was made by women in Uganda who were paid a fair wage for their handiwork. Maybe you'll inspire your friends to shop ethically too.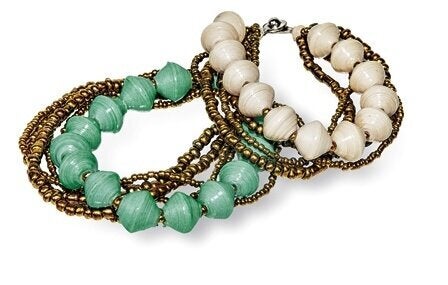 Clothes-swap with a friend. If you have a sister nearby, this is a no-brainer. For me, this is a great chance to reconnect with a girlfriend and have fun going through each other's closets.
Think outside the box for themed events. Whether you're hosting or attending, sometimes it's just a splash of a certain colour (for example) that's needed, not an entire new outfit. A scarf or some beautiful flowers inserted into an up-do might just do the trick.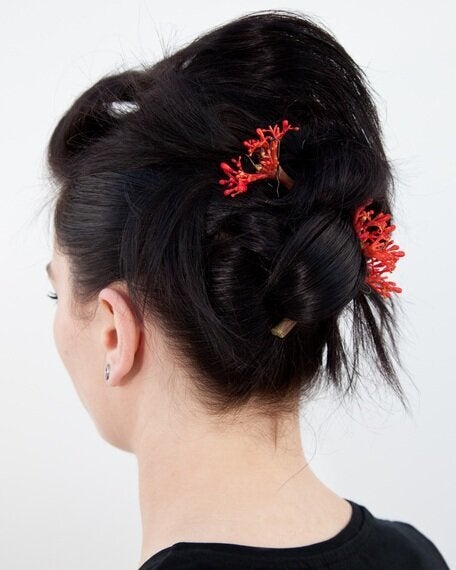 Look your best in what you already have. Take your budget, book an appointment at the salon, and get a blowout or a manicure. This is a great way to feel beautiful and enjoy some pampering at the same time. It often doesn't take a lot to get a get a boost of confidence to feel great walking into a room.
Our fashion advice may not be as 'haute couture' as what the store mannequins are showing off this holiday season. But you may have more fun our way. Best of all, you'll definitely have a lot more left to give to those around you!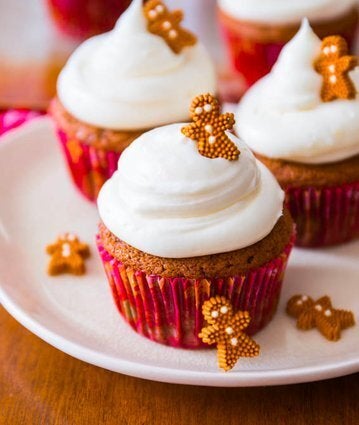 Gingerbread Desserts For The Holidays