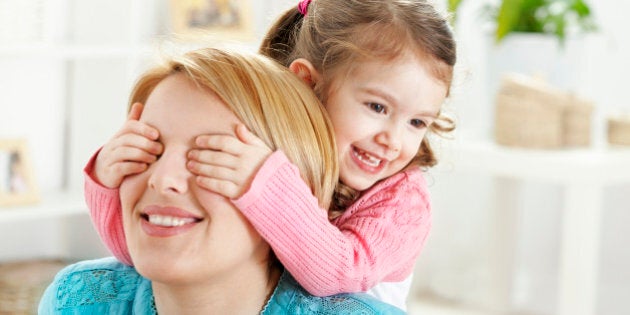 By Genevieve Handler Barber
When I woke up on Mother's Day last year, I was full of excitement. As a new Mom, it was my first Mother's Day. And after four months of craziness my new baby was finally sleeping in long enough stretches that I felt vaguely human again. I'm not much of a diva, but I was really looking forward to feeling special.
This may have been the author's vision for her first Mother's Day...but it's not quite how things turned out.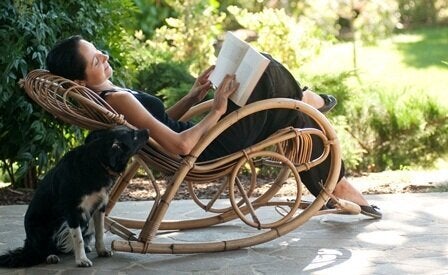 It was a beautiful day, so I decided to get some gardening done. My husband agreed to watch the baby while I went to the gardening centre to get some mulch for what I thought was a small job. Since we have a small back yard, I expected a single trip to the store, and about an hour's worth of work. But it turned into multiple trips and a full day of slogging away in the garden.
On top of this, my normally good-natured baby decided to be mad at the world for the day. My husband and I traded off every hour or so. Hot garden for fussy baby. On a day meant for spoiling mothers, it hardly felt like a win-win situation. By the time I finished, I was frazzled, exhausted and disappointed that this wonderful day to celebrate moms (me!) had been wasted. And it was my fault.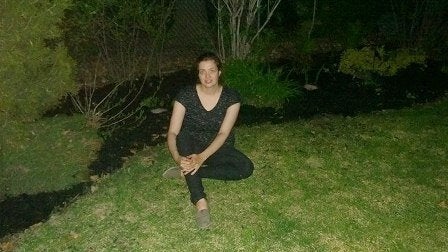 The author at the end of a Mother's Day spent mulching her garden.
At the end of the day, my husband took one look at me and realized we needed takeout. He managed to get a lovely Italian meal delivered and we were able to relax. I was also floored by the present he had made me. It was a Mother's Day scrapbook, with one page filled in with photos of my baby and me, and many blank pages for the years to come. I wouldn't have wanted any large presents or fanfare. Dinner was perfect, especially because the baby slept through it, so we got some grown up time. So a rough Mother's Day was saved by a blissful evening.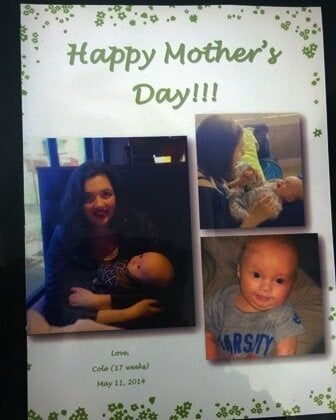 I imagine there are many moms out there like me who don't want big gifts or a ton of fanfare. But they still want to feel special. I don't really want any one 'thing' for Mother's Day. This may sound sentimental, but it's the truth: I want to relive memories, I want to hear how much I mean to my family, and I want to feel loved.
Here are five meaningful ideas to make Mother's Day special:
Support a charity in her name. Helping others has also been very important to me, and to many moms I know. This would be a great way to highlight what a difference she has made in your family's life by paying it forward. The World Vision Healthy Mom and Baby Package is a perfect gift for a new mom. On her behalf it provides a beautiful, healthy start to a mom and baby in a developing country. You could also choose to support a charity she volunteers with, or a local cause that means a lot to her.
Track memories. The scrapbook I got was perfect. My husband just got a regular scrapbook and filled in some photos of my baby's first few months, and there are many blank pages for the years to come. I love this. It's such a special memory keeper, and I can't wait to see the page this year.
Free time! I think this is what breakfast in bed is really about, giving mom more time to lie in bed and relax. And if it's a nice day, you might want to set up a chair for her in the backyard with some snacks, a cool drink and her favourite book at the ready.
Help! Take over a couple of her day-to-day chores. I think this is why restaurants are so packed on Mother's Day. If your mom normally cooks, it's the perfect time to give her a day's break. If your mom is eyeing the garden and thinking about mulching (or raking, or planting), step in to help.
Cuddles, kisses and say "I love you." Today is the perfect excuse to spoil mom with affection. We get so busy that it's not always easy to take time to show just how special she is to you.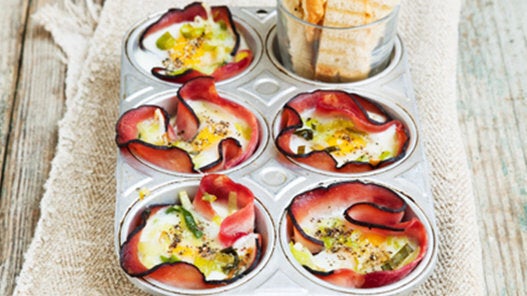 Easy Ways to Make an Amazing Mother's Day Brunch