By Genevieve Handler Barber, World Vision Canada
This Sunday is World Water Day. We're pretty lucky in Canada -- we don't really have to think about fresh water. When we need it, we turn on the tap and it's there. In summer we can jump into it and run through it. In winter we can glide over it or build it into sculptures. It's a pretty sweet deal.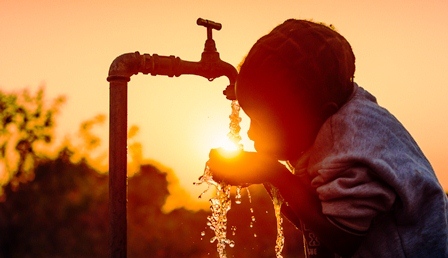 On World Water Day March 22, Canadians can celebrate both the fresh, safe water we have here at home, and the clean water we've brought to countless people around the world.
There are many amazing Canadians who refuse to take this gift for granted. There are the water technicians who spend their days planning out how to best provide clean water, and employees working to make sure that our supplies stay safe. There are also some everyday heroes -- people who think beyond our national borders, and wrestle with ways to bring the clean, safe water to people in some of the world's most remote regions.
To drill a well
You'd think that installing a successful water project overseas, one which keeps children safe from waterborne illness for generations to come, would be a no-brainer. But it's not always so simple. For one thing, it's important to get communities involved from the get-go. Families may be accustomed to getting water from the local river, for instance, which could be a little closer than the new well but is teaming from bacteria.
If they understand what goes into identifying the best place to drill for fresh water, and the difference that water will make for their families, people in overseas communities are more likely to keep frequenting and maintaining the new borehole and pumps. A study in Ghana by the University of North Carolina, Chapel Hill found that wells drilled with a strategy of community involvement pioneered by World Vision, were much more likely to be in use after two decades.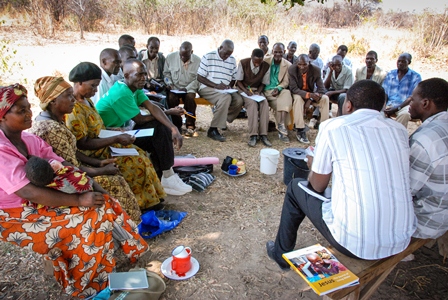 Community ownership is an important key to the long-term success of a well -- this includes involvement at every stage of the plan, from planning through to the long-term upkeep of the well.
The key to this is having community involvement in all stages of the well's construction -- in the initial planning stages of drilling the well, throughout the construction process and ensuring that community members are equipped to maintain the well after it has been built.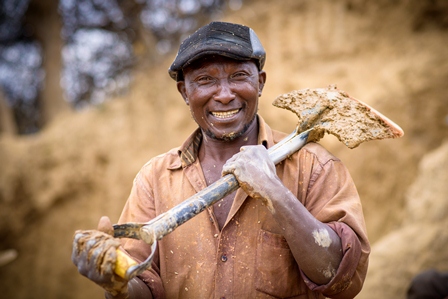 A water management committee is created to help manage the well long after the project has been completed.
If you're looking to bring water to people in a chronically dry area, it's more like drilling for oil than what we think of as a typical well in Canada. Planning experts and heavy, specialty equipment will need to be brought into the area, often trekking into areas without roads. So it's important to make sure that the project is set up to win.
It is the long-term community plan that helps ensure kids get as healthy a start to life as possible -- one free of water-borne illness and the dangers of walking long distances to get water. This includes the well, of course, but also education about what causes illness and basic sanitation.
How Canadians Are Helping
Many Canadians are helping fight to bring clean water to children and families all over the world: by advocating and building awareness around the issue of clean water access, donating money to the cause and by helping others to take action.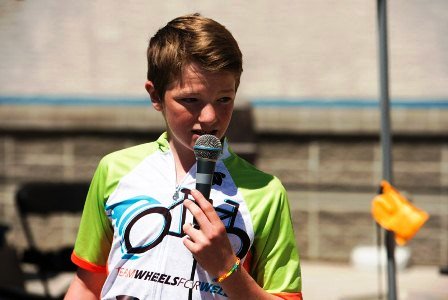 Alex Weber of Calgary, Alberta created the Wheels for Wells fundraiser when he was nine-years old. Now in its fourth year, this bike-riding event has helped thousands of Africans obtain clean, safe water.
People like 13-year-old Alex Weber of Calgary are making clean water happen. When Alex was nine he learning roughly a billion people in the world don't have access to clean drinking water, this did not sit well with him and he wanted to take action. With the support of his parents he organized Wheels for Wells, a cycling event to raise money to drill wells overseas. Over the past four years, the event has raised more than $120,000 for World Vision water wells, and provided clean water to tens of thousands of people in Africa.
Alex is not stopping "My dream is for the world to have clean water," he says. "It is not an unrealistic dream." His fundraiser will come full circle this year as Alex heads to Africa to lead a leg of Wheels for Wells, on a continent now blessed with access to more water, thanks to his refusal to accept the status quo. He will finally get a chance to see wells pull precious water up from dry African soil. Canadians who are inspired to help provide clean water are invited to join him this July in Tanzania. If they feel inspired to make a huge difference without travelling overseas, they can simply join or create a Wheels for Wells ride in Canada by visiting www.wheelsforwells.ca.
Just a few kilometres on a bike, with funds going to Wheels for Wells, have the power to fill the cups of children you'll never meet, but whom you'll be keeping alive and healthy. It's something pretty amazing to think about, next time you turn on that kitchen tap.
ALSO ON HUFFPOST: