Falling in love with beautiful design is easy, but sometimes: staying in love with a look? That can be the hard part. Luckily there a lots of ways to add plenty of style to your home without making a big commitment. Whether you're decorating for a season, a short-term rental, or just one whirlwind week, these ideas will give you the freedom to change up your style as often as you'd like.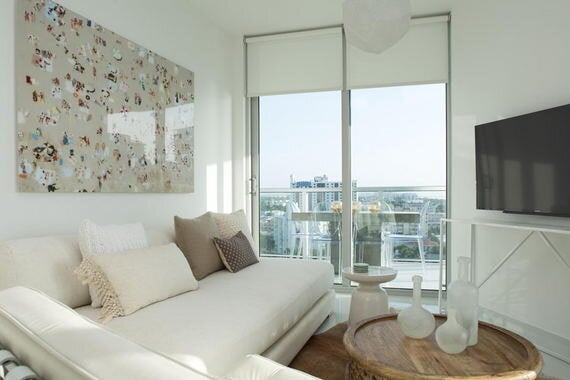 Interior by Toronto Interior Design Group
Your sofa may have come with pillows that "match" perfectly. But sometimes opposites attract! Don't be afraid to grab unique one-off pillows as you happen upon them in boutiques or bargain stores alike, and mix them together to make a lively look that can change at any time. Use the old pillows as new accents for your bed or your breakfast nook to connect the spaces.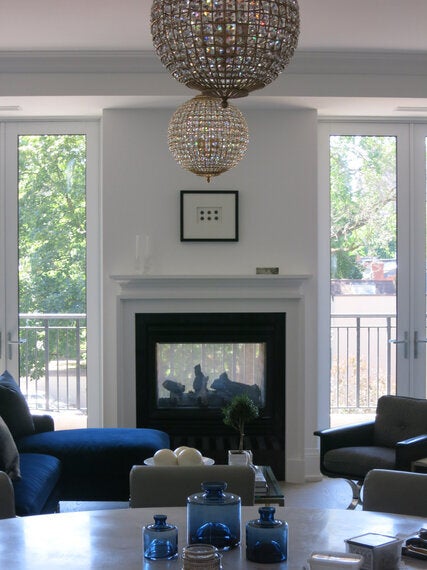 Interior by Toronto Interior Design Group
When you want to add a pop of colour without committing, tinted glass accents go a long way. The transparency makes them naturally chameleon-like, blending into the environment while adding a saturated hue. Add a few pieces to a dining table for 24/7 decor punch, and use them as water jugs and centrepiece vases during dinner parties.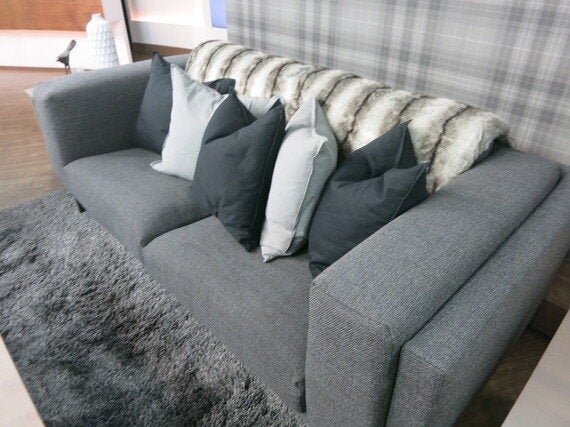 Yanic Simard Cityline set photo by TIDG
I love using throw blankets in both my chilly Toronto home and hot Miami condo to change up the look in any season. Besides folding one at the end of the bed or draping one over a chair, consider spreading a blanket out across a sofa seat or back to create a mini-upholstery-makeover.
Hardware is physically a small element of most furnishings and yet can make such a big change when upgraded. Besides giving kitchen cabinets an instant makeover, changing elements like knobs, pulls, and feet can also seriously elevate the look of basics like chests of drawers, desks and side tables. This is a great way to invest in a trendy finish like copper, as it can easily be changed again down the road (or reset when you move out).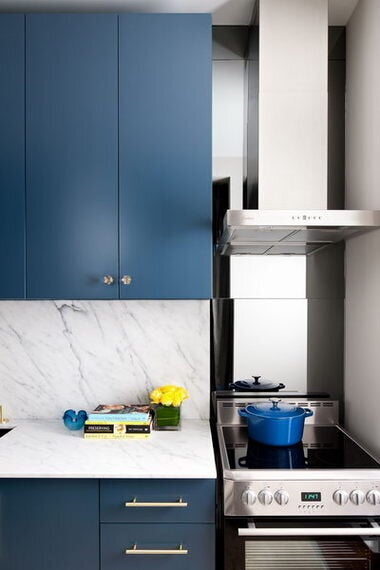 Interior by Toronto Interior Design Group
Keeping a collection of literature on your shelves can create a sophisticated library effect, but those beautiful books will have even more impact mixed into your decor. Layer a few under a lamp or bowl, stack them artfully under a console, or leave one casually opened to your favourite photo when guests arrive.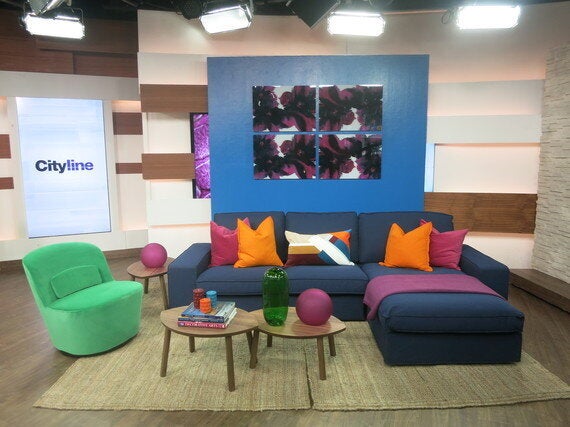 Yanic Simard Cityline set photo by TIDG
Gallery walls are a fun trend, but also practical: a mix-and-match approach to art gives you lots of room to switch up the look over time. Trade a frame out for a faux animal bust, award plaque, or other 3D piece; or switch photos in frames as you take new ones and mix them in between paintings. Art rails make this even easier as you can swap pieces of different sizes without hanging a new nail.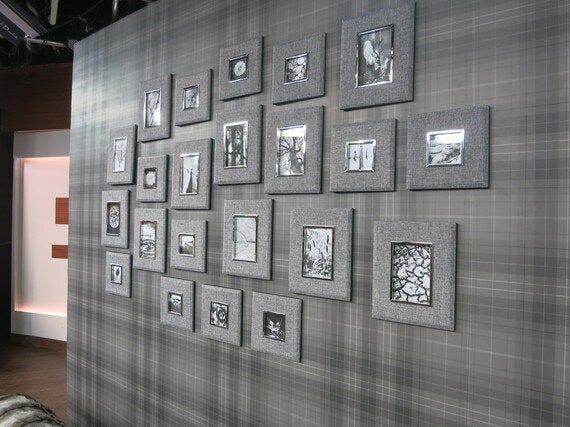 Yanic Simard Cityline set photo by TIDG
Another way to dip a toe into trends without fulling committing is by changing the feet on a neutral sofa or chest to something more eye catching. Try pairing pink or orange painted feet with a classic navy sofa, or warming up grey upholstery with brass or bronze accents, or even switching out the plain legs on a desk or dining table. Try companies like prettypegs.com for colourful options that can suit different seasons.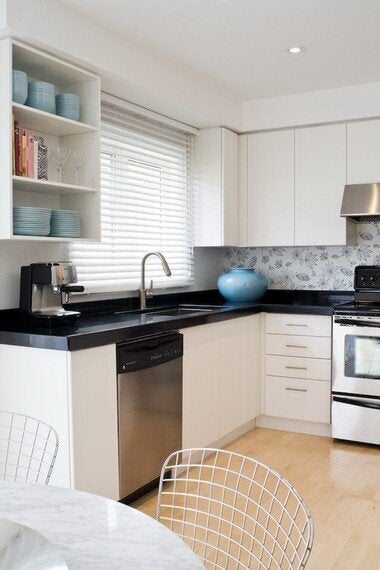 Interior by Toronto Interior Design Group
A few more quick fixes to restyle your space without breaking a sweat -- or your budget:
Switch out the lampshades to make mis-matched lamps coordinate, or to create some asymmetrical appeal.
Go shadeless (especially on ceiling fixtures), and add Edison bulbs for a fun industrial effect. Save the shades for later when the trend passes.
Try Washi tape and other coloured or patterned masking tape for adding a playful wall design (such as stripes, or a border around an art gallery) that can be peeled away later.
Take the doors off a kitchen cabinet (such as the hard to reach unit over the fridge) to make an open display space for pieces like the special china, or the beautiful recipe books you haven't gotten around to using.
Want more home inspiration? For quick ideas and renovation dreams visit tidg.ca, or find me on Instagram and Twitter at @yanicsimard.
Follow HuffPost Canada Blogs on Facebook