Crave that unlimited budget style? The look of luxe ultimately is more about taste -- and a few tips and tricks -- than it is about never having to look at the price tag. For this edition of my Interior Inspiration series, I thought I'd share a few of the ways the Modern Millionaire gets that classic green-with-envy look. Start with a great simple base, like my new fav shade Distant Gray (#2124-70 by Benjamin Moore) and then...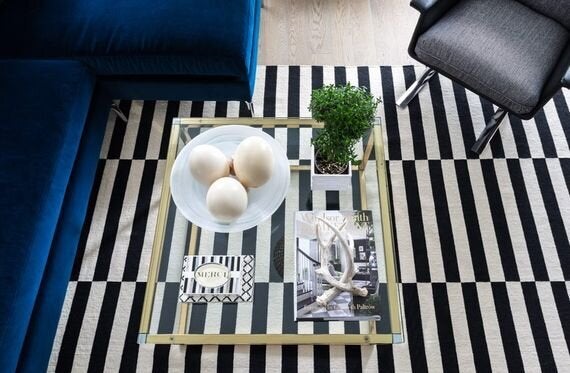 -Even if your kitchen fixtures or furniture accents are all in matching chrome or nickel, don't be scared to mix in golden-toned brass: the differing tones will bring out the best in each other and create an Art Decor air of glamour. (Plus, brass adds a more subtle, demure warmth than true gold.)
-Cabinet knobs, picture frames, lamp bases, new sofa legs, and even cutlery are great accessible places to start. To take it to the next level, add golden-legged side tables, chairs, or a barcart, letting gold dominate the room while silvery accents add just a hint of sparkle.
-Include some plush fabrics to contrast plains -- for example toss in velvet or shearling pillows, and boiled wool or faux fur blankets, to balance a simple sofa in a more hard-wearing material.
-Simple white bedding is an elegant look that suits any budget or style. To add personality and a sense of luxury, layer "euro" sized pillows (20"x20") behind the main pillows, in a subtle off-white or rich grey.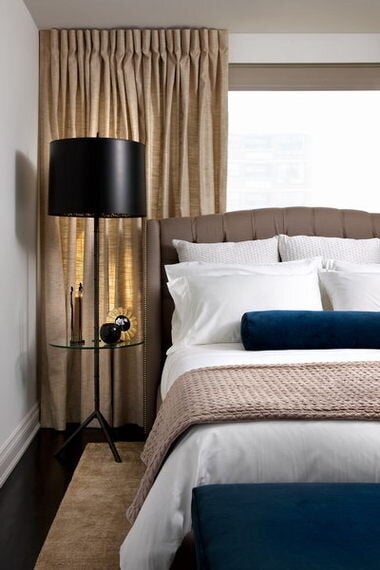 -Flea-market finds become treasures when confidently displayed. For example, use an old door as an art piece, a palette as a shelf for an herb garden, or simply mix some vintage, well-loved pieces in with your new favourites -- if everything feels brand new, the space lacks a certain time-earned character.
-Old furniture pieces like desks, chests and sideboards can be repurposed as beautifully unique vanities or kitchen cabinets. When in doubt, add sleek new hardware to give a storied piece a little polish.
-Millionaires know when to save. Take big box store basics (like simple cabinets) and upgrade them with new hardware, must-have tiles or countertops, or one stunning faucet or fixture -- not everything has to be the showstopper.
-Be moderate about moderation too! Splurge in a few places so when you walk into a room, you eye is drawn to a piece you really love. A stunning light fixture is a good bet, as it can add to the home's value while creating an attention-grabbing focal point.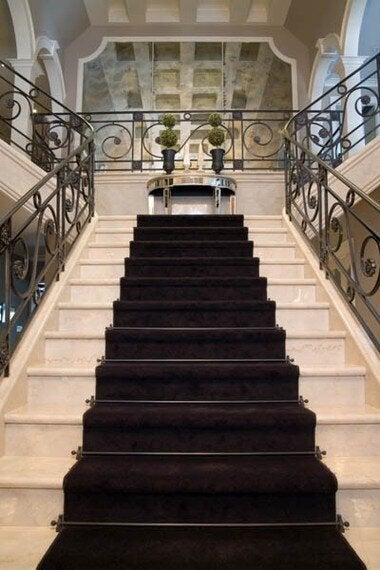 Go Custom (Where it Counts)
-Properly fitted draperies give a subtle sense of polish to a room -- this a place where spending to get a custom fit is worth the expense. Other areas to consider: full sized vanity mirrors (which can be inset between tiles to save on tile costs); custom upholstery to refurbish vintage chairs; and simple but elegant stair runners.
-Hardwood floors are highly prized, but anchoring a room with a perfectly sized area rug creates the ultimately stately appeal. Use a basic material (like a reasonably priced berber) cut to leave a 1'-2' flooring border around the room, or large enough to fully tuck under the main pieces of a seating group.
-A successful millionaire isn't afraid of getting what they want, even if isn't always easy. Don't be afraid to ask a contractor to lay hardwood flooring or tile in an unusual pattern, creating a richer effect from the same material (such as an evocative chevron layout).
-Ultimately your home should reflect you. Just as with clothing, there is a difference between trendy fashion and true style -- if you choose colours and pieces you truly love, it will feel more personal and more timeless than the "safe" choice every time.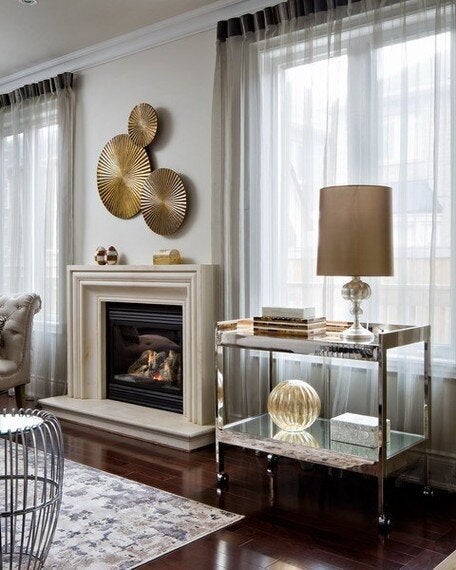 A picture is worth a million words -- find more interior inspiration at tidg.ca/interiors, or connect with me on Twitter and Instagram at @yanicsimard!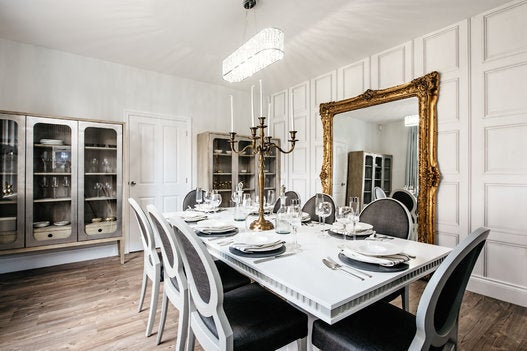 Top Secret Tips From Interior Designers