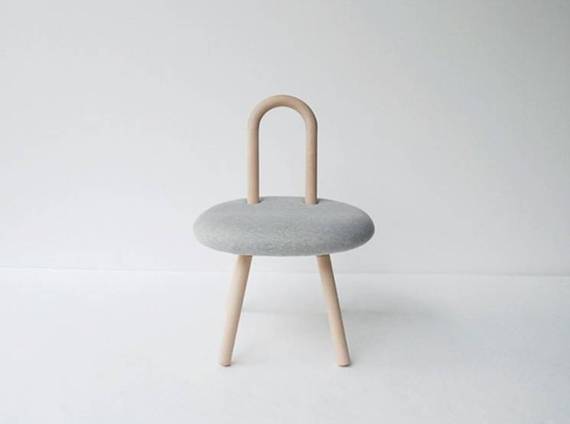 Furniture trends lately have been moving with the housing market: as spaces get smaller and everyone has less room to work with, more and more boutiques have been stocking "condo-sized" pieces which try to fit all the benefits of a big ticket item in a petite package.
As a designer, I find that clients are usually more satisfied by living with fewer, full sized pieces, rather than packing in the clutter. However, there is one area where even I have to agree that sometimes less is more: compact chairs. When you need extra seating for all your guests, there's no beating having some extra chairs, and I've noticed quite a few inspiring examples which can add to any décor. Here are my favourite ideas: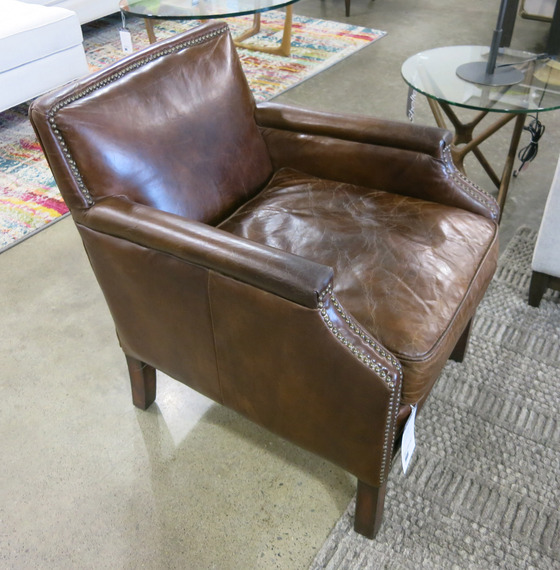 1. Compact Coziness
The look of a well made leather club chair always lends a room a look of luxury, and invokes an air of sophistication that recalls private clubs and executive lounges, or Grandpa's old favourite lounger. By tightening the sizes of the sides and back, it's possible to fit such a style into a tighter corner without sacrificing that old-world appeal, or the comfort (since the seat is still full and plump). Try this version from Shelter, with all the rich nailhead detailing and broken-in character you'd find elsewhere in 1.5 times the size.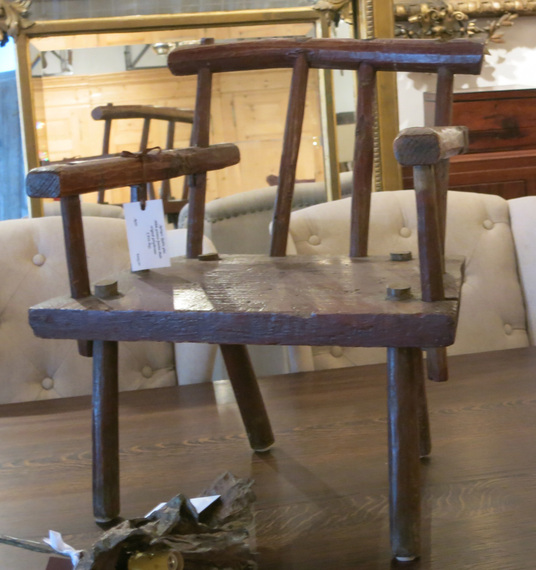 2. Humble Helper
Wood, even in rustic finishes, is seeing a huge resurgence in contemporary spaces. A humble, handmade chair such as this one (a find from Kantelberg+Co) can be used for occasional seating, but also makes an excellent side table or a low nightstand, wherever you need a hand holding your stack of reading materials or an extra light.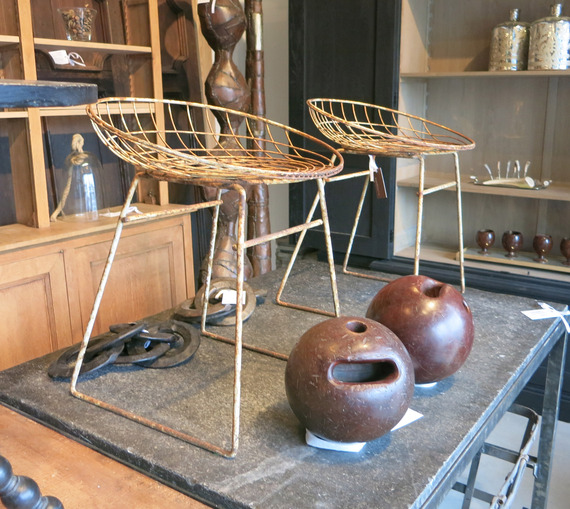 3. Seating Down
Bar stools are usually expected to fit the name, and sit you at bar height. However, you can get the same casual look and feel for some elbows-on-the-table meals at a standard height table, with seats like these vintage barstools I spied (also from Kantelberg's current stock). The backlessness of stools gives a room a more open appeal -- perfect for an eat-in kitchen.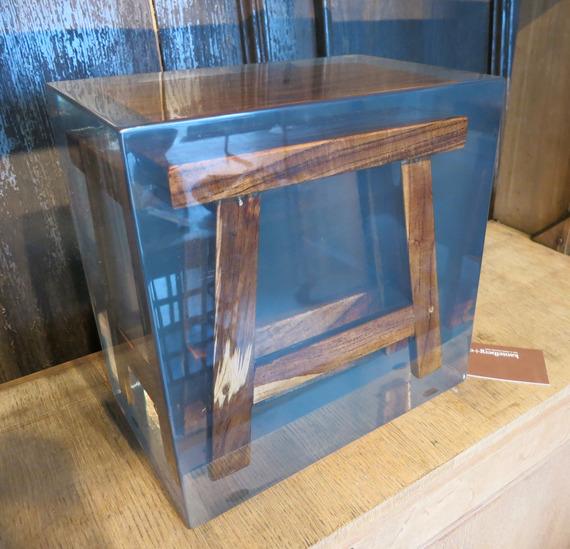 4. Clearly Unique
While browsing Kantelberg's wares I also discovered this unusual piece of seating: the traditional wooden form is encased in a solid transparent block, contrasting the modern cube form against a more traditional shape for a result that is both multi-media and multi-functional. Cubes like these can be used as a side table or stool, and still tuck away under a console when you need to clear a little space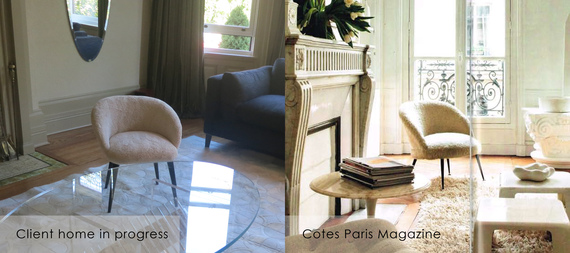 5. Just For Fun
European design fans know that sometimes, even in a minimal interior, some objects are included simply because they're beautiful, whimsical, or just fun. I recently had this vintage miniature chair reupholstered for a client in a sumptuous textured faux-fur, as a quirky accent for her living room redesign -- this sort of piece makes a beautiful compliment nestled up to a coffee table. Just weeks later, we found a virtually identical chair in the pages of the glamorous Cotes Paris magazine! If you too want to keep ahead of trends, embrace the joy of a beautiful chair -- even if it's only to be seen, and not sat in.
Bonus: Speaking of chairs that are definitely not for sitting, but definitely cute! These miniature chairs add a touch of whimsy anywhere, and remind me of my visit to the Shopping Channel and Torre & Tagus's antique chair inspired place card holders. Look at online stores like Allmodern.com for mid-century replicas, and go small scale for big satisfaction!
ALSO ON HUFFPOST: