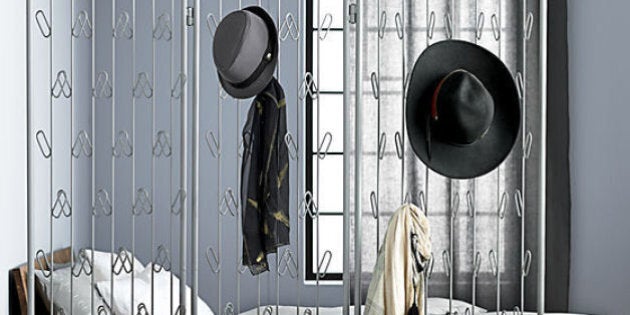 The key to living large in a small space is getting the most from every piece you own: rather than simply taking full-sized furnishings and shrinking them to "apartment size." Try some of these fun finds that serve double duty, or that take advantage of space you might not have even realized you had.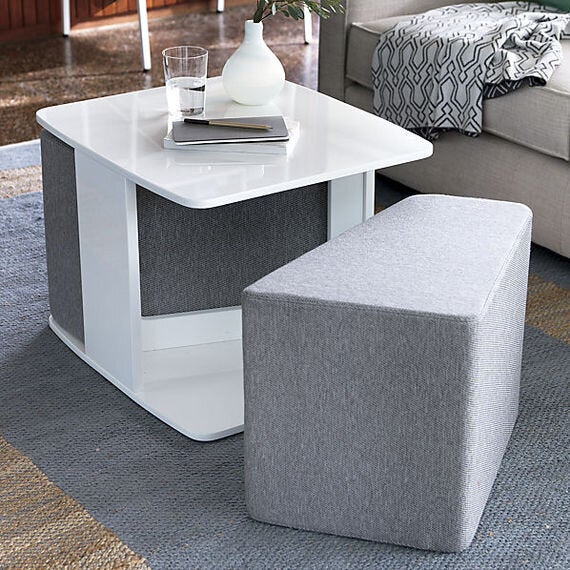 The Deep Dish Table by CB2 houses two pouffes
A coffee table with built-in storage is often a go-to piece for small spaces, but sometimes these can end up only storing old magazines and other clutter. Consider using this area to tuck a few multifunctional pouffes, which can provide extra seating for guests, a cozy foot rest, or a place to rest a book or board game.
-The easiest option is a unit like CB2's Deep Dish table, which incorporates a pair of plush cushions into the shape of the table to get the most of every inch.
-A textural grey cushion will go with nearly any decor, and can be stacked or rotated to fill a variety of needs.
-For more drama try tucking an exotic colourful pouffe under a tall glass cocktail table for a punch of visual interest you can enjoy even when it's not in use.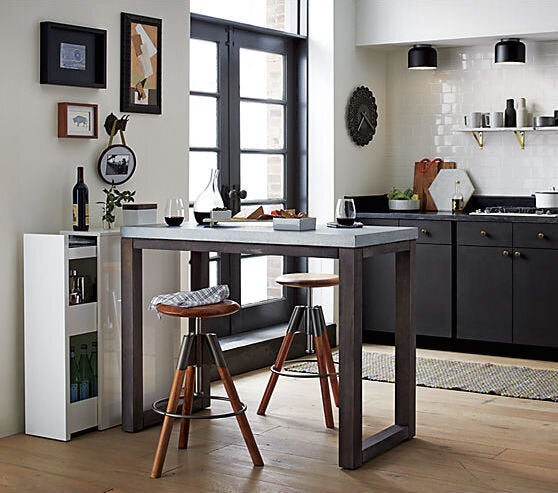 The Cache storage cabinet by SAIC almost disappears when following a wall
Often when we feel the need for extra storage furniture in a compact home, half the problem is lacking the space to even store the storage! When you don't have the width for a roomy sideboard, a slim office-inspired storage cabinet like this one can tuck into a narrow nook and take advantage of the available depth.
-In sleek white with minimalist detailing, a super-functional cabinet can also be stylish, and fit into either a modern space or playfully contrast more traditional furnishings.
-Look for roll-out shelving, and caster feet (so the unit itself can be easily tucked exactly where you want it).
-Units like the Cache storage cabinet by SAIC (sold via CB2) are often standard counter height, making for an excellent kitchen secret weapon (as well as a bathroom storage expander).
-Tuck one or two next to a counter or appliance, or try placing one parallel to the wall next to a dining table or in a narrow entryway.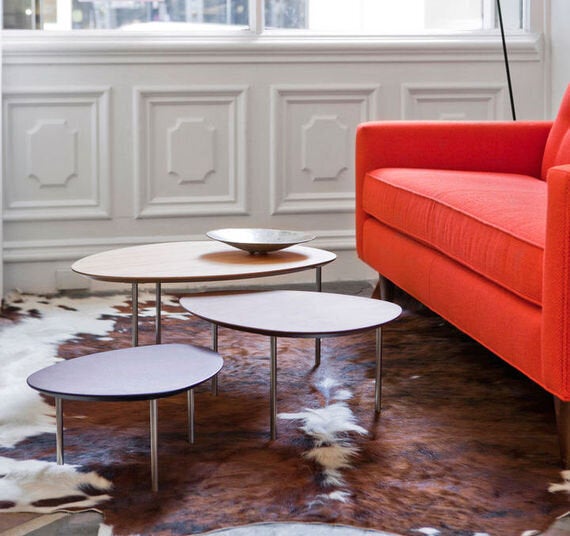 The playful Eclipse family of tables can be found at Design Within Reach
While nesting tables have been a popular furniture standby for years, what often goes underlooked is the power of these stackable, tuckable units to spread out to form a perfect cocktail table solution, either clustered together or spread far and wide.
-If you occasionally entertain, but enjoy a little more space for everyday living, nesting tables are perfect for breaking out to fit drinks, appetizers, or some outstretched feet, and regrouping when all they need to hold is the remote. Plus, you can occasionally steal one for another room without leaving an empty spot.
-Look for leggy, open options like the Eclipse table family, and the possible nesting configurations will be near limitless.
-Choose a set in a variety of pre-coordinated wood tones to bring a little extra character and warmth to a room, for an eclectic feel without worrying about looking to "flea market-y."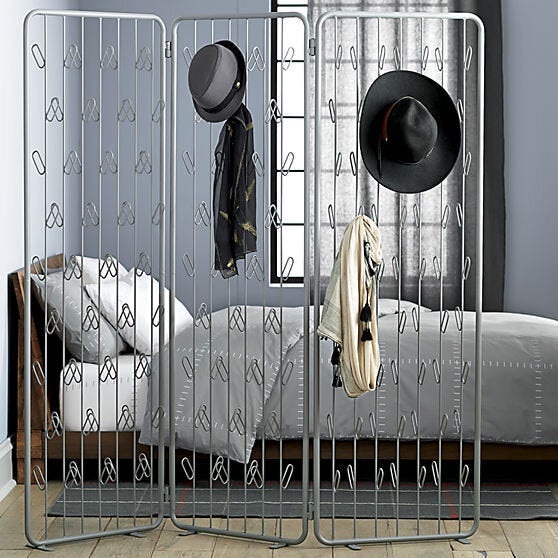 Cb2's Adorn floor screen is a perfect place to hang your hat
A room divider is an excellent way to create a sense of defined areas within an open concept space. Taking it up a notch are dividers that double as accessory stands, putting items like favourite hats and scarves or a treasured bag on display like art.
-Look for screens with at least some visual openings to allow for longer sightlines (to balance sectioning the space with a maximum look of overall size).
-A screen in a sturdy material with a simplistic form will often have the most architectural appeal, for a grown-up look -- look for clean steel, warm bronze, or a fun translucent plastic.
-Try a style with accessory hooks disguised as a decorative pattern such as the Adorn floor screen -- just don't overload it! Toss on a few every day essentials and enjoy the carefree Manhattan-studio flair.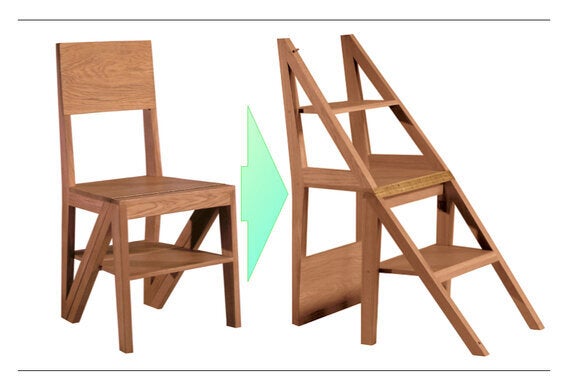 The Scala ladder folds like a transformer, disguised as a dining chair
One last bright idea: stop standing on a dining chair to change your light bulbs! Or maybe start? The Scala ladder, available from Resource Furniture, can act as an occasional chair 99 per cent of the time (which also makes for an excellent bedside table) and changes with just one simple flip. Handy and handsome, all in one.
For even more space-smart furniture, check out my March 19 Cityline segment, and show me your small space solutions on instagram @yanicsimard!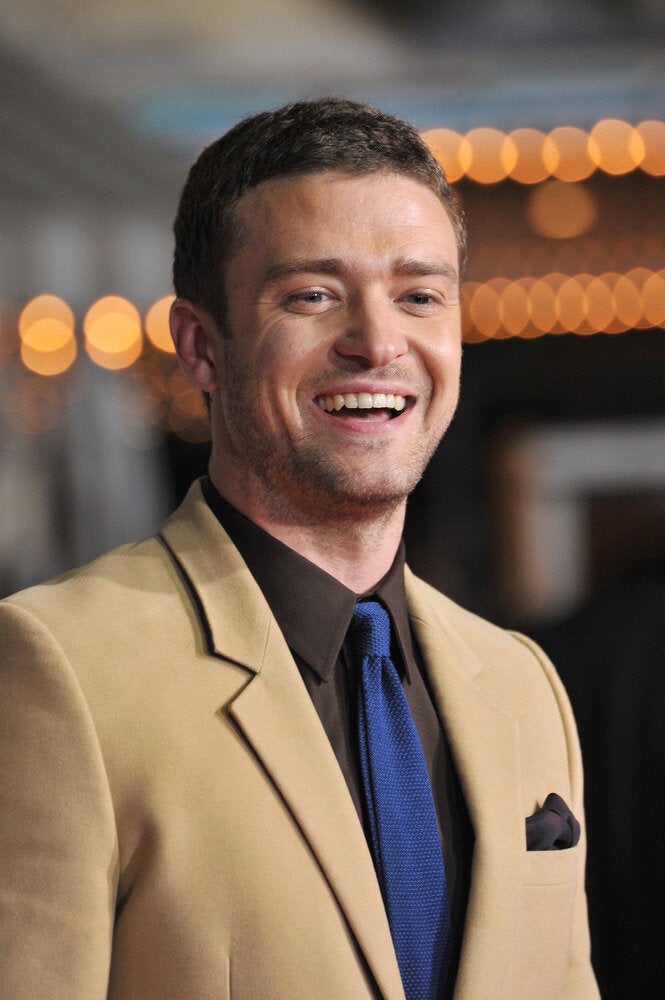 Celebrities Turned Interior Designers