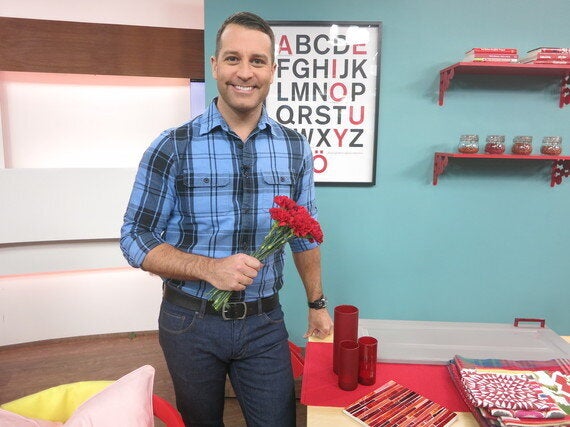 A new year brings new inspirations, which always lead to new ideas. As an interior designer, I don't often utilize red in my designs, so for this January I challenged myself to look for cool ways to heat up a kitchen with a dose of this fiery colour. Pure, firetruck red is known to stimulate the appetite and energize the mind, making it a perfect addition to your kitchen (and your morning routine). It turns out there's numerous ways to add a splash of red to any decor, through small and non-committal accessories -- here's my top five tips.
1. How to choose it: Red is a hue known to stimulate the appetite, and over the last few years we've seen a lot of deep, sumptuous reds that echo rich foods: think cranberry, red velvet cakes or merlot. However, the freshest-feeling way to add a pop of red in 2014 is to choose a pure, saturated, firetruck hue. Look to Benjamin Moore's simply-named Red (#2000-10) as a colour sample to guide you.
2. How to apply it: A pure red is a common colour for many accessories, so it can be surprisingly easy to acquire multiple items in this same approximate shade and bring a red palette to life without investing heavily in long term commitments. Look for accents like red cabinet knobs, dishware, glasses, cooking utensils, wallpapers, curtains, or accent rugs -- these can all easily be slowly incorporated one by one until the balance feels just right. For Cityline, I pulled a variety of items from Ikea, such as the fun Nipen table legs in red which add a pop of colour in an unexpected place.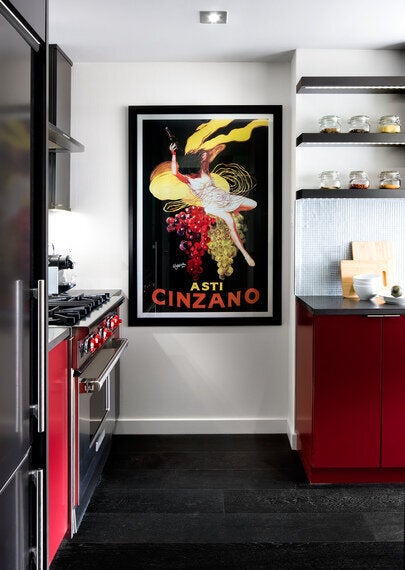 3. How to tone it down: If you love the idea of red but still find it a bit overwhelming, try pairing it with an analogous colour (one near it on the colour wheel). Pink is just a lighter version of red, so they mix well to add a multi-tonal effect that feels inviting. Similarly, orange is a neighbour of red on the spectrum (red+yellow=orange) so they mix to add variety and a touch of fun without either hue overwhelming.
4.How to make it liveable: Red and white is a classic combination -- the cleanness of white and the raw power of red add up to an energetic but fresh look that stands the test of time. This is why favourites like the red checkered tablecloth never seem to go out of style. Mix white in through porcelain objects, large matting and frames on art, simple linens, and of course you can always mix your staple white plates in with bright red ones for a layered look.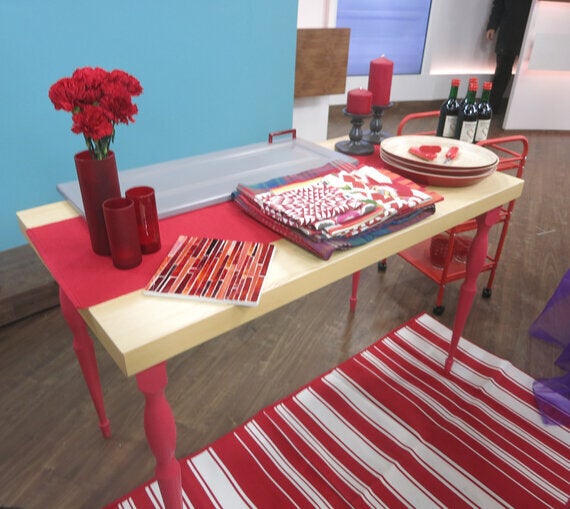 5. How to make it bold: If you have a true passion for bold design, mix red with a contrasting colour. I love how the vibrant reds here (including the dry goods displayed in clear jars) pop against Benjamin Moore's #2051-40 Majestic Blue. For a unique tile installation, try pairing timeless white subway tile with red grout to emphasize the geometry. Lastly, red chairs are a trendy look that you can achieve through a DIY -- just take a collection of old wood chairs (mismatched styles preferred, which you can usually find in your basement or a garage sale) and paint them one consistent hue for a look that's sophisticated but with a touch of whimsy.
To see more ways to infuse a little red in your life, check out the Cityline episode (and also learn about a few ways to embrace a little Italian Dolce Vita). And for even more fun ideas, check out my Keep Up with Yanic Blog at tidg.ca.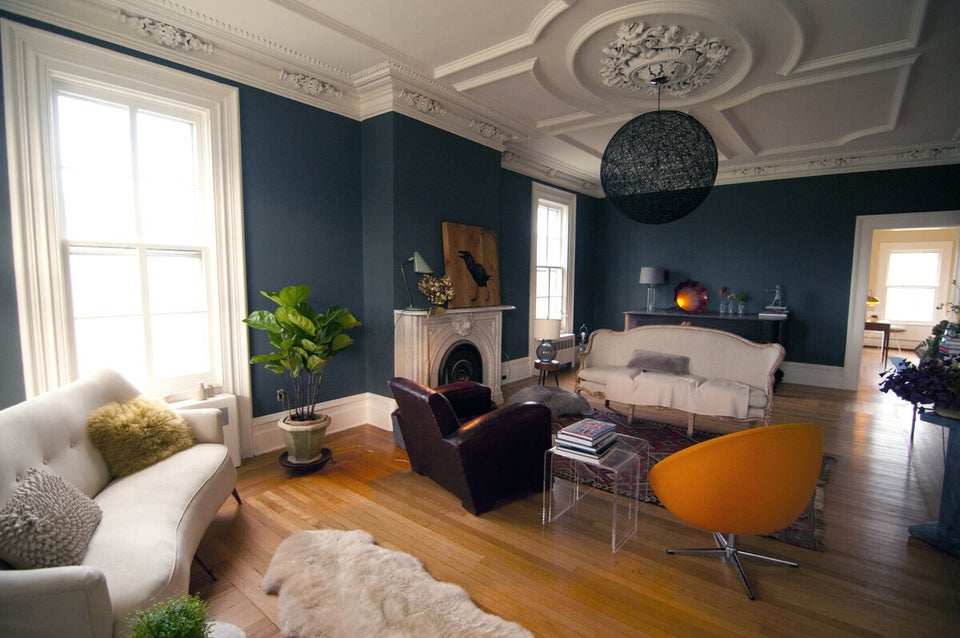 Tips To Create A Soul Space