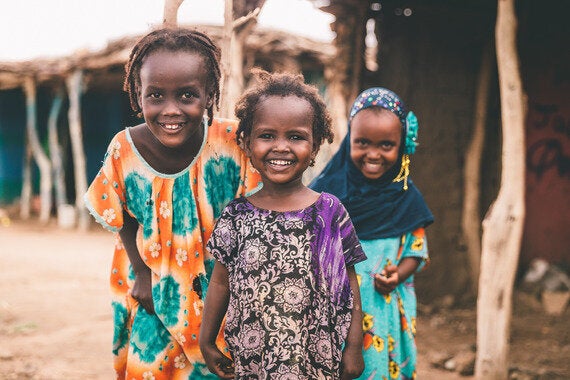 A few months ago I was given the chance to reconnect with my roots, roots I was hardly holding on to. I was going to Africa for the first time since I was a child. I went with a humanitarian organization called Pious Projects of America to document the work they were doing in Mali and Ethiopia.
With barely any memories of my home country, Somalia, I travelled carrying the western stereotypes of my home continent. I couldn't envision more than poverty, illness and a slew of flies, images I was force fed that trampled over the distant memories I once had.
Mali was our first stop, my misconceptions were instantly tackled, though we had to communicate through a translator there was this magic synergy, I felt like I seen these people before. We stayed some nights and left for Ethiopia. When we arrived in Ethiopia we travelled to the Somali Regional State (Soomaali Galbeed) in Ethiopia. This village had a large Somali community so this energy I felt was now paired with an ability to directly communicate with my own people.
Being in the motherland speaking my mother tongue was an experience that is truly unparalleled, a feeling of home I'll remember forever.
Moments after arriving in the village a woman in her 70s approached me and said, "What did you bring for us my son?" My heart, feeling light and willing in the moment just transformed, I was speechless. I was feeling such a mix of emotions and her question came so raw and revealing that I didn't know how to reply. She had said that her only hope of survival was dependent on her son to travel into the city to sell a goat that belonged to them. After a month two men came back holding a pair of sandals and told her that her son had died of starvation on his way there and that the sandals belonged to him. Someone who looks almost exactly like my grandmother was struggling to find food for the next day and it was something I could not grip.
Now my heart had to adapt, the pain of my people kept presenting itself. As I took a photo of a young girl who was smiling her mother approached her and said, "close your mouth, do you think that if people around the world see a photo of you smiling they will want to help us?" But among all that, there existed joy and laughter.
The rocks, the sand, the wood, the clothes all carried a different value there. The minimalism of material gave them full smiles with beams brighter than any screen we have. They offered me the wealth of a new perspective, the duality of poverty and happiness.
Visiting that village in Ethiopia was powerful, I was reminded of my importance as a representative for my people. Being in the motherland speaking my mother tongue was an experience that is truly unparalleled, a feeling of home I'll remember forever.
So as my heart raced and held my breath and saved my tears, I captured the moments that led me to reevaluate my idea of happiness. If we let her, Africa can teach us happiness in its purest form.
Follow HuffPost Canada Blogs on Facebook