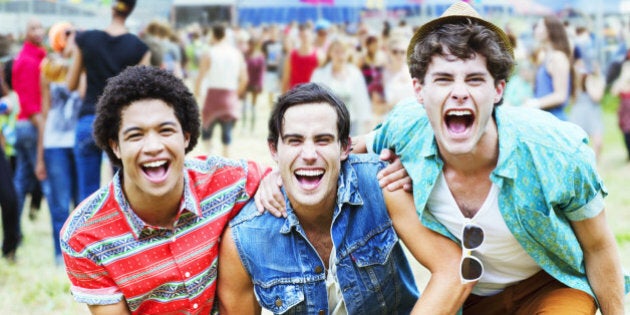 The May 2-4 is behind us, the mercury is rising and suburban hibernation season is officially over! What better way to celebrate than to get outside every weekend this summer and enjoy some culture in the 905! From food trucks and beer, buskers, ribs, blues, jazz, even a little country, the GTA has got it all! We'll wait while you get your calendars ready...
In its 43rd year now, The Bread and Honey Festival is one of the province's longest running festivals offering a weekend of fun for all ages. Live music and dance performances, carnival rides, volleyball and soccer tournaments, "celebrity" animated characters, petting zoo, vendors, food trucks, and, of course you can't miss the parade on Saturday from 10-12. Join in all the family fun June 5-7th (this weekend) in the village of Streetsville.
The second annual King City Craft Beer and Food Truck Festival will be held on June 13, 2015. This year's event will be playing host to some of the best craft breweries and gourmet food trucks from around the Province. The event will also feature two stages with nonstop musical performances throughout the day, including this year's festival headliner Dear Rouge.
One of the best ways to kick off the summer happens in Memorial Park in Port Credit June 12-14. Wander through their first ever Night Market or strap on your roller skates and take a spin around the Port Credit Arena floor. This year The Credit Goes Country on Friday night of the festival, featuring country music faves and a performance by Ontario's own Kira Isabella. On Saturday night, enjoy the Rockin' River Revue -- a tribute to classic rock. And Sunday the Pan Am Torch relay will make its way to the festival where the cauldron will be lit.
Running from July 24-26 this outdoor night market, similar to those occurring in Hong Kong and Taiwan, boasts 120 food vendors and merchandise vendors (street cuisine and trinkets). Be sure to follow your nose to find the "stinky tofu," a crowd favourite. For entertainment check out the main stage with over 55+ live stage performers, or participate in one of the basketball and volleyball tournaments, watch stars of Chinese cinema on the outdoor big screen or participate in the Paint-a-thon where part of the profits will be donated to the Yellow Brick House.
Celebrating its 10th anniversary, the Port Credit Buskerfest is rolling out the red carpet this year and bringing some of the top buskers from around the world to south Mississauga. See 40 professional buskers specializing in comedy, acrobatics and daredevil stunts on 8 different staging areas as well as 4 fire shows through out the August 21-23 weekend. Admission is free but tips are always encouraged for the amazing performers.
What could be sweeter than wandering from venue to venue along historic Unionville Main Street while listening to the sounds of traditional, Latin, fusion, world, Dixieland and contemporary jazz. Kicking off August 13th with an opening night concert a the Varley Art Gallery and running until Sunday there are several venues to check out as well as street side performance "hot spots" throughout the village. The MJF has welcomed such famous artists as Bruce Cockburn and Jeff Healy in past -- be sure to check their website so see this year's line up.
Now in it's second year, the City of Mississauga has pulled together the cream of the crop of in the Ontario food truck movement and brought them all to one place for your dining pleasure -- Celebration Square. Last year brought together 28 unique food trucks as well as open-air movies and a musical performance by De La Soul. Check it out on August 29th.
Yelp GTA even goes a little bit country on September 18 + 19 with the annual Hoedown presented by Magna. It's jam packed with live entertainment, a Texas style BBQ, silent auction and raffle, as well as an exciting country music vocal competition -- Hoedown Showdown. Unlike other festivals, Hoedown is a ticketed event with proceeds going to support 15 local charities and community groups in the Aurora and surrounding areas. Early-bird tickets go for $39 - $69 (or $99 for the weekend) but don't delay the Hoedown sells out early each year, so grab your cowboy boots, daisy dukes and 10-gallon hat and get your tickets.
Iriefest occurs in Mississauga on July 11 + 12 and then again in Toronto at Fort York on August 1 & 2, however only the Mississauga edition is totally free! Swing by Celebration Square to check out a selection of reggae, soca, dancehall and gospel music performed by top international artists. Also not to be missed is the summer dance showcase, spoken word, literature, art and of course delicious food and drink from Caribbean and beyond!
If there's one thing Ontario has a lot of, it's Ribfests, in fact, there is no more sure sign of summer than the smell of smoked and grilled ribs slathered in sauce. If you're going to do ribs, you might as well go pig (big) and check out the Amacon Mississauga Rotary Ribfest. Boasting 13+ rib vendors as well as amazing musical and cultural acts and an Ontario craft beer garden. Launching on July 16th and running for 4 days, Mississauga Ribfest is free to attend, but make a stop at the bank before you arrive -- all the vendors are cash only!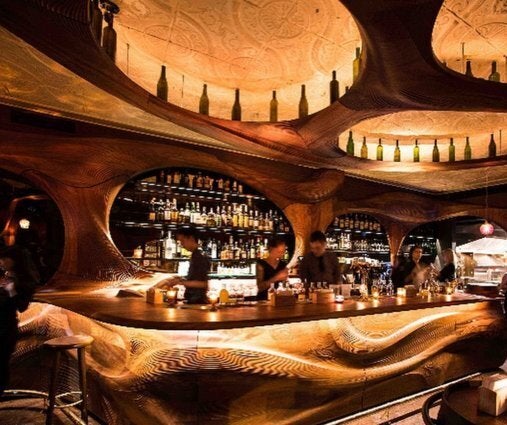 New Toronto Restaurants 2015