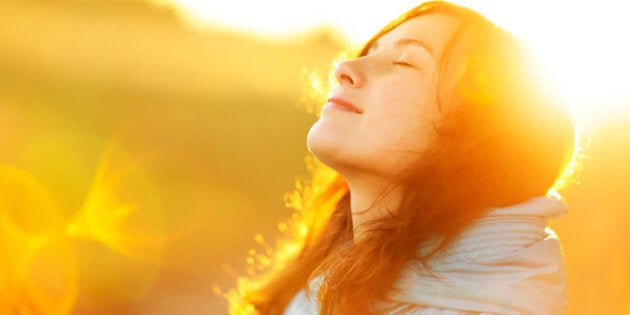 Compiled by Evelyn Wiseman Akerman, Yelp Toronto / @yelptoronto
Saying goodbye to summer is never easy. Luckily, the Big Smoke has lots of reasons to fall in love with fall. From learning like the kiddos to loving on local treats, here are 10 terrific reasons to cozy up to Toronto this autumn.
If you're not ready to let go of summer's fabulous flowers and you want to get back to learning like a youngster, Coriander Girl is what you seek. Beautiful flowers, classes on arranging and more, all with the beautiful glory of a Queen West location.
Books not your thing? Learn to fly! Just because bathing suit season is coming to a close doesn't mean you have to let yourself go... and aerial yoga is a seriously fun way to keep it tight. Newbies can try a two-week unlimited pass for only $40.
Spring might be for cleaning, but fall is for fun. You know what's hella fun? Learning about art and getting some new art for your walls! Drop in for an evening of fun or check out a formal class at Paintlounge. Worth-it workshops for adults start at only $40, and there are plenty of levels and types of art to pick from.
The best part of back to school weather is definitely the new threads. Uncle Otis will have you gentlemen looking dapper this fall, no doubt.
Pretty party dresses don't have to be left behind with summer nights. Ladies can heat things up this fall in an original Canadian frock from this fabulous Ossington location. Looking for more than just the dress? Their bags and accessories are worth the splurge, too.
Not giving up on picnics just yet? Sit in Toronto's biggest park to watch the leaves change and enjoy the beautiful birds of Grenadier Pond before they head south for the winter. If we may be so bold, may we recommend a warming soup and wrap from nearby Ravi's?
What's more beautiful than rolling hills and cliffs crashing into the city? Rolling hills and cliffs crashing into the city covered in red and gold! Hiking the bluffs is sure to bring a chill, but the breathtaking views are worth it.
As one of the best articles ever written states: it's decorative gourd season, mother f%&*ers! Caffeine is queen of the mornings, and pumpkins are king of the gourds, so don't act like you're not super excited for the return of the pumpkin spice latte. No need to hit the chain gang when the fine folks at Crafted Coffee have you covered.
What's better than coffee? Beer. And what's better than beer? A hint o' jack-o'-lantern in your beer. With over a dozen rotating taps (and 36 others on the regular), C'est What is sure to whet your whistle with a little taste of autumn this fall.
When it comes to fall flavours and natural decor, no need to hunt further than Toronto's most trusted market. With over 30 farmers rocking this former train station, your heart, belly and house will find everything need this season.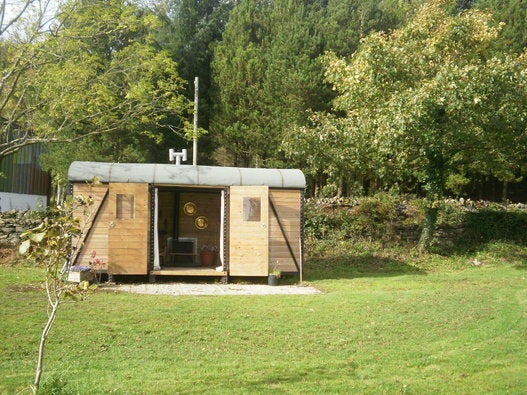 Autumn Glamping: Treehouses And Yurts For All Weathers