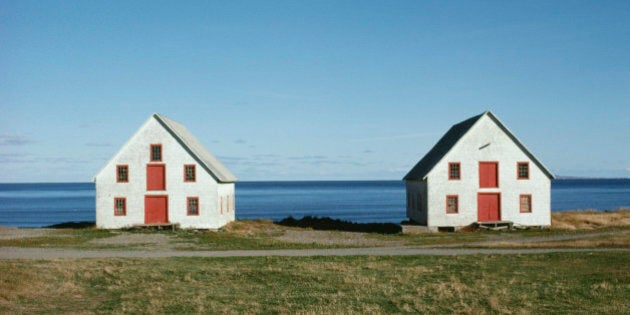 A few months ago, we wrote about why 2016 was a good year to buy a home in the Canadian market. In fact, we listed five reasons:
Low interest rates
Lower prices in some markets meant opportunity
The hot markets were getting hotter
History, as in price growth, was in your favour, and
The busy spring market was about to begin
Now, here we are in August... is that still the case? The latest data from the Canadian Real Estate Association (CREA) may lead you to believe otherwise. The headline of CREA's release this week read Canadian home sales post third consecutive decline in July.
Not exactly the most positive news.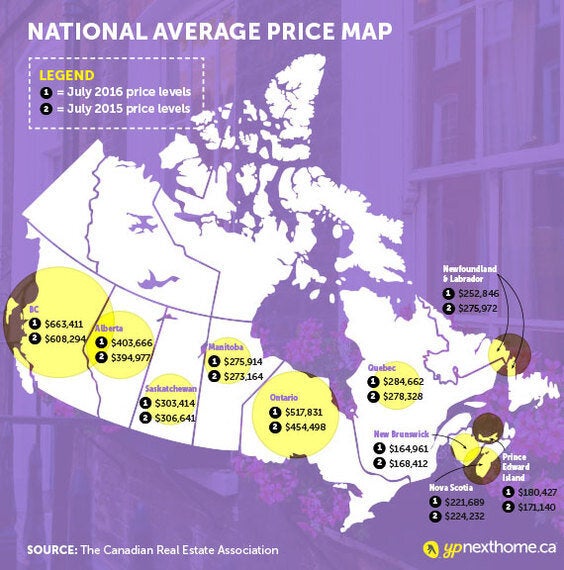 The headline of our own article here, Forget The 'Canadian' Housing Market - It Doesn't Exist, does not suggest you actually not buy in Canada.
It means -- and we can't stress this enough -- real estate is local. Forget the "Canadian" market. There actually is no such thing, though national agencies such as CREA and Canada Mortgage and Housing Corp. (CMHC) try to summarize market characteristics and common denominators for housing across the country.
But when you buy a home, you don't buy a national market, or even a provincial, regional or municipal one. You buy one property in a local market. What's happening in your area could be completely different from that in another province, or certainly at the other end of the country.
One of my favourite comments to put this in perspective comes from mortgage expert Calum Ross: "Canada represents one of single largest countries in the world and going from coast to coast, Canada is home to a very diverse group of people with local economics that are vastly different. Saying there is a Canadian housing market is no less ridiculous than saying there is 'Canadian temperature.'"
Or that traffic at one end of the country is the same at the other.
So, let's revisit why 2016 is still a good year to buy a home -- with a few caveats. Beginning with:
Next time you see a headline or report that summarizes the Canadian housing market as one thing or another, look deeper to see what's happening in your market.
When CREA says, for example, that "national home sales declined for a third consecutive month in July 2016," look beyond the headline to see what's going on where you live, where you either own a home or are planning to buy one.
Even CREA, more and more, stresses this important distinction. "National sales and price trends continue to be heavily influenced by a handful of places in Ontario and British Columbia and mask significant variations in local housing market trends and conditions across Canada," President Cliff Iverson says.
Sure, average prices in Greater Vancouver surged 32.6 per cent year-over-year in July (ouch, affordability), but they were down -1.5 per cent in Calgary (hello, opportunity).
The upside of down prices
Economies and housing sectors in markets such as Calgary, Edmonton and Saskatoon are still feeling the pinch of the extended slowdown in oil and gas. If you own a home there, that's not the greatest news. For prospective homebuyers, on the other hand, the pause could mean an opportunity, as it actually improves affordability.
Adjacent markets can benefit
The Toronto and Vancouver markets have been hot for months, if not years. But there can be a downside to that - overheating.
CMHC recently reported that Vancouver is now showing sufficient evidence to raise its overall assessment of problematic conditions in the housing market there to "high." And it's not in just single-family homes; the worrisome characteristics are now surfacing in townhomes and condos, too.
Canada's other ultra-hot market, Toronto, is causing a spillover into adjacent areas. Hamilton is attracting buyers who have been priced out of the Toronto market, in search of more affordable homes. And to the east, Durham Region is benefiting from a similar trend. "Oshawa is the hottest market right now... attracting first-time buyers and others, since the price point is about 50 per cent lower than average prices in Toronto," says Dana Senagama, principal market analyst for Toronto.
Housing types and marketing strategies
Government land-use regulations are playing a role in eroding affordability. In Ontario, for example, policies such as the Places to Grow Act have limited the availability of serviced land for ground-oriented houses, which is contributing to fast-rising prices.
While builders lobby government to wake politicians up to the unintended consequences of such policy, they are also trying to make homes more affordable by expanding the housing types they bring to market.
Some companies, such as The Daniels Corporation, trying to do their part to address affordability, are even getting creative in how they market their properties, through innovative programs and down payment options.
Yes, interest rates are still in your favour.
In its latest announcement on July 13, the Bank of Canada again held the maintained its target for the overnight rate at 0.50 per cent - where it has been since July 2015. Experts are now saying rates won't begin to inch up from these historical lows until well into 2017.
The BoC's next rate announcement is Sept. 7.
Follow HuffPost Canada Blogs on Facebook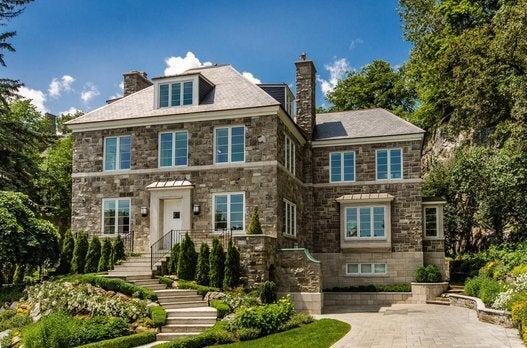 Feb. 2016: What $5 Million Will Buy You In Canada