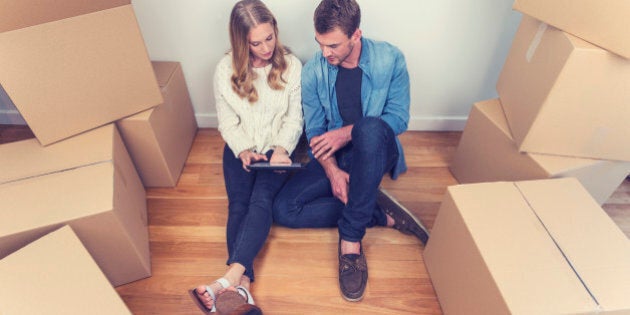 Written by Elisa Krovblit
In a step to support renters with rent stability and some measure of protection for rental rights, the province of Ontario has officially passed new rental legislation on May 18, 2017. The Rental Fairness Act, 2017, resolves significant issues that renters have been battling.
In the current heated real estate market, most cities are seeing rents soar. There's lots of competition and very low levels of vacancy, essentially creating a landlord's market. In addition, existing rental conditions were causing renters a great deal of insecurity -- from landlords evicting them under the guise of the Landlord's Own Use rule in bad faith and then re-renting at a much higher rate -- to leveraging the "1991 Loophole" allowing rentals not occupied before November 1, 1991 to be excluded from rent control limits. Unsuspecting tenants were being given huge rent increases that either left them overextended because of the new, exorbitant rent -- or displaced from their home because they were unable to continue their tenancy at the new rate.
With a home being an essential need, and the Ontario government recognizing that people should have stability in their living arrangements, The Rental Fairness Act, 2017, addresses these concerns, and more. It is creating an environment of stability for renters.
"Today is a good day for tenants in this province. In the face of dramatic rent increases and unfair practices, our government is answering the call to bring fairness and predictability to Ontario's rental housing system. With the changes under the Rental Fairness Act, Ontarians can rest assured that they will continue to have an affordable place to call home," said Chris Ballard, minister of Housing and minister responsible for the Poverty Reduction Strategy.
Passed on May 18, 2017, the act is backdated to apply ongoing from April 20, 2017.
The Rental Fairness Act includes:
No rent increases for any residential rental unit to exceed the provincially legislated annual maximum: 1.5 per cent for 2017
Enabling a standard lease to help both tenants and landlords know their rights and responsibilities, while reducing the number of disputes
Protecting tenants from eviction due to abuse of the "landlord's own use" provision
Ensuring landlords can't pursue former tenants for unauthorized charges
Prohibiting above-guideline rent increases in buildings where elevator maintenance orders have not been addressed
Removing above-guideline rent increases for utilities, to protect tenants from carbon costs and encourage landlords to make their buildings more energy efficient.
While this new Act provides significant protection to renters, it isn't true rent control. Landlords are allowed to raise the rent when their units become vacant, setting the rent at whatever they want to charge the new, incoming tenant. Landlords also continue to have the ability to apply to the Landlord Tenant Board for above-guideline increases - but they must show the above-guideline increase is to cover extraordinary increases in operating costs - or extraordinary expense for capital expenditures. With a great deal of complaints stemming from elevator issues, the stipulation that elevators be in good repair may be the answer that a lot of tenants having been long awaiting.
The response from the proponents of the residential rental industry, however, are as to be expected - they're not happy.
Rental housing developers in Ontario are reviewing the potential issues. In a province where purpose-built rental had lagged, many cities have only recently begun to see new apartment buildings because of the current market's lucrative conditions. These new rental properties are sorely needed to increase stock and support demand. Without them, a low vacancy rate will keep pushing market rates higher.
The new Act has been viewed as potentially limiting or reducing the profitability, of new purpose-built rental, and there has already been at least one rental project being reconsidered, with several other developers starting to examine whether continuing to invest in rental is best.
For now, tenants can enjoy the relief and stability that the new Rental Fairness Act, 2017, delivers. For more information, review the Rental Fairness Act, 2017.
Follow HuffPost Canada Blogs on Facebook