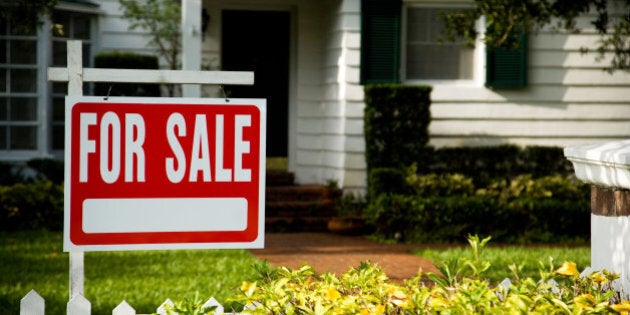 Do yourself a favour, prospective homebuyer: next time you see a house for sale for $1 -- don't fall for it.
In fact, file such a story in the "too good to be true" file.
Indeed, one ambitious Toronto realtor garnered a flurry of media attention -- and, he hoped, offers -- earlier this week when he listed a property in the city's Dovercourt-Wallace Emerson-Junction area for sale at, yes, a buck.
Realtor Manjit Singh of HomeLife Superstars Real Estate Ltd., Brokerage, said the home was his own, and wanted to unload it quickly. He earlier had listed the three-bedroom, four-bath house for $899,000, but it didn't sell. This time, he was going to hold a one-day auction on Wednesday, May 18, with bidding starting at $1.
Brilliant marketing strategy? An act of desperation? A fix and flip gone wild? All of the above?
"It's just another way of garnering media attention," says Matthew Smith, sales rep with Bosley Real Estate. "It's working, isn't it? It's been done before and it'll happen again.
"It's not how I'd list a property. I like to list a little closer to market value. Bidding wars are common place with starter homes in the city and I often see listings go for more than $100,000 over asking. I've even heard that $200,000 over is the new $100,000 over."
For a home in this range, he adds, the current practice would be to list in the $600s with a hold-back date to receive offers and expect something in the $700s or $800s.
"A $1 listing will, of course, garner multiple offers, but so would $649,000 most likely," says Smith. "Pricing is difficult in today's market, but it's still based on what local comparable properties have sold for."
"I would be very leery of this new tactic," says Melissa Goodman, realtor with Homelife/Bayview Reality Inc. "I assume he wants to stand out as different, as opposed to listing it at $500,000 and getting hundreds of thousands over asking. As well, he will bring in more buyers if listing for $1.
For example, she says, if people search for homes for up to $600,000, this home will pop up, whereas the previous listing of $899,000 would not have.
"I would never, ever recommend to a client in this market to be part of an auction," says Goodman. "This is a different type of tactic to ensure he gets a bidding war."
Besides risking getting caught up in the emotion of a bidding war, there are very real reasons to not overpay for a home, says mortgage expert Alyssa Richard. Your lender may not finance you for any amount higher than the value it appraises the property at.
Oh, and that house for sale for $1? Singh says he received bids, er, offers, but none were to his liking.
He is now considering re-listing it for "around $700,000."
Tips to avoid bidding wars
Get a good buyer's agent who works in the area you are interested in.
Work closely with your agent and see houses the day they hit the market.
Never be in a panic in the last minute.
Try to make a pre-emptive or "bully" offer before the offer date set by the listing agent. This strategy works only if your agent knows the market value and you're prepared to offer above asking.
When working with an experienced buyer agent who knows the market value, go into the offers with a top price you're willing to pay.
Don't get carried away by the competition who might may not be as well informed with an experienced local agent.
And, of course, consider buying a new home, where the price is the price, assuming inventory is available.
Follow HuffPost Canada Blogs on Facebook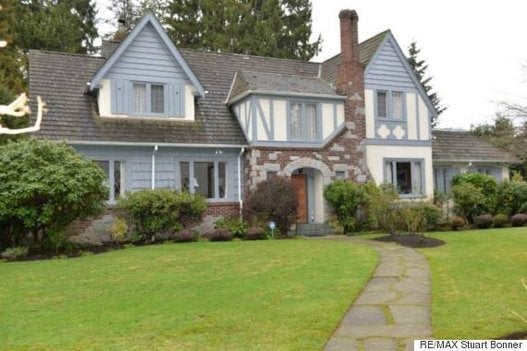 Craziest Vancouver Real Estate Stories Of 2015