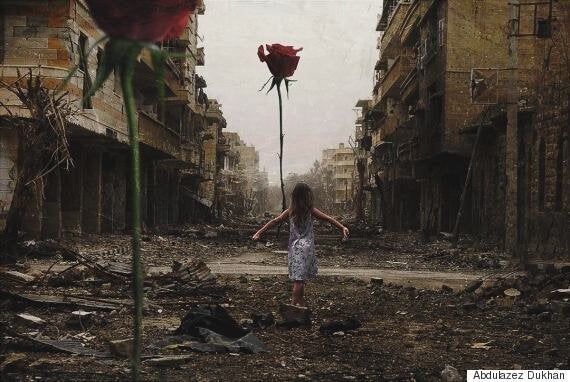 On Aug. 3 1993, Rwandan president Juvenal Habyarimana signed a power-sharing agreement between the country's Hutu and Tutsi tribes that was designed to secure peace in that region of Africa. Eight months later his murder initiated a country-wide massacre that resulted in the genocide of 800,000 men, women and children.
Canadian Lt-Gen Roméo Dallaire, who led the failed peacekeeping mission to Rwanda and witnessed the massacres first-hand, recounted the gridlocking of the UN security council and the failure of the international community to stop the genocide in his 2003 memoir, Shake Hands With the Devil. The story is devastating. Dallaire is well-acquainted with the international community's indecisiveness and its lack of willingness to intervene in a critical war. In the case of Rwanda, it effectively rendered the UN helpless.
Given the political gridlock involving Syria, perhaps it shouldn't be so surprising that on Sept. 26, 2016, during my daughter's meeting with Harjit Sajjan on Parliament Hill, he independently brought up the subject of the retired lieutenant-general. After Dallaire's release from military service in 2000, he served on the UN Advisory Committee on Genocide Prevention, acted as special adviser for the ministries of National Defence and Veteran's Affairs, and completed a nine-year term in the Canadian senate.
Sajjan's talk of Dallaire stood out in our visit, because my young adult years were largely shaped by a 2003 visit to Rwanda. My conversations with Sajjan, however, have mostly centred around Syria and my daughter's quest to help refugees. I didn't realize the importance of Dallaire's lessons and struggles, and how they might have impacted Canadian politics, until Canada announced it was circumventing the normal diplomatic routes to facilitate a more effective UN intervention in Syria.
In recent weeks the suffering in Syria has intensified tenfold due to the nonstop bombing of civilians in Aleppo. Hospitals have become a favourite target of the Assad regime, and the deaths of at least 20 Red Crescent workers following the bombing of a UN convoy demonstrate the lack of interest the regime holds for respecting the rules of war. War crimes and human rights violations continue to mount as the estimated death toll reaches 500,000 civilians.
At this point, Syria is only 300,000 deaths away from becoming another Rwanda -- only this time, it's not propaganda-incited tribal warfare. It's an autocratic government bent on eradicating all traces of dissent from the country through indiscriminate killing. If justice rang true, Russia's roles in the bombings and war crimes should have disqualified it from participating in the UN security council, and resulted in further discipline or sanctions. Unfortunately, diplomacy doesn't often work that way, and Russia's veto gives the Assad regime a free pass to continue destroying its own country.