Gregor Schuster via Getty Images
Imagine your next trip to the doctor's office. You're there because you want to start living a healthier lifestyle. You're looking to achieve that delicate balance of diet and nutrition that works with your hectic lifestyle. The doctor reviews your concerns, past experiences, and goals while you await their advice. What if your doctor prescribed you a mobile app instead of referring you to the nearest nutritionist, personal trainer, or specialist.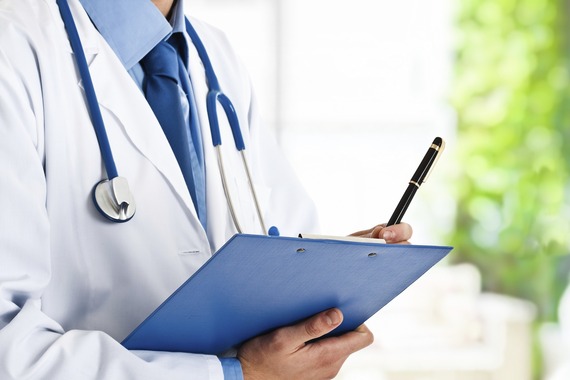 While this may not be the case today, this kind of interaction could become increasingly common as the mobile health industry continues to expand, and as mobile technology becomes more accurate than ever in its ability to track our movement, diet, sleep, and heart rate!
A 2014 survey published by Mobiquity (conducted by Research Now) found that 70% of respondents were using health and fitness apps at least once a day. This staggering statistic supports the idea that individuals are taking a more active role in not only learning about their health but also in taking steps to improve it.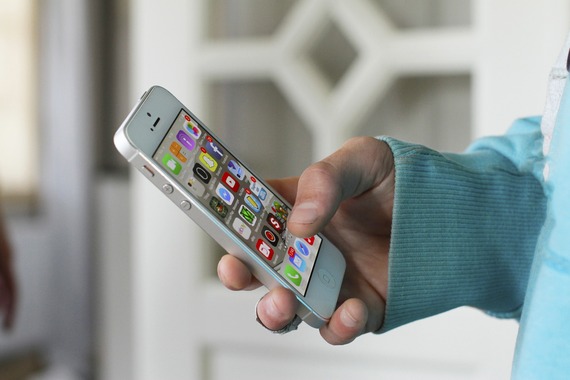 Getting Results from Apps
There's no doubt that using mobile apps to improve your fitness and overall health is more popular than ever. Look no further than the hundreds of wearable devices and the thousands of diet and exercise apps currently on the market. The real question is, do they work?
Surprisingly, 57% of the respondents in the Mobiquity survey claimed that they had first started using health and fitness apps more than six months ago. If they used the apps consistently throughout that period, then it is safe to say that they successfully integrated their mobile health tech into their everyday routine.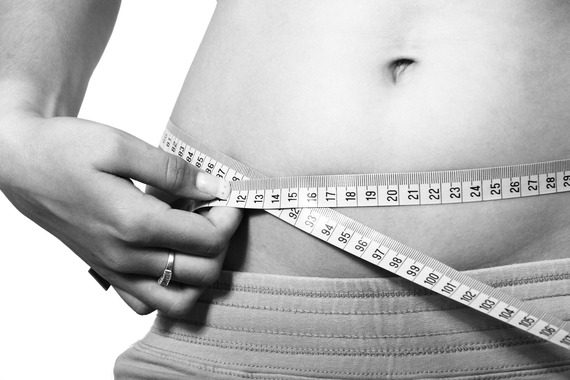 Popular mobile health apps are not 100% accurate yet. But the concept of 'gamification' hides this aspect.
Gamification is the idea of adding elements of gameplay into the app experience - be it challenges, rewards, rules, or the accumulation of points.
If you take a minute to think back to the mobile health apps you have heard of or used, chances are they have some degree of gamification to them. People love a good competition, and turning their health and fitness into a game is one technique that seems to be working.
But How Do Doctors Feel?
It's hard to argue with the idea mobile health apps are changing how we think about our health, understand our day-to-day fitness and nutrition. There are more options than ever for those who are looking to track and store information about their personal health.
40% of the Mobiquity survey respondents indicated that they have shared mobile data with their doctors. But more interestingly, 70% of those who shared that information said that their doctor was interested in what that data had to offer.
Would a doctor ever prescribe an app to a patient looking to change their lifestyle for the better? It would be the cheaper option.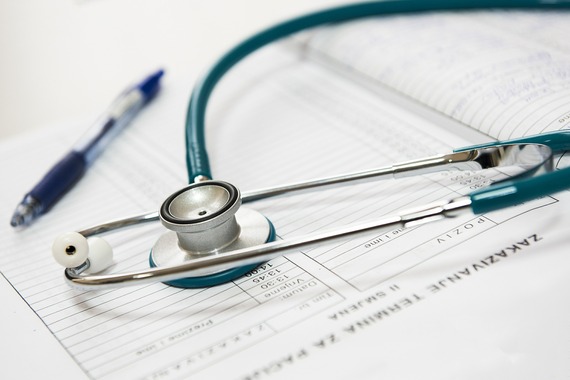 Of course, there is no definite answer. Doctors will continue to have divergent opinions on how valuable mHealth can be, and what role it can play in improving one's personal health. What I can be sure of is that more doctors are endorsing mobile health apps as a legitimate way for individuals to track, manage, and improve their lifestyles.
In a 2015 mHealth survey conducted by PwC, doctors surveyed had some interesting responses. When asked about the role of mobile health tech in the future of healthcare, 64% of doctors agreed that the technology had "exciting possibilities" but lacked successful business models. Without the successful business model, doctors didn't feel encouraged to adopt the technology entirely within their practice. Perhaps more interestingly, 59% of respondents felt that the adoption of mHealth practices within their country was inevitable.
So what does this information tell us? Not only do doctors know that mHealth tech is the future of healthcare, but they recognize the exciting potential for these apps. They understand that mhealth will improve the health and wellness of their patients.
As more successful mHealth business models emerge and cement their place in the healthcare industry, I would be willing to wager that doctors will soon follow and give their endorsement of this technology.
What About My Privacy?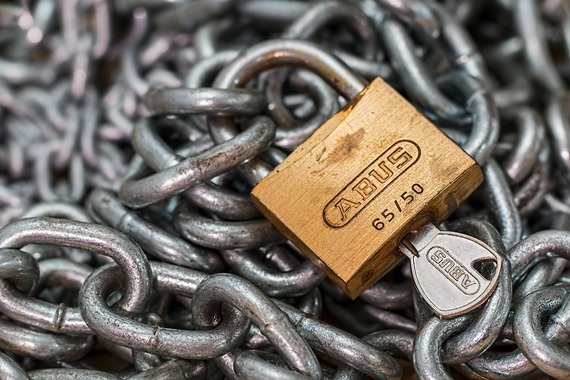 When asking respondents about the obstacles blocking individuals from getting on board with mobile health and fitness technology, 61% of Mobiquity's respondents identified privacy as their top concern - and with good reason.
Mobile health kits like Apple Health have the capacity to track and store just about every piece of information available about your personal health. When you combine that with the possibility of medical records or correspondence with your doctor, it creates a collection of incredibly sensitive material. You would not want this material to be compromised if you lost your device or had your personal information stolen.
I believe that an increased number of medical professionals will adopt mHealth simultaneously. As successful business models begin to take hold, and new practices are developed, privacy will be at the forefront of these advancements. It will encourage doctors to update their practice to include mHealth procedures. This will ultimately change the ways they engage with their patients.
The Future is here we just need to perfect it and accept it
Would a trip to the doctor's office in 2016 result in a mobile app "prescription"? Probably not, but doctors are changing the way they perceive healthcare apps and the potential value they could bring to their practices and patients.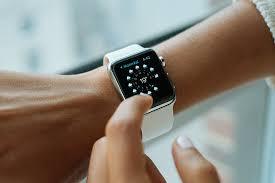 As the mHealth industry continues to evolve and thought leaders continue to emerge, I predict we will see an integration of health apps and your family doctor. This will soon change the way we interact with our family doctors, how they understand the personal health of their patients, and how doctors make recommended decisions about our health.